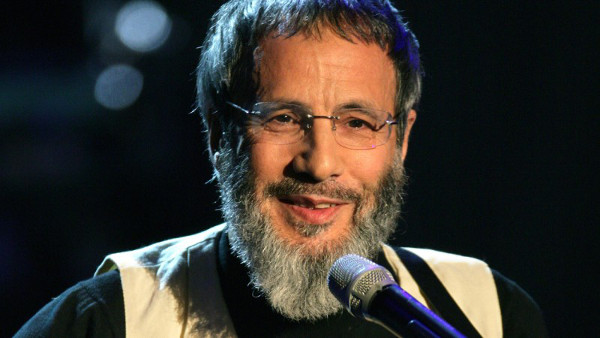 Podcast: Play in new window | Download
Subscribe: RSS
July 21, 2015 – Segment 1
On this day in history, the National Association of Colored Women's Clubs was founded and Yusuf Islam, formerly known as Cat Stevens, was born.
Transcript of day in history below
Kool And The Gang – Too Hot
https://www.youtube.com/watch?v=bBlRuGFT7Ew
That's "Too Hot" by Kool and the Gang. It's sweltering out here, and it always has been this time of year, which sure is why Willis Carrier invented the first air conditioner today 1902, up there in steamy Buffalo New York.
It is 1656, and the institution of slavery is gaining a powerful foothold in the American colonies. A woman named Elizabeth Key Grinstead, whose father was a planter and her mother an African slave, brought a lawsuit to gain freedom for her and her son from slavery. Elizabeth Grinstead based her argument on the facts that her father was an Englishman and she was a Christian. She won that case, married an indentured servant and lived her life free. But it also began a process in the Virginia House of Burgesses, their legislature, to later pass laws stating that the status of children would follow that of the mother, not the father; that Black Christians could remain enslaved; and that only Englishman could own African slaves.  As an interesting side note, among her many descendents is actor Johnny Depp.
The National Association of Colored Women's Clubs was founded today in 1896, when three powerful organizations of Black women — the National Federation of Afro-American Women, the Women's Era Clubs of Boston, and the Colored Women's League of Washington, D. C — met in Washington DC. They merged as a way to tackle the issues left in the wake of legal segregation, as they wrote in their original mission statement, "to furnish evidence of the moral, mental and material progress made by people of color through the efforts of our women." By 1918, there were 300,000 members across the nation.  And today, National Association of Colored Women's Clubs continue their work protecting the rights of women, youth and families and fighting for the  enforcement of civil and political rights for African Americans.
And today during the First Indochina War, Vietnam was partitioned into North Vietnam and South Vietnam by the Geneva Conference in 1954 after France surrendered North Vietnam to the VIet Minh revolutionaries who had the Japanese, then the French and later as North Vietnam the Americans.
And five years later in 1959, the Boston Red Sox got its first African American player, Elijah Jerry "Pumpsie" Green. The Boston Red Sox were the last Major League Baseball team to integrate.
And we highlight a few birthdays today:
Mathematician, educator and civil rights activist Charles Lewis Reason was born today in 1818 in New York City. At the age of 14, he was considered a child prodigy and he started teaching at the African Free School. He fought for the education of Black students, co-founding the Society for the Promotion of Education Among Colored Children. But math wasn't his only specialty. He got a job at New York Central College in 1849 as one of the first Black professors at that predominately white institution, where he taught Greek, writing, Latin and French. His work went beyond the world of education. He was the founder of the New York Political Improvement Association, through which he won the right to jury trials for formerly-enslaved fugitives in New York. He was also the leader of the successful 1873 campaign to outlaw school segregation in New York. Happy birthday, Charles Lewis Reason.
It is also the birthday of Atlantic Life Insurance Company founder Alonzo Franklin Herndon, who was born enslaved in Georgia today in 1858.  His first move was to Atlanta, where he interestingly-enough opened a Whites Only barbershop. His success as a barber allowed him to buy over 100 properties, including a Florida plantation. Alonzo Franklin Herndon, founding member of the National Negro Business League and original member of the Niagra Movement, also purchased a failing insurance company, which became Atlanta Mutual Insurance.
And it's the birthday of Hartford, Connecticut-born Tuskegee airman, journalist, educator and author Charles Sumner "Chuck" Stone, born today in 1924. With degrees in political science, economics and sociology, Stone began working as a journalist for New York Age and as White House correspondent for the Washington Afro-American. He later became the first black columnist for the Philadelphia Daily Record.
And we remember the first Black seminarian to be educated in the United States Charles Randolph Uncles, who passed away today in 1933 while in residency at Epiphany College in Baltimore. The date and place of his birth is unknown, but Uncles did attend the Baltimore Normal School for Teachers, now Coppin State University,  and went on to teach in the Baltimore Public School System. He was later ordained in 1891 after attending the St. Hyacinthe College in Quebec. The Charles R. Uncles Senior Plaza in Baltimore is named in his honor.
And today in 1877, Pittsburgh expressed solidarity with Baltimore by staging a sympathy strike after watching the rioting by Baltimore and Ohio Railroad workers, during which 9 workers were killed by the Maryland militia. That sympathy strike in Pittsburgh was also met by the Pennsylvania state militia.
Here's a song for your July the 21st. Today is the birthday of singer-songwriter Steven Demetre Georgiou, born today in London in 1948. Don't recognize the name? That's probably because you know this artist as Cat Stevens, now Yusuf Islam. And to celebrate his birthday, we hear the song "Peace Train."
Cat Stevens – Peace Train
https://www.youtube.com/watch?v=_6mKMV0d2cs
To continue your exploration of this day in history, take a look at some of our favorite sources: Charles H. Wright Museum: Today in Black History; African American Registry; BlackPast; NYTimes on this Day; EyewitnessToHistory.com; The Civil War Trust; Voices in Labor: Today in Labor History; Union Communication Services at The Worker Institute: Today in Labor History; BBC On This Day; The Holocaust History Project; PBS African American World; PBS; Today in Women's History; South African History Online; This Day In North American Indian History; Jewish Virtual Library; The People History; Wikipedia List of Historical Anniversaries; Yenoba; and This Day in Music