Podcast: Play in new window | Download
Subscribe:
July 21, 2014 – Segment 1
Marc shares some of the events that happened on this day in history, including the publication of the first daily Black newspaper, The New Orleans Tribune, in 1864, the births of Don Knotts, Ernest Hemingway, and Marshall McLuhan, and the death of Robert Burns.
EVENTS
365 – A tsunami devastates the city of Alexandria, Egypt. The tsunami was caused by the Crete earthquake estimated to be 8.0 on the Richter scale. 5,000 people perished in Alexandria, and 45,000 more died outside the city.
1242 – Battle of Taillebourg : Louis IX of France puts an end to the revolt of his vassals Henry III of England and Hugh X of Lusignan.
1403 – Battle of Shrewsbury: King Henry IV of England defeats rebels to the north of the county town of Shropshire, England.
1861 – American Civil War: First Battle of Bull Run – at Manassas Junction, Virginia, the first major battle of the war begins and ends in a victory for the Confederate army.
1864 – The first daily Black newspaper, The New Orleans Tribune, is published in English and French
1865 – In the market square of Springfield, Missouri, Wild Bill Hickok shoots and kills Davis Tutt in what is regarded as the first western showdown.
1873 – At Adair, Iowa, Jesse James and the James-Younger Gang pull off the first successful train robbery in the American Old West.
1877 – After rioting by Baltimore and Ohio Railroad workers and the deaths of nine rail workers at the hands of the Maryland militia, workers in Pittsburgh, Pennsylvania stage a sympathy strike that is met with an assault by the state militia.
1896 – National Federation of Afro-American Women and the Colored Women's League merged and created the National Association of Colored Woman. Mary Church Terrell was elected president at meeting at Washington's Nineteenth Street Baptist Church.
1925 – Scopes Trial: In Dayton, Tennessee, high school biology teacher John T. Scopes is found guilty of teaching evolution in class and fined $100.
1944 – World War II: Claus von Stauffenberg and fellow conspirators are executed in Berlin, Germany for the July 20 plot to assassinate Adolf Hitler.
1949 – The United States Senate ratifies the North Atlantic Treaty.
1950 – Black troops of Twenty-fourth Infantry Regiment recaptured Yechon after sixteen-hour battle, scoring first U.S. victory in Korean war.
1951 – PFC William H. Thompson, first African American to receive the Congressional Medal of Honor since the Spanish American War, is awarded the honor, posthumously
1954 – First Indochina War: The Geneva Conference partitions Vietnam into North Vietnam and South Vietnam.
1959 – Elijah Jerry "Pumpsie" Green becomes the first African-American to play for the Boston Red Sox, the last team to integrate. He came in as a pinch runner for Vic Wertz and stayed in as shortstop in a 2-1 loss to the Chicago White Sox.
1962 – More than 160 activists jailed after demonstration in Albany. By August almost one thousand demonstrators had been arrested in the Georgia city.
1969 – Space Race: Neil Armstrong and Edwin "Buzz" Aldrin become the first humans to walk on the Moon, during the Apollo 11 mission (July 20 in North America).
1972 – The Troubles: Bloody Friday – the Provisional IRA detonate 22 bombs in central Belfast, Northern Ireland, United Kingdom in the space of 80 minutes, killing 9 and injuring 130.
1973 – In the Lillehammer affair in Norway, Israeli Mossad agents kill a waiter whom they mistakenly thought was involved in the 1972 Munich Olympics Massacre.
1976 – Christopher Ewart-Biggs, the British ambassador to the Republic of Ireland, is assassinated by the Provisional IRA.
1977 – The start of the four day long Libyan–Egyptian War.
1995 – Third Taiwan Strait Crisis: The People's Liberation Army begins firing missiles into the waters north of Taiwan.
2005 – Four terrorist bombings, occurring exactly two weeks after the similarJuly 7 bombings, target London's public transportation system. All four bombs fail to detonate and all four suspected suicide bombers are captured and later convicted and imprisoned for long terms.
2007 – Harry Potter and the Deathly Hallows, the fastest-selling novel ever is published. It sold 15 million copies in the first 24 hours of its release.
BIRTHS
1816 – Paul Reuter, German-English journalist, founded Reuters (d. 1899)
1851 – Sam Bass, American criminal (d. 1878)
1898 – Sara Carter, American singer-songwriter (Carter Family) (d. 1979)
1899 – Hart Crane, American poet (d. 1932)
1899 – Ernest Hemingway, American author and journalist, Nobel Prize laureate (d. 1961)
1911 – Marshall McLuhan, Canadian author and theorist (d. 1980)
1924 – Don Knotts, American actor (d. 2006)
1926 – Queenie Watts, English actress and singer (d. 1980)
1938 – Janet Reno, American lawyer and politician, 79th United States Attorney General
1939 – John Negroponte, American diplomat, 1st Director of National Intelligence
1944 – Paul Wellstone, American academic and politician (d. 2002)
1948 – Cat Stevens, English singer-songwriter and guitarist
1948 – Garry Trudeau, American cartoonist
1948 – Teruzane Utada, Japanese songwriter, producer, and manager
1951 – Robin Williams, American comedian, actor, and singer
1957 – Jon Lovitz, American comedian and actor
1978 – Damian "Junior Gong" Marley, Jamaican singer (SuperHeavy)
DEATHS
1796 – Robert Burns, Scottish poet and songwriter (b. 1759)
1977 – Lee Miller, American photographer (b. 1907)
2004 – Jerry Goldsmith, American composer and conductor (b. 1929)
2012 – Alexander Cockburn, Scottish-American journalist (b. 1941)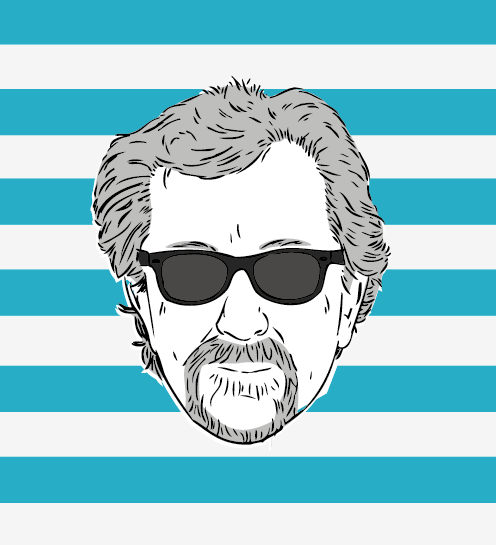 The Marc Steiner Show currently airs on The Real News Network. The show covers the topics that matter, engaging real voices, from Charm City to Cairo and beyond. Email us to share your comments with us.