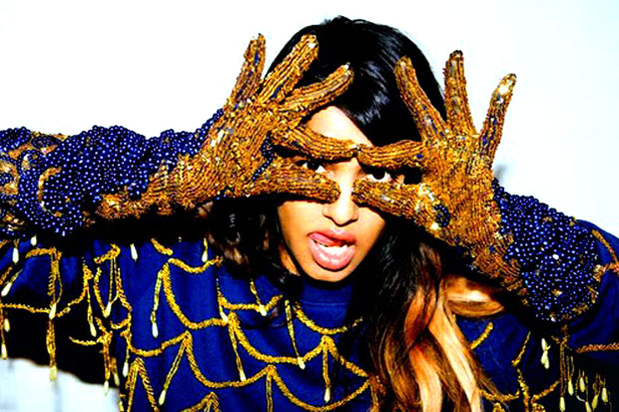 Podcast: Play in new window | Download
Subscribe: RSS
July 18, 2014 – Segment 1
Marc shares some of the events that happened on this day in history, including Detroit declaring bankruptcy in 2013, the births of Screamin' Jay Hawkins and M.I.A., and the deaths of Mimi Fariña and Jane Austen.
EVENTS
1290 – King Edward I of England issues the Edict of Expulsion, banishing all Jews (numbering about 16,000) from England; this was Tisha B'Av on the Hebrew calendar, a day that commemorates many Jewish calamities.
1822 – Philadelphia opens its Public schools for Blacks.
1857 – Louis Faidherbe, French governor of Senegal, arrives to relieve French forces at Kayes, effectively ending El Hajj Umar Tall's war against the French.
1863 – American Civil War: Second Battle of Fort Wagner – one of the first formal African American military units, the 54th Massachusetts Volunteer Infantry, supported by several white regiments, attempts an unsuccessful assault on Confederate-held Battery Wagner.
1864 – Gen. A. J. Smith with fourteen thousand men, including a brigade of Black troops, defeated Nathan B. Forrest at Harrisburg, near Tupelo, Mississippi.
1925 – Adolf Hitler publishes his personal manifesto Mein Kampf.
1944 – World War II: Hideki Tōjō resigns as Prime Minister of Japan because of numerous setbacks in the war effort.
1969 – After a party on Chappaquiddick Island, Senator Ted Kennedy from Massachusetts drives an Oldsmobile off a bridge and his passenger, Mary Jo Kopechne, dies.
1982 – 268 campesinos ("peasants" or "country people") are slain in the Plan de Sánchez massacre in Ríos Montt's Guatemala.
1984 – McDonald's massacre in San Ysidro, California: in a fast-food restaurant, James Oliver Huberty opens fire, killing 21 people and injuring 19 others before being shot dead by police.
1994 – The bombing of the Asociación Mutual Israelita Argentina (Argentine Jewish Community Center) in Buenos Aires kills 85 people (mostly Jewish) and injures 300.
1994 – Rwandan Genocide: The Rwandan Patriotic Front takes control of Gisenyi and north western Rwanda, forcing the interim government into Zaire and ending the genocide
1996 – Battle of Mullaitivu: the Liberation Tigers of Tamil Eelam capture the Sri Lanka Army's base, killing over 1200 soldiers.
2012 – At least 7 people are killed and 32 others are injured after a bomb explodes on an Israeli tour bus at Burgas Airport, Bulgaria.
2013 – The Government of Detroit, with up to $20 billion in debt, files for the largest municipal bankruptcy in U.S. history.
BIRTHS
1670 – Giovanni Bononcini, Italian cellist and composer (d. 1747)
1811 – William Makepeace Thackeray, English author (d. 1863)
1867 – Margaret Brown, American philanthropist and activist (d. 1932)
1895 – Machine Gun Kelly, American gangster (d. 1954)
1906 – Clifford Odets, American director, playwright, and screenwriter (d. 1963)
1908 – Peace Pilgrim, American activist (d. 1981)
1908 – Lupe Vélez, Mexican-American actress and dancer (d. 1944)
1909 – Harriet Nelson, American singer and actress (d. 1994)
1913 – Red Skelton, American actor and singer (d. 1997)
1918 – Nelson Mandela, South African lawyer and politician, 1st President of South Africa, Nobel Prize laureate (d. 2013)
1921 – John Glenn, American colonel, astronaut, and politician
1929 – Guitarist and author, Francis Bebey
1929 – Screamin' Jay Hawkins, American singer-songwriter, producer, and actor (d. 2000)
1937 – Hunter S. Thompson, American journalist and author (d. 2005)
1947 – Steve Forbes, American publisher and politician
1950 – Richard Branson, English businessman, founded Virgin Group
1957 – Keith Levene, English guitarist, songwriter, and producer (Public Image Ltd, The Flowers of Romance, and The Clash)
1968 – Alex Désert, Haitian-American actor and singer (Hepcat)
1975 – M.I.A., English rapper and producer
DEATHS
1610 – Caravaggio, Italian painter (b. 1573)
1817 – Jane Austen, English author (b. 1775)
1899 – Horatio Alger, Jr., American author (b. 1832)
1966 – Bobby Fuller, American singer-songwriter and guitarist (The Bobby Fuller Four) (b. 1942)
1999 – Meir Ariel, Israeli singer-songwriter (b. 1942)
2001 – Mimi Fariña, American singer-songwriter and guitarist (b. 1945)
2013 – Willie Louis, American witness in the Emmett Till murder trial (b. 1937)