Podcast: Play in new window | Download
Subscribe:
July 17, 2015 – Segment 1
Today in history, folk songwriter Bessie Jones passed away, Joan of Arc was burned at the stake, and Port Chicago Mutiny took place in Chicago, California.
Transcript of this day in history included below.
This is Marc Steiner, and today is June 17th. Welcome to This Day In History.
That was "Sometimes" by Bessie Jones. Field collector Alan Lomax called her the "Mother Courage of American Black Traditions," given her desire to bring folk songs and stories to the world. She grew up in Dawson, Georgia in a black farming community, only attending school through the age of 10. She had a child at the age of 12 and went to Florida where she worked odd jobs after the death of her first husband. Eventually, she moved to St. Simons Island, where she joined the Georgia Sea Island Singers. Her grandfather was an African-born slave, and he taught her the songs he sang in the fields, which would become a part of her own work. We remember Bessie Jones today, the day in 1984 that she passed away from leukemia.
We all know the name Joan of Arc, St. Joan, The Warrior Saint burned at the stake. But it is her benefactor who in reality was her nemesis that we remember today, the man who was crowned King of France today in 1429, Charles the V. He was crowned because Joan of Arc defeated the British in a successful campaign. Not long after this, the King-just-crowned turned his back on Joan, maybe because he did not like to be told what to do by this peasant or maybe because he believed she was a witch or a heretic. But after she won the war that allowed him to be crowned King, he allowed her to be burned at the stake.
And we remember an important moment in labor history today that took place in 1944 in Port Chicago, California. An ammunition depot exploded and killed 320 men assigned to handle explosives. Over 200 of them were African American. The Port Chicago Disaster spurred 258 African American men to refuse to return to work, in what is known as the Port Chicago Mutiny, resulting in convictions for disobeying orders, bad conduct discharges and the loss of all veteran's benefits. Fifty of those men were charged and sent to jail to serve time. One of the few surviving "Port Chicago 50" was pardoned many years later by President Bill Clinton: Freddie Meeks.
And there are a few connected pieces of history today wrapped up in the legacies of Spanish colonization and the United States. Today in 1821, the important state of Florida became part of the United States after Spain ceded control of that land. Over 75 years later in 1898 on this day, Spain and the United States had dealings again during the Spanish-American War. This was the day that Spanish troops surrendered to the United States after intense battle in Santiago de Cuba.
And the precursor to the Emancipation Proclamation was passed today by Congress in 1862. It was called the Second Confiscation Act, which said that the slaves of Confederates, who did not surrender within 60 days, would be freed. It was an act designed to encouraged the enslaved to flee, which they did, supplying the Union with information. One man who fled to Union lines, March Haynes, smuggled many enslaved people and acted as a spy for Union troops. Originally, the act was opposed by President Abraham Lincoln because he thought it would encourage border states to side with the Confederacy, but he signed the act into law, which helped bolster the emancipation movement and lay the groundwork for the Emancipation Proclamation.
Anthony Burns was born enslaved today in Stafford County, Virginia in 1862. He escaped his enslavement and went to Boston, but was captured under the Fugitive Slave Act, under which he was ordered back to Virginia. But Bostonians protested and held demonstrations in defiance of that order. Just as he was being led onto a ship headed to Virginia after the trial, sympathizers to his cause pooled their money and purchased his freedom. He went on to get his degree at Oberlin College and became a Baptist preacher.
And we remember some important anniversaries this July the 17th:
The doors opened to the African Episcopal Church of St. Thomas, the first black church in Philadelphia and the first episcopal church in the United States, today in 1794. It was founded by Absalom Jones who walked away from St. George's Church because of its segregated policies. It was a power church of Free Black people that founded the Free African Society to build the Black community and was active in the Underground Railroad.
It was also the day that the Black Academy of Arts and Letters was founded by Curtis King in 1977 to promote an awareness and understanding of African Americans in Fine, Literary and Performing Arts.
South Carolina Governor Strom Thurmond was endorsed for president today in 1948 by Southern Democrats who were opposed to their party's position on civil rights.
The second black woman to receive a patent did so on this day in 1888. Her name was Miriam E. Benjamin. She was a school teacher in Washington DC and came up with the idea for a Gong and Signal Chair for hotels. This chair allowed hotel patrons to press a button, which would alert a hotel attendant and illuminate a light on the chair.
And we celebrate the birthday of scholar Frank Martin Snowden, Jr., born today in York County, Virginia in 1911. He got his doctorate degree from Harvard and received the National Humanities Medal from President George W. Bush for his research that posited that blacks were able to coexist alongside the Greeks and Romans because they were considered equals in that time.
It is also the birthday of Toni Stone, born today in 1921 in Saint Paul, Minnesota. She was the first of three women to play baseball professionally for the Negro League. After four years in the league, she quit to become a nurse and a caretaker for her husband. She passed away in 1996.
And we celebrate the birthday of one of the original members of the Student Nonviolent Coordinating Committee, civil rights activist Lawrence Guyot. He was born in Pass Christian, Mississippi in 1939 and became chairman of the Mississippi Freedom Democratic Party in 1964.
Here's a song for your June the 17th. Today is the day that hall of fame jazz singer and songwriter Billie Holliday passed away in New York City. Before her death, she was diagnosed with cirrhosis of the liver and stopped drinking on doctor's orders, but soon relapsed. Those closest to her tried to get her to go to the hospital without luck. Later on May 31st, 1959, she was taken to the Metropolitan Hospital with liver and heart disease. In her hospital bed as she lay dying, she was arrested and handcuffed for drug possession by the FBI, who had been targeting her for at least 20 years. The police guarded her room for a month and a half until they were court-ordered to leave when she was read her last rites by the Catholic Church. She died two days later, today in 1959, with 70 cents in the bank. We remember the amazing Lady Day with her song "Ain't Nobody's Business If I Do."
To continue your exploration of this day in history, take a look at some of our favorite sources: Charles H. Wright Museum: Today in Black History; African American Registry; BlackPast; NYTimes on this Day; EyewitnessToHistory.com; The Civil War Trust; Voices in Labor: Today in Labor History; Union Communication Services at The Worker Institute: Today in Labor History; BBC On This Day; The Holocaust History Project; PBS African American World; PBS; Today in Women's History; South African History Online; This Day In North American Indian History; Jewish Virtual Library; The People History; Wikipedia List of Historical Anniversaries; Yenoba; and This Day in Music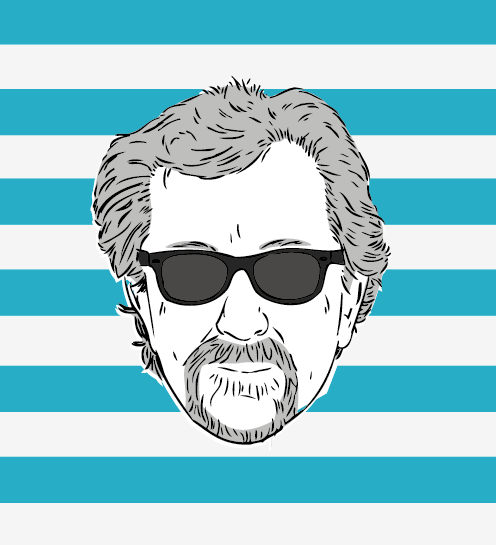 The Marc Steiner Show currently airs on The Real News Network. The show covers the topics that matter, engaging real voices, from Charm City to Cairo and beyond. Email us to share your comments with us.