Podcast: Play in new window | Download
Subscribe:
July 16, 2015 – Segment 1
On this day, the city of La Paz declared independence from Spain and Ida B. Wells was born.
Transcript of this day in history included below
That's I'm Gonna Sit Right Down and Write Myself a Letter by Billy Williams. This song, originally performed by Fats Waller, became a big hit for Billy Williams, who was famous for shouting "oh yeah" in his songs. His career was cut short when when diabetes took away his voice in the early sixties He moved to Chicago, where he worked as a social worker until his death on this day in 1972.
On this day in 1809, the city of La Paz, in what is now Bolivia, declared independence  from the Spanish Crown … it was called the La Paz Revolution. Revolutionaries seized the city barracks and forced the governor and bishop to resign. A revolutionary government ruled  was established ruled La Paz briefly before forces loyal to Spain crushed the uprising. Colonel Pedro Domingo Murillo and other leaders of the rebellion were beheaded,  their heads were exhibited to deter the people from rising up again. But this moment in 1809 is seen by many as the beginning of the end of Spanish colonization of Latin America.
Ida B. Wells was a Black journalist, newspaper editor, suffragist, and early leader in the civil rights movement. After three of Wells' friends were lynched, she began to document lynchings, bringing this terror to the White worlds of Europe and America, she wrote investigative pieces looking at the causes of the lynchings and organizing an international  anti-lynching campaign. She published her findings in a pamphlet called "Southern Horrors: Lynch Law in All Its Phases." She once wrote "The people must know before they can act, and there is no educator to compare with the press."
Ida B. Wells was born on this day in 1862.
And today we remember Sherman Leander Maxwell. He is believed to be the first black sports broadcaster in history. Going by the nickname Jocko, he began his career doing a five minute weekly sports report on WNJR, a radio station in Newark. He later became the announcer at Ruppert Stadium for the Newark Eagles, a Negro league team. He went on to found and manage the Newark Starlings, a mixed-race semi-pro baseball team, and became a contributing writer for the Baseball Digest, where he wrote about sports and race, often talking about integration. Although his name and voice were widely having a broadcast career that spanned more than four decades, Maxwell was rarely paid by the radio stations he worked for. Jocko  Maxwell died on this day in 2008.
Here's a song for your July the 16th. It's by a Jamaican singer who brought ska to the world stage. It was the first ska song to hit number one in the UK and to hit the top ten in the US. It's by a musician who worked in a welding shop alongside a young Bob Marley, who encouraged him to pursue a music career after hearing him sing at work. The artist is Desmond Dekker, and the song is "Israelites." Desmond Dekker was born on this day in 1941.
Israelites by Desmond Dekker
https://www.youtube.com/watch?v=mxtfdH3-TQ4
To continue your exploration of this day in history, take a look at some of our favorite sources: Charles H. Wright Museum: Today in Black History; African American Registry; BlackPast; NYTimes on this Day; EyewitnessToHistory.com; The Civil War Trust; Voices in Labor: Today in Labor History; Union Communication Services at The Worker Institute: Today in Labor History; BBC On This Day; The Holocaust History Project; PBS African American World; PBS; Today in Women's History; South African History Online; This Day In North American Indian History; Jewish Virtual Library; The People History; Wikipedia List of Historical Anniversaries; Yenoba; and This Day in Music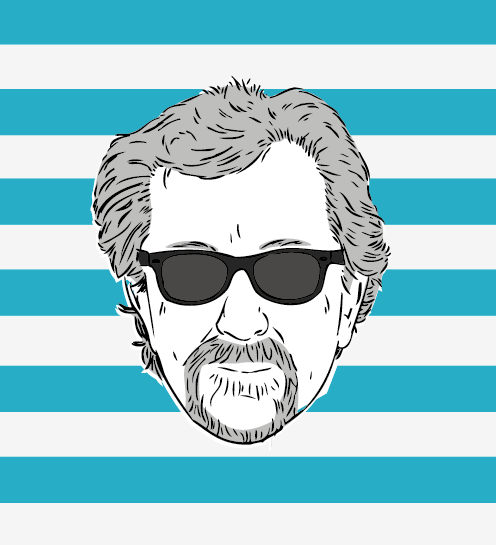 The Marc Steiner Show currently airs on The Real News Network. The show covers the topics that matter, engaging real voices, from Charm City to Cairo and beyond. Email us to share your comments with us.