Podcast: Play in new window | Download
Subscribe:
July 14, 2015 – Segment 1
Today in history, Parisian revolutionaries stormed the Bastille, launching the French Revolution, and abolitionist William Still passed away.
Transcript of this day in history included below.
Gershwins' Porgy and Bess (Broadway Revival) – Summertime
https://www.youtube.com/watch?v=8R7M5_EispM
That was "Summertime" from Gershwin's "Porgy and Bess" on Broadway. We play that because today in 1993, the Post Office introduced new stamps commemorating four classic Broadway musicals: "My Fair Lady," "Show Boat," "Oklahoma!," and "Porgy and Bess."
In 1789, the storming of the Bastille happened, setting off the French Revolution, overthrowing the monarchy, outlawing slavery.  The French Monarchy supported the American Revolution, went into debt, fired Necker the Finance Minister, who wanted to open political participation to the middle class and peasants. So, the masses stormed the infamous prison, the Bastille. Even though it only housed 7 prisoners, it was a symbol of repression. The subsequent decades saw liberty, turmoil, and executions by guillotine as the passion for freedom exploded.
And today as the American Iraq war loomed, US Ambassador Joseph C. Wilson, who had served in West Africa and negotiated with and faced down Sadaam Hussein during the Kuwait War, and at great risk to himself saved the lives of hundreds of foreign nationals at the time, wrote a scathing op-ed saying their was no yellow cake uranium in Niger, that it never went to Iraq, and Iraq's weapons of mass destruction do not exists. In retaliation, Post Columnist Robert Novak outed his wife, Valerie Plame, as a CIA operative while she was still in the field. It later turned out that Vice President Dick Cheney leaked that information.  No one was ever held accountable and the war in Iraq began.
A leading abolitionist passed away on this day in 1902:
William Still.  His parents were born enslaved, and his mother escaped from a Maryland plantation.  Still was born free in 1821.  In 1847, he became active in the abolitionist movement and became part of the clandestine Philadelphia Vigilance Committee that was part of the Underground Railroad. He gave material support to John Brown and gave shelter to his wife after Harper's Ferry.  He wrote one of the only accounts of the fugitive slave movement written by someone Black called The Underground Railroad, which drew heroic portraits of self-determination.  Throughout his life he remained an activist, even leading a movement away from the Republican Party to push for independent political action, starting the Berean Building and Loan Association and creating worlds of Black economic independence.  So, we remember William Still today.
And today Sarah Elizabeth Goode became the first Black woman to receive a patent in 1881.  The customers in her store complained of having no room for furniture and storage in their small homes. So, Sarah Goode designed a foldaway bed that doubled as desk and storage space when folded up. The Goode Desk/Bed, still a beauty…
And another Black inventor, John Standard, while not inventing the refrigerator, got a patent on this day in 1891 that improved its design and added an ice chamber for chilling. He then created an oil stove with more storage space … He always lectured to never give up, to keep creating and improving life around you.
In 1933, the Nazi government proclaimed the Law of Prevention of Hereditarily Diseased Offspring, which called for sterilization of anyone who suffered from genetic disorders.
And then his partner in Fascism, Italian dictator Benito Mussolini, published the Racial Manifesto today in 1938 that stripped Jews of all citizenship rights and targeted Jews and Africans as inferior people. It banned them from all banking and government work and confiscated their properties.
And this is the day that Jane Goodall arrived in Gombe Stream Reserve, in what is now Tanzania, to begin her groundbreaking work with chimpanzees in the wild.
Here's a song for your July the 14th. You may be familiar with a North Carolina soul quintet called The"5"  Royales. The world was captivated by their music and they enjoyed 7 Billboard R&B hits between 1953 and 1957. The "5" Royales were very influential to acts that would go on to define soul, like James Brown and The Temptations. The singer and guitarist for that group, Lowman "Pete" Pauling was born today in 1926 in Winston-Salem, North Carolina. He used to play the guitar with an extra long strap, putting his guitar at knee level. And we celebrate Lowman Pauling's birthday with this song by The "5" Royales, "Slummer The Slum."
The "5" Royales – Slummer the Slum
https://www.youtube.com/watch?v=mUJieUDf0RU&list=PLogdVckZvXqqG3qcQjZhJrOb925q6cepZ
To continue your exploration of this day in history, take a look at some of our favorite sources: Charles H. Wright Museum: Today in Black History; African American Registry; BlackPast; NYTimes on this Day; EyewitnessToHistory.com; The Civil War Trust; Voices in Labor: Today in Labor History; Union Communication Services at The Worker Institute: Today in Labor History; BBC On This Day; The Holocaust History Project; PBS African American World; PBS; Today in Women's History; South African History Online; This Day In North American Indian History; Jewish Virtual Library; The People History; Wikipedia List of Historical Anniversaries; Yenoba; and This Day in Music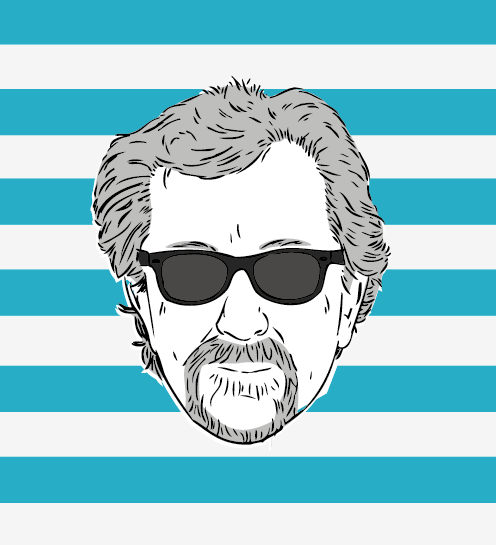 The Marc Steiner Show currently airs on The Real News Network. The show covers the topics that matter, engaging real voices, from Charm City to Cairo and beyond. Email us to share your comments with us.