Podcast: Play in new window | Download
Subscribe: RSS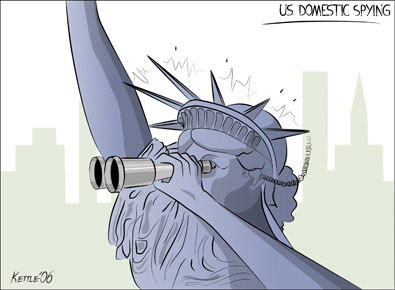 Do U.S. government agencies such as the NSA have the right to perform wiretapping without warrants?
Yesterday the Guardian newspaper reported that, according to cell phone carriers, last year U.S. law enforcement agencies made 1.3 million demands for customer text messages, caller locations, and other information.Much of the information was obtained without a warrant.
Tonight at 5:00 we are talking about wiretapping and civil liberties, with David Rocah, staff attorney of the ACLU of Maryland, and Julian Sanchez, CATO Institute Research Fellow.