Podcast: Play in new window | Download
Subscribe:
July 1, 2014 – Segment 1
Marc talks about what happened this day in history including, the 1929 streetcar workers strike in New Orleans, Clarence Thomas' nomination to the Supreme Court in 1991 and the birthday of civil rights activist and NAACP leader Walter White.
Today is:
Canada Day (formerly Dominion Day, Canada)
Doctors' Day (India)
Emancipation Day (Netherlands Antilles)
Emancipation Day or Keti Koti (Suriname)
Hong Kong SAR Establishment Day (Hong Kong)
Independence Day, celebrates the independence of Burundi from Belgium in 1962.
International Tartan Day (Australia and New Zealand)
Republic Day (Ghana)
Republic Day, celebrates the independence of Somalia from Italy and the unification of British Somaliland and Italian Somaliland to form Somali Republic. (Somalia)
On this day in history:
1520: According to many sources, Hernán Cortés and his followers will attempt to escape from Tenochtitlán (modern Mexico City) by way of one of the causeways. They have to fight their way through large numbers of Aztec warriors. Thousands of people are killed on both sides. Many of the Spanish soldiers carried so much looted gold that when they fell in the lake, they drowned. This event is often called "Noche Triste" (Night of Tears or Sorrows).
1675: The first scalps are taken by whites in "King Philip's War." Lieutenant Oakes is en route from Reheboth to Swansea, when his men encounter some "hostiles". After the battle, Lieutenant Oakes scalps the Indians, and sends his prizes to Boston for display.
1858 – Joint reading of Charles Darwin and Alfred Russel Wallace's papers on evolution to the Linnean Society.
1863 – The Dutch West Indies abolishes slavery.
1863 – American Civil War: the Battle of Gettysburg begins.
1868 – North Carolina legislature (21 Blacks, 149 whites) met in Raleigh.
1870 – The United States Department of Justice formally comes into existence.
1870 – James W. Smith of South Carolina entered West Point. Smith, the first Black student, did not graduate.
1873 – Henry O. Flipper of Georgia entered West Point Military Academy.
1873 – The American Flint Glass workers union is formed, headquartered in Pittsburgh. It was to merge into the Steelworkers 140 years later, in 2003.
1885 – Steel workers in Cleveland begin what was to be an 88-week strike against wage cuts.
1889 – Ninety-four Black reported lynched in 1889.
1889 – Frederick Douglass named Minister to Haiti.
1892 – Homestead, Pa., steel strike. Seven strikers and three Pinkertons killed as Andrew Carnegie hires armed thugs to protect strikebreakers.
1898 – The Military Makes Advancements. Tenth Cavalry made charge at El Caney and relieved Theodore Roosevelt's Rough Riders. Four Black regiments in regular army were conspicuous in fighting around Santiago in Spanish-American War. Sixteen regiments of Black volunteers were recruited during the war.
1898 – Spanish–American War: the Battle of San Juan Hill is fought in Santiago de Cuba.
1901 – The Amalgamated Association of Iron, Steel and Tin Workers stages what is to become an unsuccessful 3-month strike against U.S. Steel Corp. Subsidiaries.
1908 – SOS is adopted as the international distress signal.
1921 – The Communist Party of China is founded.
1922 – One million railway shopmen strike.
1924 – Roland Hayes, who was born in a Georgia cabin in 1887, was named a soloist with the Boston Symphony Orchestra. Earlier, he had received the Spingarn Medal for "so finely" interpreting the beauty of the Negro folk song.
1929 – Some 1,100 streetcar workers strike in New Orleans, spurring the creation of the po' boy sandwich by a local sandwich shop owner and one-time streetcar man. "Whenever we saw one of the striking men coming," Bennie Martin later recalled, "one of us would say, 'Here comes another poor boy.'" Martin and his wife fed any striker who showed up.
1956 – In what was to be a month-long strike, 650,000 steelworkers shut down the industry while demanding a number of wage and working condition improvements. They won all their demands, including a union shop.
1956: President Eisenhower called for $50 billion to be spent over 13 years for the construction of over 42,500 miles of interstate highways using the Interstate Highway Revenue Act which was to be funded by taxing gasoline, currently this tax is 19 cents for each gallon of Gas.
1960 – Independence of Somalia.
1960 – Ghana becomes a Republic and Kwame Nkrumah becomes its first President as Queen Elizabeth II ceases to be its Head of state.
1962 – Independence of Rwanda.
1962 – Independence of Burundi.
1963: The US Post Office instituted the Zip Code asking everyone to use their Zip Codes on return addresses after the name of city and state when ever possible to help speed the process of mail delivery
1971 – National Association of Post Office & General Service Maintenance Employees, United Federation of Postal Clerks, National Federation of Post Office Motor Vehicle Employees & National Association of Special Delivery Messengers merge to become American Postal Workers Union.
1976 – Kenneth Gibson, mayor of Newark, became the first Black president of the U.S. Conference of Mayors.
1980 – Int'l Jewelry Workers Union merges with Service Employees Int'l Union.
1983 – Graphic Arts Int'l Union merges with Int'l Printing & Graphic Communications Union to become Graphic Communications Int'l Union, now a conference of the Teamsters.
1983 – Copper miners begin a years-long, bitter strike against Phelps-Dodge in Clifton, Ariz. Democratic Gov. Bruce Babbitt repeatedly deployed state police and National Guardsmen to assist the company over the course of the strike, which broke the union.
1991 – Clarence Thomas is nominated to the Supreme Court by President George Bush.
1991 – The Warsaw Pact is officially dissolved at a meeting in Prague.
1995 – Amalgamated Clothing & Textile Workers Union merges with Int'l Ladies' Garment Workers Union to form Union of Needletrades, Industrial & Textile Employees.
1996 – Int'l Chemical Workers Union merges with United Food & Commercial Workers Int'l Union.
1997 – The Newspaper Guild merges with Communications Workers of America.
1997: Hong Kong is handed back to the Chinese authorities after 156 years as a British colony. Tung Chee-hwa was sworn in as Hong Kong's new leader.
2001 – United American Nurses affiliate with the AFL-CIO.
2001 – Injustice 101: Government "Higher Education Act" Denies Financial Aid to Students with Drug Convictions Taking away financial aid for students with drug convictions is unfair, but that's the goal of a recent federal law. Since July 1, 2000, the Department of Education has denied financial aid to thousands of students who reported having been convicted of one or more drug-related offenses. This new, mandatory bar to financial aid — including loans and work-study programs — was enacted in 1998 as part of a series of amendments to the Higher Education Act (HEA). The American Civil Liberties Union believes this law is wrong. Drug violations already carry severe legal penalties, with mandatory minimum sentences. Judges have long had the option of suspending eligibility for aid on a case-by-case basis, but suspension of aid is now mandatory and applies across the board. "This law is discriminatory," said Graham Boyd, director of the ACLU's Drug Policy Litigation Project, which is asking students to contact them if they have been denied aid under the new law. "If a student is convicted of a drug offense, and her family can afford to pay for college, she will be unaffected by the legislation, while those who are already in danger of being pushed to society's margins will not be able to get federal aid to improve themselves."
2002 – The International Criminal Court is established to prosecute individuals for genocide, crimes against humanity, war crimes, and the crime of aggression.
2004: The international mission to Saturn, known as Cassini-Huygens, reaches Saturn after six years and has successfully sent back the first close-up photographs of the Saturn's rings.
2008: Nelson Mandela, the first post-apartheid president elected in South Africa, was no long on the United States terror watch list after then president George W. Bush signed the bill that officially removed him from the list. Mandela, considered by many to be a great leader, had originally been put on the list when South Africa's apartheid government listed the African National Congress as a terrorist organization.
Birthdays
1818: Ignaz Philipp Semmelweis born – discovered cause of puerperal fever ("childbed fever"), introduced antisepsis into medical practice. Before this change, the death rate for women who gave birth in hospitals was up to 30% in Europe.
1850: Florence Earle Nicholson Coates born (poet)
1858: Alice Barber Stephens born (illustrator)
1863 – Walter Francis White was born on this day.
1876?: Susan Glaspell born (writer, playwright)
1893 – Walter Francis White Born in Atlanta, Georgia.
1899 – The Father of Gospel Music, Thomas Dorsey, born in Villa Rica, GA.
1904: Mary Steichen Calderone born (physician, President of the Sex Information and Education Council of the United States; Medical Director, Planned Parenthood Federation of America)
1908: Estée Lauder born (businesswoman)
1914 – Earle Warren, American saxophonist and singer (d. 1994)
1915: Born on this day, Willie Dixon, blues singer, guitarist, 'the poet laureate of the blues'. Credited with writing more than 500 songs by the end of his life. Wrote classic songs: 'Hoochie Coochie Man', 'I'm Ready', 'You Shook Me', 'I Can't Quit You Baby', 'Little Red Rooster.' Major influence on The Rolling Stones and Led Zeppelin. Dixon died on 29th January 1992.
1928: Born on this day, Bobby Day, US singer, had the 1958 hit 'Rockin Robin', one half of the duo, Bob And Earl (recorded 'Harlem Shuffle' in 1963).
1934 – Jamie Farr, American actor and screenwriter.
1936 – Sly Johnson, American singer, guitarist, and producer.
1945: Born on this day, Deborah Harry, singer, Blondie, who scored five UK No.1 singles including the 1979 UK & US No.1 single 'Heart Of Glass' and the 1978 world-wide No.1 album 'Parallel Lines'. As a solo artists she scored the 1986 UK No. 8 single 'French Kissing In The USA'. A former Playboy Bunny, her acting career spans over thirty film roles and numerous television appearances.
1952: Born on this day, Dan Aykroyd, actor, 'Elwood Blues, The Blues Brothers, (1990 UK No.12 single 'Everybody Needs Somebody To Love').
1952: Born on this day, Leon Chancler, drummer, percussionist. Worked with Herbie Hancock, Miles Davis, Michael Jackson's (Billie Jean), Donna Summer, Carlos Santana, The Crusaders, Frank Sinatra, Weather Report, Lionel Richie, Kenny Rogers, Thelonious Monk, Herbie Hancock and John Lee Hooker.
1960 – Evelyn King, American singer.
1961: Diana Spencer, the future Diana, Princess of Wales, born.
1961 – Olympic track and field star Carl Lewis was born in Willingboro, New Jersey.
On this day in history, we lost:
1896 – Harriet Beecher Stowe, American author and activist (b. 1811)
1912: Harriet Quimby died (writer, aviator)
1981: Rushton Moreve, bass player with Steppenwolf was killed in motorcycle accident Santa Barbara, California, aged 32. Had the 1968 US No.2 single 'Born To Be Wild' and he co-wrote their hit 'Magic Carpet Ride.'
1995: DJ Wolfman Jack died of a heart attack. Was the master of ceremonies for the rock 'n' roll generation of the '60s on radio, and later on television during the '70s.
1997 – Robert Mitchum, American actor and singer (b. 1917)
1999: Jamaican reggae singer Dennis Brown died aged 42, the official cause of his death was a collapsed lung. During his career, he recorded more than 75 albums and had the 1979 UK No.14 single 'Money In My Pocket.' Bob Marley cited Brown as his favourite singer, naming him 'The Crown Prince of Reggae."
2000 – Walter Matthau, American actor and singer (b. 1920)
2005: Four Tops singer Renaldo "Obie" Benson died aged 69 in a Detroit hospital from lung cancer. He was diagnosed after having a leg amputated due to circulation problems. The Four Tops sold over 50 million records and had hits including 'Reach Out (I'll be There)' and 'I Can't Help Myself.' Benson also co-wrote 'What's Going On' which became a No.2 hit for Marvin Gaye.
2005: American R&B and soul singer-songwriter, record producer Luther Vandross died at the age of 54 at the JFK Medical Centre in New Jersey, two years after suffering a major stroke. His 'Never Too Much', was a No.1 R&B hit, worked with Diana Ross, Carly Simon, Chaka Khan, Donna Summer, Barbra Streisand, Mariah Carey and David Bowie. Vandross had won four Grammy Awards for his final album 'Dance With My Father.'
2013 – William H. Gray, American politician (b. 1941)
Sources: The People History; This Day in Labor History; Wikipedia List of Historical Anniversaries; This Day in Women's History; This Day in African History;History.com; History Orb; Yenoba; Selected Black Facts; Phil Konstantin's North American Indian History; and This Day in Music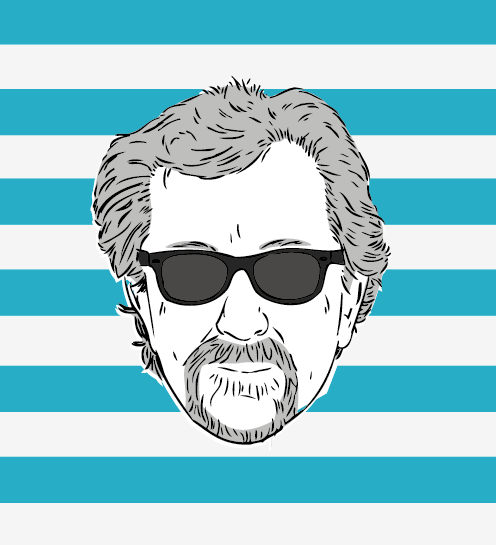 The Marc Steiner Show currently airs on The Real News Network. The show covers the topics that matter, engaging real voices, from Charm City to Cairo and beyond. Email us to share your comments with us.