Podcast: Play in new window | Download
Subscribe:
July 1, 2015 – Segment 1
Today in history, the composer, playwright and stage producer Robert Allen Cole was born, slavery ended in the Suriname and Netherland Antilles, and one million railroad workers began a month-long strike.
Transcript of this day in history included below.

This is Marc Steiner, and today is July the 1st. Welcome to This Day In History.
(Jazz Phools – Hoola Boola Dance)
That was the Hoola Boola Dance, originally written as a collaboration between Billy Johnson and Robert Allen "Bob" Cole in 1898. Robert Allen Cole was born today in 1868. This composer, playwright and stage producer was born in Athens, Georgia. He created and produced "A Trip to Coontown" in 1898. Now, while that might sound — and is — completely offensive, it was reportedly the first musical entirely created and owned by black showmen. He refused to use watermelons, mammy images and other offensive stereotypes of black people. He toured it around Europe, and it became a sensation. As he became more politically active, he changed the nature of the minstrel musical into vaudeville, raising the image of Black people on stage. He was a pioneer whose work, growth, business acumen and pioneering should be remembered.
Keti Koti is a holiday celebrating the end of slavery in the Suriname and Netherland Antilles, as this was the day in 1863 that the Dutch ended slavery in their territories. However, the small print spoke volumes. So as not to upset their plantation economy funneling money into Holland, full manumission did not come until 1873. So for 10 years, enslaved Africans were forced to work for minimal wages unable to leave the plantation.
The most famous battle of the Civil War, Gettysburg, began today in 1863. In three days, 51,000 soldiers died as General Robert E Lee pushed his Confederate troops into the North. At first, the Confederates won every fight, but they could not dislodge the Union troops,, who won the day as the South began to lose the war.
And in 1898, the Battle of San Juan Hill was fought. Soon to be President Teddy Roosevelt led his Rough Riders up the hill to defeat the Spanish, who owned Cuba, in a highly-publicized battle. One aspect that never got much recognition is that the all-Black 10th Cavalry, who we know as the Buffalo Soldiers, actually were the troops that won the day for the Americans.
And later in 1922, one million railroad workers went on strike, walking off their jobs because the railroad companies cut wages and brought in non-union shops to work. America was brought to a standstill, Violence erupted. As in many struggles in our country, this one was divided by race too. Many unions did not allow Black people to become members, so the African Americans in many communities were strikebreakers, except oddly enough in several Southern cities where the unions were integrated. That strike continued for over a month before collapsing. Eleven people were killed and thousands of striking workers were blacklisted in the industry.
There are some notable births and passings that we remember today:
Benjamin O. Davis, Sr, the first African American general in the United States Army, was born today in 1877 in Washington D.C.
As was Walter Francis White, born in Atlanta in 1893, whose name became synonymous with the NAACP, where he served as executive secretary. With his blue eyes, white skin and blonde hair he could have passed for white, but he instead became a fierce fighter for Black rights.
And we lost on this day:
Harriet Beecher Stowe in 1896, the American abolitionist and writer; who wrote Uncle Tom's Cabin.
Anne Pauline "Pauli" Murray passed away n 1985, the lawyer, teacher, writer, priest and civil and women's rights activist. Baltimore-born Reverend Dr. Murray was also the first black woman to be ordained as an Episcopal priest.
Here's a song for your July the 1st. The Father of Gospel music was born today in 1899 in Villa Rica, Georgia: Thomas Andrew Dorsey. But, he actually began his career in music playing with Ma Rainey, for whom he composed over 400 songs. After his second nervous breakdown, he decided he would never play another honky tonk or club again and began composing gospel music, but the churches would not play or use his music because it was too bluesy. He lost his wife and child in childbirth, it shattered Dorsey, wrote "Take My Hand Precious Lord," which he said God wrote. That song opened new doors, and he began working with Mahalia Jackson, birthing the Golden Age of Gospel. Imagine a world without Thomas Dorsey and the sound he created. And here's Mahalia Jackson singing "Oh Precious Lord."
(MAHALIA JACKSON PRECIOUS LORD TAKE MY HAND)
To continue your exploration of this day in history, take a look at some of our favorite sources: Charles H. Wright Museum: Today in Black History; African American Registry; BlackPast; NYTimes on this Day; EyewitnessToHistory.com; The Civil War Trust; Voices in Labor: Today in Labor History; Union Communication Services at The Worker Institute: Today in Labor History; BBC On This Day; The Holocaust History Project; PBS African American World; PBS; Today in Women's History; South African History Online; This Day In North American Indian History; Jewish Virtual Library; The People History; Wikipedia List of Historical Anniversaries; Yenoba; and This Day in Music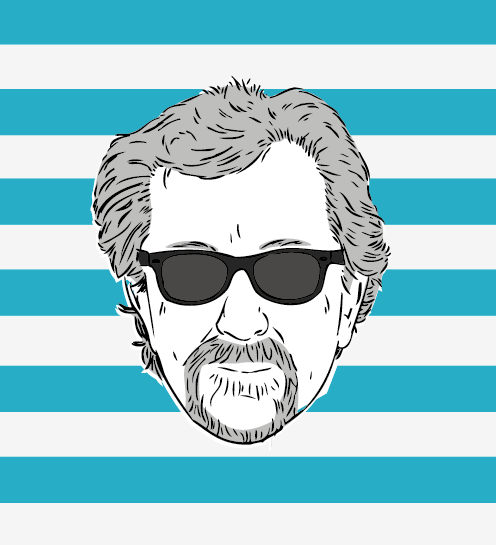 The Marc Steiner Show currently airs on The Real News Network. The show covers the topics that matter, engaging real voices, from Charm City to Cairo and beyond. Email us to share your comments with us.