Podcast: Play in new window | Download
Subscribe: RSS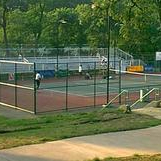 The Marc Steiner Show for Wednesday, July 9th featured two discussions.
A roundtable conversation opened the show with a discussion that ranged from the problems with mainstream media, to the 2008 elections, to what's going on in Baltimore City Schools. Marc was joined by:
60 years ago, eight white, black and Jewish tennis players integrated the tennis courts at Druid Hill Park. 24 people were arrested as a result. Marc takes a look at this historic event with:
Mitzi Swann, who was arrested that day.
Nellie Brisco Garner, who watched the event as a young teenager.
Douglas Bishop, who was a lifeguard at the "colored pool" in Druid Hill Park in the 1950's.
For more information on Friday's event to commemorate this historic tennis match, click here.