Podcast: Play in new window | Download
Subscribe: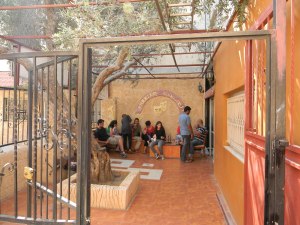 November 7, 2014 – Segment 2
We talk with individuals from the Freedom Theatre in the Jenin Refugee Camp in the Occupied West Bank. The goal of the theatre is to empower youth and women in the community and to explore the potential of arts as an important catalyst for social change.
Our guests will be: Nabil Al-Raee, Artistic Director of the Freedom Theatre; and Alia Alrosan, Theatre School student at The Freedom Theatre.