Podcast: Play in new window | Download
Subscribe: RSS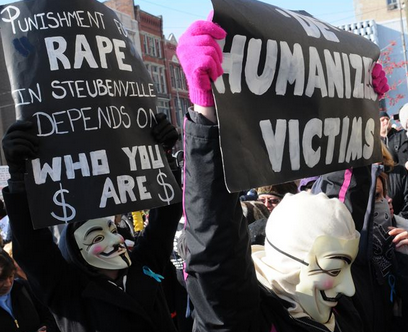 Today on the Marc Steiner Show, we will spend the first hour talking about rape and the fight for women's rights, from India to Ohio.
We turn to the shocking story that emerged recently from Steubenville, Ohio, where high school football players and their friends live tweeted the rape of a sixteen-year-old girl. Recently a Youtube video has emerged in which some of the young men are joking about the act as it was occurring. Our guests are:
Allison Kilkenny, co-host of Citizen Radio and contributing reporter for The Nation;
Winston Ross, national correspondent for Newsweek and the Daily Beast;
and Jess Myers, Director of the Women's Center at the University of Maryland Baltimore County.