Podcast: Play in new window | Download
Subscribe: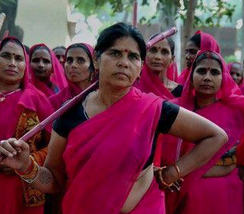 Today on the Marc Steiner Show, we will spend the first hour talking about rape and the fight for women's rights, from India to Ohio.
We begin with a discussion of the gang rape – and subsequent death – of a young woman in New Delhi, India, which sparked nation-wide protests. Our guests will be: Elora Halim Chowdhury, Associate Professor of Women's Studies at the University of Massachusetts, Boston's College of Liberal Arts; and Amana Fontanella-Khan, a writer whose work has appeared in The New York Times, The Financial Times, WSJ.com, Slate Magazine, and Double X, Slate's women's blog.