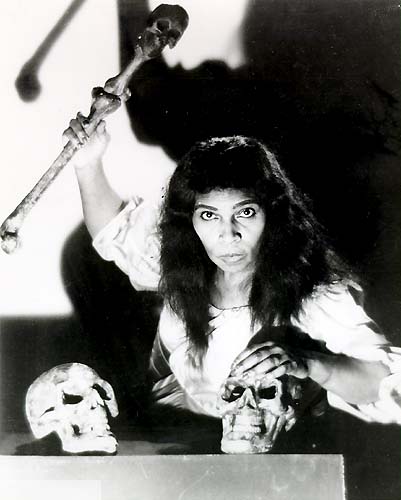 Podcast: Play in new window | Download
Subscribe: RSS
January 7, 2015 – Segment 1
Marc shares some of the events that happened on this day in history, including the birth of Zora Neale Hurston, and the day Marian Anderson became the first African American to perform at the Metropolitan Opera House in New York in 1955.
A transcript of this segment is included below.
1#: It is author and playwright Zora Neale Hurston's birthday. And the sound you just heard was sound Zora Neale Hurston recorded in the late 1930s at the Clara White Mission in Jacksonville, Florida. She recorded stories, singing, chanting, and traditional music, including work songs and folk songs, all of which are housed at the Library of Congress. Zora Neale Hurston was born in Notasulga, Alabama, but was raised in Eatonville, Florida. Eatonville was the first incorporated all-black town in the United States. She was often described as "spunky," and her pride and enthusiasm for her culture and people was evident throughout her poems, plays and fieldwork.
#1.5: Speaking of Zora Neale Hurston, The James Weldon Johnson Collection opened at Yale today in 1950. It was a treasure trove from the Harlem Renaissance, with the writings of Johnson Langston Hughes, WEB DuBois, Richard Wright, Mean Tooner, Zora Neale Hurston and more.
#2: And it is Pioneer's Day in Liberia. In 1822, the first Black American went to Liberia from America. The American Colonization Society believed that people of African descent would never be fully integrated into society and would only be able to fulfill their potential in Africa. This began a very interesting and mixed legacy with American-Liberians. For two years before it was known as Liberia, it was called the Republic of Maryland, founded by free and liberated slaves from Maryland. Ironically, indigenous Liberians were not given the right to vote until 1904, showing the consequences of colonialism and imperialism. And in Cambodia, they celebrate Victory from Genocide Day, In 1979, the Vietnamese force invaded Cambodia, defeating their former allies against the American, the Khmer Rouge, who over for a 4 year period and killed 2 million Cambodians buried in 20,000 mass graves. 25% of the total population murdered to enforce an Orwellian world where you could be killed reading or having gone to college or speaking out.
#3: Click click on your computer pad. Well, today in 1714 the computer's father — the typewriter — was first patented by Henry Mill.
#4: And it's the birthday of a man to be remembered: Dr. Raeford Whittingham Logan … Born in 1897, he was one of America's great historians, a World War I hero, inspired by DuBois in Paris at the Pan African Congress to study Negro History, fired by white philanthropic leaders from his college for his fights for civil rights, went on to Harvard for his PHD, where wrote the first great history of Haitian and American relations before ending his career at Howard .. We remember the great thinker, pan Africanist, Dr. Raeford Wittingham Logan, on his birthday.
#5: Sometimes we pay a heavy price for science that challenges religious and societal norms. Today in 1610, Galileo Galilei made his first observation of the four Galilean moons: Ganymede, Callisto, Io and Europa. This discovery was proof that the earth was not the center of the Universe, but revolved around a Sun, supporting the theory of Copernicus. The Catholic Inquisition went after Galileo, and he was tried for heresy and was placed under house arrest and silenced until he died.
Here's a great song and for us to think about on this January the 7th. It's a rendition of "My Country Tis of Thee" sung by an important singer in our history. On this day, this singer became the first African American to perform at the Metropolitan Opera House in 1955. Do you know who I'm talking about? Marian Anderson, of course. And here's her performance at the Lincoln Memorial, "My Country Tis of Thee."
To continue your exploration of this day in history, take a look at some of our favorite sources: Charles H. Wright Museum: Today in Black History; African American Registry; BlackPast; NYTimes on this Day; EyewitnessToHistory.com; The Civil War Trust; Voices in Labor: Today in Labor History; Union Communication Services at The Worker Institute: Today in Labor History; BBC On This Day; The Holocaust History Project; PBS African American World; PBS; Today in Women's History; South African History Online; This Day In North American Indian History; Jewish Virtual Library; The People History; Wikipedia List of Historical Anniversaries; Yenoba; and This Day in Music