Podcast: Play in new window | Download
Subscribe: RSS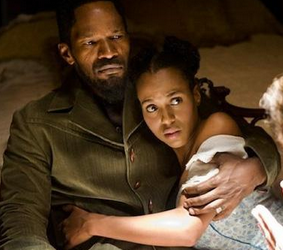 Is Tarantino's Django Unchained racist? Does Spielberg's Lincoln invent history? We tackle race, history, and representation in film with:
Co-Host Anthony McCarthy, host of The Anthony McCarthy show;
Janks Morton, filmmaker; and founder of iYAGO Entertainment Group
Farai Chideya, award-winning author and journalist, and Distinguished Writer in Residence at New York University's Arthur L. Carter Journalism Institute;
Dr. Ray Winbush, Director of the Institute of Urban Research at Morgan State University.