Podcast: Play in new window | Download
Subscribe:
January 5, 2015 – Segment 1
Marc talks about what happened on this day in history, including National Bird Day, the day Henry Ford announced an eight-hour workday and a "living wage," and Founders Day for Kappa Alpha Psi, the world's second oldest and largest African American fraternity.
A transcript of today's Day In History is included below.
This is Marc Steiner, and today is January the 5th.
(Sound: Song of the Baltimore Oriole)
We open today with the song of the Baltimore Oriole because today is National Bird Day. When was the last time you saw a Baltimore Oriole? Probably have never seen one, but they were everywhere 50 years ago. Bird populations are dwindling and 15% of bird species may die out in the next 100 years. They seed our food, the flowers we love and the trees we sit under. And today in 1905, The National Audubon Society was founded, an organization dedicated to saving our birds and our earth.
In 1804, the Ohio Congress became the first body in the United States to enact "Black Laws." They were passed to restrict the movement and rights of free blacks. White settlers from Kentucky and Virginia along with business leaders with ties to the slave economy supported the laws that said free persons of African descent had to furnish certificates of freedom from a court before they could settle in Ohio; register the names of their children at a fee of 12 cents per name; anyone who employed blacks without having proof of their freedom. or harboring or helping fugitive slaves would result in a $1,000 fine, and $500 of that fine went to the snitch. This law stood in place until 1849.
One hundred years ago today in 1914 Henry Ford announced an eight-hour workday and a "living wage" of at least $5 for a day for all the workers built those Fords. After he told his executives to come up with a plan to raise wages, one of them screamed out "just give $5.00 a day and bankrupt the whole company. Ford said good idea do it – he believed well paid workers could build the future and if they can't afford the product they build….. what good is it.  Hmmm – what's our 21st century version of that.
Today in 1944 Harry S. Truman proposed his Fair Deal to a joint session of Congress. The 21 point plan included sweeping reforms in Civil Rights – it began the end segregation in the armed forces and federal employment but most of the reforms like aid to education, single payer health programs and repeal of the anti-union Taft Hartley act were defeated by , opposition from a majority Republican congress, and from southern Democrats.
And today is Founders Day for Kappa Alpha Psi, the world's second oldest and largest African American fraternity, is founded in 1911 at Indiana University. Motto: "achievement in every field of human endeavor".  Alumni: Dr Calvin O. Butts John Singleton, Tavis Smiley, Congressman John Conyers, former LA Mayor Tom Bradley and Ebony's Lerone Bennett, Sr.
And today in 1925, Nellie Tayloe Ross was elected Governor of Wyoming, becoming the first woman to hold the seat of governor in the United States. She decided to rund when her husband, Governor William B. Ross, died, she won the election with more votes than any before her and then went on to become a national political force in Democratic Party.
As historical aside, before Wyoming became a state it gave women the right to vote in 1869, and big part of that movement was led by doctors, lawyers and engineers who were sister wives in the Mormon polygamous world.
And we remember three special people we lost over the weekend:
On New Years Day, former New York Governor Mario Cuomo died at the age of 82. The Liberal Lion, who served 3 terms as Governor of New York, who exploded onto the national scene when he gave Tale of Two Cities speech at the 1984 Democratic National Convention where he gave Ronald Reagan a lesson in America. His oratory soared as did his stature as progressive voice of America
Former Massachusetts Senator Edward Brooke passed away at the age of 95 on January the 3rd. He was the first African American to be elected to the US Senate by popular vote. This highly decorted combat veteran elected with highest vote total in Masschuetts History was a Republian of the radical liberal vintage descended from reconstruction. nited States Senate by popular vote in 1966.
And yesterday, longtime ESPN anchor Stuart Scott died as a result of cancer. He was 49 years old. He recently said: "When you die, it does not mean that you lose to cancer. You beat cancer by how you live, why you live, and in the manner in which you live."
Here's a great song and for us to think about on this January the 5th. It's by a visionary jazz musician we lost today in 1979. He played the double bass and was sometimes called "The Angry Man of Jazz." His name was Charles Mingus. We remember him today with his song "Moanin'."
(Music: Charles Mingus – Moanin')
To continue your exploration of This Day In History, visit steinershow.org for resources. Thanks for listening.
To continue your exploration of this day in history, take a look at some of our favorite sources: Charles H. Wright Museum: Today in Black History; African American Registry; BlackPast; NYTimes on this Day; EyewitnessToHistory.com; The Civil War Trust; Voices in Labor: Today in Labor History; Union Communication Services at The Worker Institute: Today in Labor History; BBC On This Day; The Holocaust History Project; PBS African American World; PBS; Today in Women's History; South African History Online; This Day In North American Indian History; Jewish Virtual Library; The People History; Wikipedia List of Historical Anniversaries; Yenoba; and This Day in Music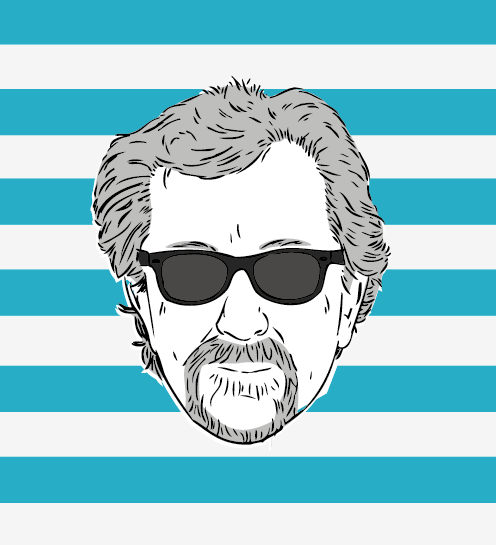 The Marc Steiner Show currently airs on The Real News Network. The show covers the topics that matter, engaging real voices, from Charm City to Cairo and beyond. Email us to share your comments with us.