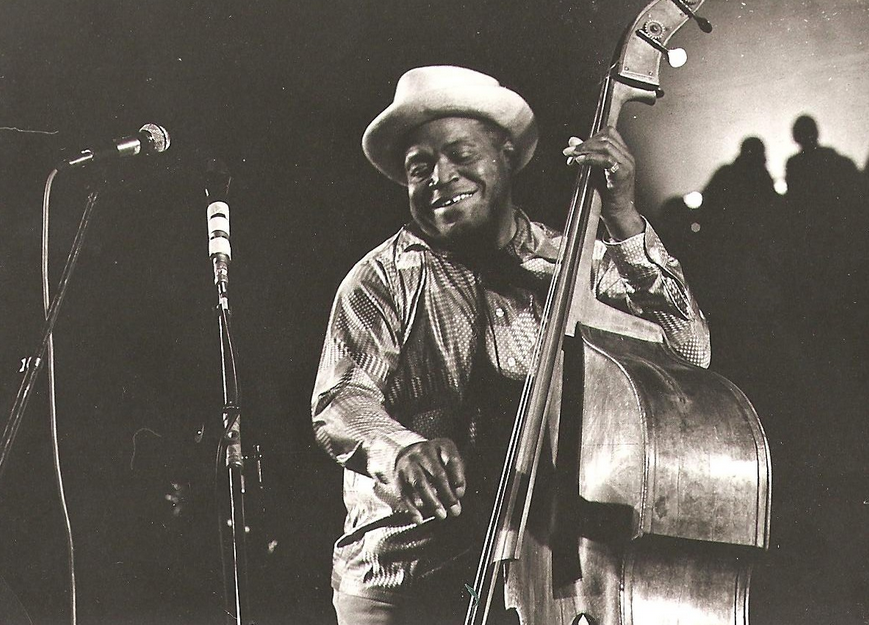 Podcast: Play in new window | Download
Subscribe: RSS
January 29, 2014 – Segment 1
Marc shares some of what happened on this day in history, including the day in 1889 six thousand railway workers went on strike for a union and the end of the 18-hour day, the birthday of Oprah Winfrey, and the day blues legend Willie Dixon died.
On this day in history:
1675: Today, John Sassamon will be found under the ice of Assawompsett Pond, 15 miles from the Plymouth. A Christian Indian, and educated at Harvard, Sassamon had recently left living with the whites to become Philip's aide. He would the leave Philip, return to the colony as a preacher for the local Indians. He would tell the colony of Philip's plans to attack, but he would not be believed. After his body was found, witnesses would testify in court that 3 WAMPANOAGs murdered Sassamon. Some time later, 1 of the 3 would confess on the gallows, after his rope broke while being hanged. He would be hanged anyway. This episode, was the spark Philip needed for his war.
1832: Folsom's CHOCTAWs finally reach the Kiamichi River area, their new home. Several people, and lots of animals, die while en route. Cholera will strike all of the groups.
1834 – Responding to unrest among Irish laborers building the Chesapeake and Ohio Canal, President Andrew Jackson orders first use of American troops to suppress a labor dispute
1889 – Six thousand railway workers strike for a union and the end of 18-hour day
1891 – Liliuokalani is proclaimed Queen of Hawaii, its last monarch.
1908 – The Alpha Phi Alpha Fraternity, the first Black Greek Letter Fraternity (originally founded at Cornell University in 1906), was incorporated on this date in 1908.  The fraternity was again incorporated April 3, 1914 under the laws of the District of Columbia.
1913 – Alpha Kappa Alpha, the first Black Greek Letter Sorority (originally founded at Howard University in 1908), was incorporated on this date in 1913.
1913 – Black Americans celebrated the fiftieth anniversary of Emancipation Proclamation. Major celebrations were held at Jackson, Mississippi, New Orleans and Nashville. Three states–Pennsylvania, New York and New Jersey–appropriated money for official celebrations of the event.
1926 – Violette N. Anderson became the first Black woman lawyer admitted to practice before the Supreme Court on this date in 1926.
1936 – Sit-down strike helps establish United Rubber Workers as a national union, Akron, Ohio
1942 – World War II: North Africa – Benghazi, Libya, is taken by German and Italian forces.
1957 – American Train Dispatchers Department granted a charter by the AFL-CIO
1966 – Britain imposes a complete trade ban on Rhodesia.
1969 – Shirley Chisholm successfully fought against her appointment to the House Agriculture Committee and her assigned subcommittee on this date in 1969.  Chisholm stated that these appointments had little relevance to issues that concerned her Brooklyn constituents.
1969 – Patricia Roberts Harris was named Dean of Howard University's Law School on this date in 1969.
1981 – Dolly Parton hits number one on the record charts with "9 to 5," her anthem to the daily grind
1986 – Yoweri Kaguta Museveni becomes president of Uganda. Museveni's National Resistance Movement, NRM, took power after an army coup removed Apollo Milton Obote from office. (The army's military rule had been particularly ineffectual, and lasted for just under a month.)
1991 – Gulf War: The Battle of Khafji, the first major ground engagement of the war, as well as its deadliest, begins.
1991 – Nelson Mandela, now president of South Africa, and Chief Mangosuthu Buthelezi held the first talks for almost 30 years between predominantly Zulu Inkatha and the ethnically mixed African National Congress.
1998 – In Birmingham, Alabama, a bomb explodes at an abortion clinic, killing one and severely wounding another. Serial bomber Eric Robert Rudolph is suspected as the culprit.
2002 – In his State of the Union address, President George W. Bush describes "regimes that sponsor terror" as an Axis of evil, in which he includes Iraq, Iran and North Korea.
2009 – Newly-elected President Barack Obama signs the Lilly Ledbetter Fair Pay Act, making it easier for women and minorities to win pay discrimination suits
2009 – The Supreme Constitutional Court of Egypt rules that people who do not adhere to one of the three government-recognised religions, while not allowed to list any belief outside of those three, are still eligible to receive government identity documents.
2009 – Governor of Illinois Rod Blagojevich is removed from office following his conviction of several corruption charges, including the alleged solicitation of personal benefit in exchange for an appointment to the United States Senate as a replacement for then-U.S. president-elect Barack Obama.
Born on this day in history:
1737 – Thomas Paine, English-American author, activist, and theorist (d. 1809)
1954 – Oprah Gail Winfrey, actress, producer, and host of her own top-rated talk show, was born in Mississippi on this date in 1954.
On this day in history, we lost:
1963 – Robert Frost, American poet (b. 1874)
1992 – Willie Dixon, blues legend and one of the originators of the "Chicago Sound," died in Burbank, CA, on this date in 1992.
1997 – Louis E Martin, presidential adviser known as the "godfather of black politics" dies in Orange, Calif
Sources: The People History; Wikipedia List of Historical Anniversaries; This Day in Women's History; This Day in Jewish History; This Day in African History;History.com; History Orb; Yenoba; Phil Konstantin's North American Indian History; and This Day in Music