Podcast: Play in new window | Download
Subscribe:
January 29, 2015 – Segment 1
Marc shares some of the events that happened on this day in history, including the publication of The Raven by Edgar Allan Poe in 1834, the death of H.L. Mencken and the birth of Oprah Winfrey.
A transcript of this day in history is included below.
The Raven: Read by Christopher Walken
https://www.youtube.com/watch?v=cLSmhpwLdEQ
Those were the words of Edgar Allan Poe, the opening of "The Raven," read by Christopher Walken. That famous poem was first published in The Evening Mirror today in 1834.
We wish a Happy Founders Day to all the Alphas! In 1913, Alpha Kappa Alpha became the first Black Greek Letter Sorority. So on this day it as incorporated, but Alpha Kappa Alpha really began at Howard University a few years earlier in 1908.
In 1913, African Americans and their allies across America celebrated the 50th anniversary of the 1863 Emancipation Proclamation. WEB DuBois and others created a 10-day event around the anniversary, grand as any world expo, with exhibits, lectures, plays on the history of Black America, poverty and oppression, and glorious accomplishments of African Americans.  The states of Pennsylvania, New York and New Jersey actually appropriated money for the events.
Do you know the story of Ellen and William Craft? They were slaves from Macon, Georgia. When Ellen was 20 years old, she married a fellow slave, William Craft., who while enslaved saved money working as a carpenter. They wanted to raise a family, but did not want to do so while enslaved. So, they made a plan. Ellen could pass for white, and she cut her hair short and donned men's clothes. Ellen and William stole away in the night, with Ellen posing as a white plantation owner and William as her servant and slave. They rode openly to freedom by train and steamship until they got to Philadelphia, arriving on Christmas Day. Prominent abolitionists William Lloyd Garrison and William Wells Brown encouraged them to write about their amazing escape to freedom, which they eventually published in a book called Running A Thousand Miles For Freedom; Or, The Escape Of William And Ellen Craft From Slavery. Their harrowing and moving story intertwined race, gender and class passing and cross dressing, and became a best-seller.
Ellen and William Craft had five children, whom they fled with to England when the Fugitive Slave Act was passed in 1850. They came back to the States after the Civil War ended in 1868 and bought 1,800 acres in Georgia to start a farm co-op and school, but were driven from the land by bogus lawsuits by this who could not abide Black rights. They lived with one of their daughters and were active until the end.
And we tell that story and remember their escape today because it is the day that William Craft passed away in 1900.
And the sage of Baltimore, H.L. Mencken, passed away in 1956. Accused of anti-Semitism and racism, he nonetheless fought against lynching and was friends with Langston Hughes.
And Happy Birthday Oprah! Born in 1954 in Kosciusko, Mississippi.
Here's a great song and for us to think about on this January the 29th.  This 1960s pop song was written by Gerry Goffin and Carole King. Each time it was recorded, it jumped to the top of the charts, first when Little Eva sang it in 1962. We're playing the 1974 version of the song that was recorded on this day by the Grand Funk Railroad, which also hit number 1. Do you know what song that is? The Loco-Motion!
Grand Funk Railroad – The Locomotion
https://www.youtube.com/watch?v=jiOQu77kOOQ
To continue your exploration of this day in history, take a look at some of our favorite sources:Charles H. Wright Museum: Today in Black History; African American Registry;BlackPast; NYTimes on this Day; EyewitnessToHistory.com; The Civil War Trust;Voices in Labor: Today in Labor History; Union Communication Services at The Worker Institute: Today in Labor History; BBC On This Day; The Holocaust History Project; PBS African American World; PBS; Today in Women's History; South African History Online; This Day In North American Indian History; Jewish Virtual Library; The People History; Wikipedia List of Historical Anniversaries; Yenoba; and This Day in Music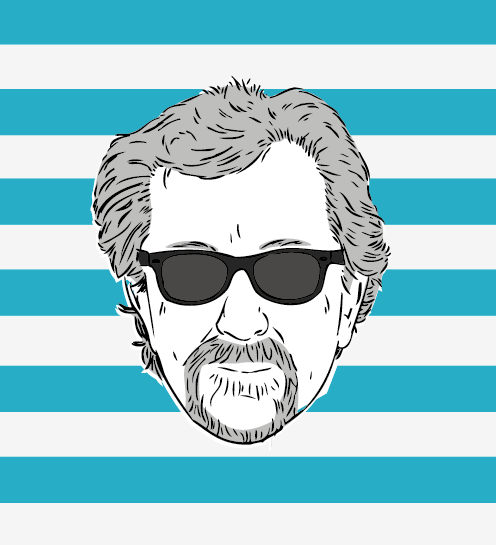 The Marc Steiner Show currently airs on The Real News Network. The show covers the topics that matter, engaging real voices, from Charm City to Cairo and beyond. Email us to share your comments with us.