Podcast: Play in new window | Download
Subscribe:
January 28, 2015 – Segment 1
Marc shares some of the events that happened on this day in history, including the death of Zora Neale Hurston, the birth of Cuban poet, journalist and theorist José Martí, and and the foundation of the Free African Society in Philadelphia in 1787.
Transcript below:
A Tribe Called Quest – Steve Biko
https://www.youtube.com/watch?v=wf9Hh6pu78I
That was "Steve Biko" by A Tribe Called Quest. We play that because today in 1997, South African police confessed to the 1977 murder of anti-apartheid activist Steve Biko during South Africa's Truth Commission. Biko's family described the TRC as a "vehicle for political expediency", which "robbed" them of their right to justice. The family opposed amnesty for his killers on these grounds and brought a legal action in South Africa's highest court, arguing that the TRC was unconstitutional.  The Truth Commission itself was highly controversial.  Many saw it as the only way to peace and others thought that it exonerated those who perpetrated the most heinous crimes under Apartheid against Black and Brown people.
And in 1787, the Free African Society was organized in Philadelphia by two men whose names would later be synonymous with the AME, the African Methodist Episcopal Church: Richard Allen and Absalom Jones. It was a Black Mutual aid society founded as a place for freedman to gather, to create space for economic and cultural development for the growing population of Freed Black men and women in Philadelphia. They fought against the idea of second class citizenship, and during the Yellow Fever epidemic of 1793 they saved hundreds of lives, Black and White, as they ministered the sick.
1989 is the year, and when you hear it will almost sound unbelievable, it was only then that after 62 years of racial caricatures, Colgate-Palmolive Co. redesigned packaging for its "Darkie" toothpaste sold in Asia. The logo for the toothpaste, previously a black face sambo character named "Darkie," was renamed "Darlie" and replaced with a silhouette. They've never been called on it.
And we remember two important moments in Native American history today. In 1833, a Cherokee commission went to Washington, DC to directly address the United States' Secretary of War. They expressed their unwillingness to negotiate with the US government about the removal of native people from land now "owned" by the United States. In later discussions, the Cherokee were offered 3 million dollars by President Jackson for all of the lands east of the Mississippi, save North Carolina. However, the Cherokee commission thought the gold mines on Cherokee land were worth way more than the President's offer. And, in 1854, 30 miners in Oregon attacked a peaceful Indian village on the Coquille River. Sixteen Indians were killed.
Iceland, a country with one of highest happiness quotients in the world, one of the most literate nations on the planet, with more artists per capita than anywhere in the world, became the first Western country to legalize therapeutic abortion today in 1935.
And we lost one of the Queens of the Harlem Renaissance, best known by many for her novel Their Eyes Were Watching God, was not just a writer and playwright, but also an anthropologist and folklorist, Zora Neale Hurston raised in Eatonville, Florida, the first Black incorporated town in America. She passed away on this day in Durham North Carolina in 1960.
Here's a great song and for us to think about on this January the 28th. In 1909, United States troops officially left Cuba with the exception of Guantanamo Bay Naval Base after being there since the Spanish–American War. Unofficially, they still held a great deal of control over the island. It's also the birthday of Cuban journalist, poet and theorist Jose Marti, born in 1853. To think about these two pieces of Cuban history, we hear Celia Cruz's "Guantanamera." One of Cuba's anthems.
Celia Cruz – Guantanamera
https://www.youtube.com/watch?v=Js0rKmv-0Iw
To continue your exploration of this day in history, take a look at some of our favorite sources: Charles H. Wright Museum: Today in Black History; African American Registry; BlackPast; NYTimes on this Day; EyewitnessToHistory.com; The Civil War Trust; Voices in Labor: Today in Labor History; Union Communication Services at The Worker Institute: Today in Labor History; BBC On This Day; The Holocaust History Project; PBS African American World; PBS; Today in Women's History; South African History Online; This Day In North American Indian History; Jewish Virtual Library; The People History; Wikipedia List of Historical Anniversaries; Yenoba; and This Day in Music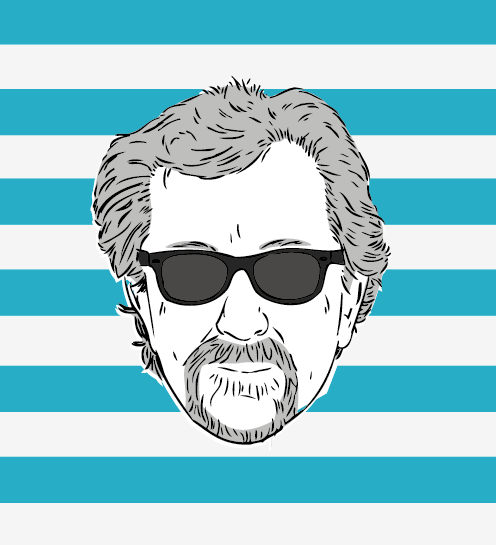 The Marc Steiner Show currently airs on The Real News Network. The show covers the topics that matter, engaging real voices, from Charm City to Cairo and beyond. Email us to share your comments with us.