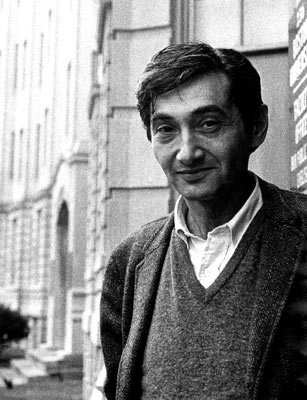 Podcast: Play in new window | Download
Subscribe: RSS
January 27, 2014 – Segment 1
Marc shares some of the events that happened on this day in history, including the liberation of the Auschwitz-Birkenau concentration camp, the launch of the 2011 Yemeni revolution, and the death of historian Howard Zinn.
EVENTS
1606 – Gunpowder Plot: The trial of Guy Fawkes and other conspirators begins, ending with their execution on January 31.
1785 – The University of Georgia is founded, the first public university in the United States.
1825 – The U.S. Congress approves Indian Territory (in what is present-day Oklahoma), clearing the way for forced relocation of the Eastern Indians on the "Trail of Tears".
1945 – World War II: The Red Army liberates the remained inmates of the Auschwitz-Birkenau concentration camp built by the Nazi Germans on the territory of Poland.
1950 – A 3¢ postage stamp is issued, honoring AFL founder Samuel Gompers
1952 – Ralph Ellison's powerful novel, Invisible Man, wins the National Book Award.
1961 – World renowned opera singer, Leontyne Price, makes her debut at the Metropolitan Opera House
1961, Frank Sinatra played a benefit show at Carnegie Hall in New York City for Martin Luther King.
1967 – The United States, United Kingdom, and Soviet Union sign the Outer Space Treaty in Washington, D.C., banning deployment of nuclear weapons in space, and limiting use of the Moon and other celestial bodies to peaceful purposes.
1969 – A group of Detroit African-American auto workers known as the Eldon Avenue Axle Plant Revolutionary Union Movement leads a wildcat strike against racism and bad working conditions.  They are critical of both automakers and the UAW, condemning the seniority system and grievance procedures as racist –
1973 – The Paris Peace Accords officially end the Vietnam War. Colonel William Nolde is killed in action becoming the conflict's last recorded American combat casualty.
1980 – Through cooperation between the U.S. and Canadian governments, six American diplomats secretly escape hostilities in Iran in the culmination of the Canadian Caper.
1984 – Pop singer Michael Jackson suffers second degree burns to his scalp during the filming of a Pepsi commercial in the Shrine Auditorium.
1996 – In a military coup Colonel Ibrahim Baré Maïnassara deposes the first democratically elected president of Niger, Mahamane Ousmane.
1996 – Germany first observes International Holocaust Remembrance Day.
1998, James Brown was charged with possession of marijuana and unlawful use of a firearm after police were called to his South Carolina home. Brown later claimed the drugs were used to help his 'eyesight.'
2011 – Arab Spring: The Yemeni Revolution begins as over 16,000 protestors demonstrate in Sana'a.
BIRTHS
1756 – Wolfgang Amadeus Mozart, Austrian composer (d. 1791)1832 – Lewis Carroll, English author (d. 1898)
1912 – Arne Næss, Norwegian philosopher (d. 2009) Norwegian philosopher who coined the term Deep Ecology and was an important intellectual and inspirational figure within the environmental movement of the late twentieth century 1918 – Elmore James, American singer-songwriter and guitarist (d. 1963)
1921 – Donna Reed, American actress (d. 1986)
1930 – Bobby Bland, American singer-songwriter (d. 2013)
1942 – Kate Wolf, American singer-songwriter and guitarist (d. 1986)
1964 – Bridget Fonda, American actress
DEATHS
1596 – Francis Drake, English captain and explorer (b. 1540)1940 – Isaak Babel, Russian journalist, playwright, and author (b. 1894)
1972 – Mahalia Jackson, American singer (b. 1911)
1993 – André the Giant, French wrestler and actor (b. 1946)
2004 – Jack Paar, American talk show host and author (b. 1918)
2009 – John Updike, American author (b. 1932)
2010 – J. D. Salinger, American author (b. 1919)
2010 – Howard Zinn, American historian, author, and activist (b. 1922)
2013 – Leroy "Sugarfoot" Bonner, American singer, guitarist, and producer (Ohio Players) (b. 1943)
Sources: The People History; Wikipedia List of Historical Anniversaries; This Day in Women's History; This Day in Jewish History; This Day in African History;History.com; History Orb; Yenoba; Phil Konstantin's North American Indian History; and This Day in Music