Podcast: Play in new window | Download
Subscribe: RSS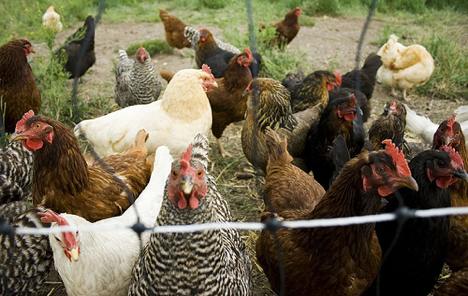 If you tuned in for On Delmarva last week, you heard Ted Wycall, Jake Day, and James Adkins take on the big questions facing farmers on Delmarva, our food systems, and how we can feed everyone at a low cost without harming the environment.  We enjoyed talking with them so much that we invited them back to continue the conversation!
Ted Wycall is the proprietor of Greenbranch Farm in Salisbury, MD
Jake Day is Town Planning Manager for the Eastern Shore Land Conservancy
James Adkins is an agricultural scientist and farmer, and a member of the Wicomico County Young Farmers
Then, we'll hear questions from Don Rush and other audience members who were present at our 2011 Annapolis Summit with Governor Martin O'Malley, House Speaker Michael Bush, and Senate President Mike Miller.
Finally, don't miss a report from On Delmarva correspondent Tom Horton, who went out onto the Chesapeake with soft-shell crabber David Laird.