Podcast: Play in new window | Download
Subscribe:
January 24, 2014 – Segment 1
Marc shares some of the events that happened on this day in history, including a slave uprising in Brazil, the shooting Fyodor Trepov, the Governor of Saint Petersburg, by the Russian revolutionary Vera Zasulich, and the shooting of Ozie Powell, a Scottsboro boy, the day after he is sentences to 75 years.
EVENTS
1835 – Slaves in Salvador da Bahia, Brazil, stage a revolt, which is instrumental in ending slavery there 50 years later.
1878 – The revolutionary Vera Zasulich shoots at Fyodor Trepov, the Governor of Saint Petersburg.
1908 – The first Boy Scout troop is organized in England by Robert Baden-Powell.1911 – Japanese anarchist Shūsui Kōtoku is hanged for treason in a case now considered a miscarriage of justice.1935 – Krueger's Cream Ale, the first canned beer, goes on sale in Richmond, Va. Pabst was the second brewer in the same year to sell beer in cans, which came with opening instructions and the suggestion: "cool before serving" –
1936 – Sheriff shoots Ozie Powell, a Scottsboro boy, the day after he is sentences to 75 years
1978 – Soviet satellite Cosmos 954, with a nuclear reactor on board, burns up in Earth's atmosphere, scattering radioactive debris over Canada's Northwest Territories. Only 1% is recovered.1993 – Turkish journalist and writer Uğur Mumcu is assassinated by a car bomb in Ankara.1996 – Polish Prime Minister Józef Oleksy resigns amid charges that he spied for Moscow.2003 – The United States Department of Homeland Security officially begins operation.2011 – At least 35 died and 180 injured in a bombing at Moscow's Domodedovo airport.
BIRTHS
1918 – Oral Roberts, American evangelist, founded Oral Roberts University and Oral Roberts Evangelistic Association (d. 2009)1874 -Arthur Schomburg, historian1943 – Sharon Tate, American actress (d. 1969)1947 – Warren Zevon, American singer-songwriter (Hindu Love Gods and lyme and cybelle) (d. 2003)1949 – John Belushi, American actor (d. 1982)
1949 – Aaron Neville, singer
1958 – Jools Holland, English singer-songwriter and pianist (Squeeze and Jools Holland's Rhythm and Blues Orchestra)
DEATHS
41 – Caligula, Roman emperor (b. 12)1965 – Winston Churchill, English army officer and politician, Prime Minister of the United Kingdom, Nobel Prize laureate (b. 1874)1971 – Bill W., American co-founder of Alcoholics Anonymous (b. 1895)1983 – George Cukor, American director (b. 1899)1885 – Martin Delaney, Abolitionist, black nationalist and politician
1986 – L. Ron Hubbard, American religious leader and author, founded the Church of Scientology (b. 1911)
1989 – Ted Bundy, American serial killer (b. 1946)
1993 – Thurgood Marshall, American jurist, 32nd United States Solicitor General, First Black Supreme Court Justice (b. 1908)
2006 – Chris Penn, American actor (b. 1965)
Sources: The People History; Wikipedia List of Historical Anniversaries; This Day in Women's History; This Day in Jewish History; This Day in African History;History.com; History Orb; Yenoba; Phil Konstantin's North American Indian History; and This Day in Music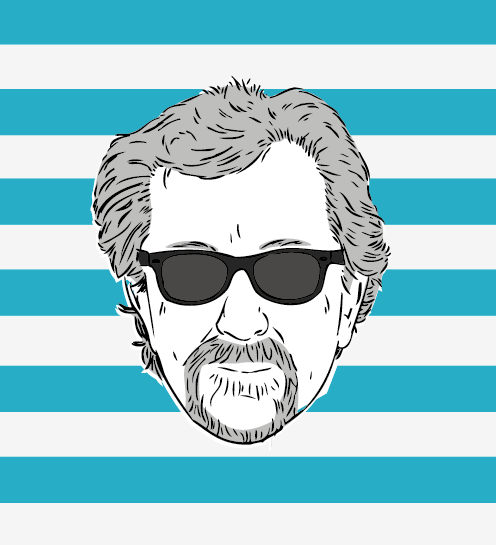 The Marc Steiner Show currently airs on The Real News Network. The show covers the topics that matter, engaging real voices, from Charm City to Cairo and beyond. Email us to share your comments with us.