Podcast: Play in new window | Download
Subscribe: RSS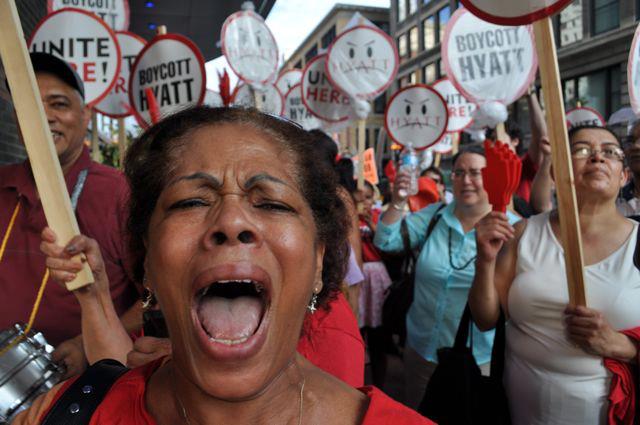 Members of UNITE HERE! and workers from Baltimore's Hyatt Regency Hotel join us to talk about a case currently being heard by the National Labor Relations Board, in which NLRB lawyers say the hotel discriminated against workers involved in unionizing efforts. Guests include:
Tracy Lingo, an organizer with Unite Here! Local 7 in Baltimore;
Regena Davis, an on-call banquet server; and

Luke Walsh-Mellet, a convention services worker.