Podcast: Play in new window | Download
Subscribe: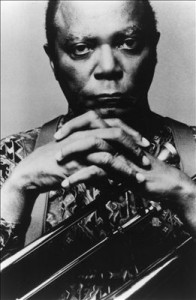 January 22, 2015 – Segment 1
Marc shares some of the events that happened on this day in history including the anniversary of the Roe v. Wade decision, the life of 19th century African American entrepreneur Barney Lancelot Ford, and the Anglo-Zulu war which began on this day in 1879.
This day in history transcript included below.
Sam Cooke – A Change Is Gonna Come
https://www.youtube.com/watch?v=nEM4VlnGNXU
That was of course "A Change Is Gonna Come" by Sam Cooke, The King of Soul. He was born today in 1931 in Clarksdale, Mississippi. He started as a singer at the age of 9 with The Singing Children, a group of his siblings, and eventually became the lead singer of the Highway QC's and later the Soul Stirrers. Cooke began his solo career and started his own record label SAR Records. He was one of the greatest singers and songwriters of his time, became a pioneering Black business man and we remember him today on his birthday.
Two wars launched today that would begin to change the course of history:
In 1879, the Anglo-Zulu War began, when the British precipitated the war by claiming that the Zulus had crossed some imaginary boundary. So ensued the Battle of Isandlwana where Zulu troops decisively defeated British troops. From the Anglo-Zulu War came the beginning of European domination of South Africa.
And the 1905 Revolution exploded in Russia in Bloody Sunday in Saint Petersburg today. From these roots sprang the Bolshevik Party, who would overthrow the Czar in 1917 and create the Soviet Union.
It was only 68 years ago today in 1947 that KTLA, the first commercial television station west of the Mississippi River, began operation in Hollywood California. It was only the 7th television station in the whole United States
The decisions in Roe v. Wade and Doe v. Bolton were delivered on this day in 1973 by The Supreme Court of the United States. This effectively legalized elective abortion in all 50 states after decades of thousands of women losing their lives to back alley abortions. Women now had the right to choose for themselves, but that battle over women's right to choice continues with ferocity to this day.
Today in 1822, a man was born with an unusual sojourn, though some may say a stereotypical American sojourn: Barney Lancelot Ford was born into slavery, and taught to read and write by his mother, who worked on a Mississippi paddle boat. He escaped with the help of the Underground Railroad to Chicago, where he married. Ford wanted to make it west to the Gold Rush, but being Black and free he and his wife decided it was safer to travel by boat around the Cape of Good Horn. However, they got waylaid in Nicaragua, and he opened the very successful United States Hotel and Restaurant there in Nicaragua. It was destroyed in an American inspired civil war, so he fled back to Chicago and then moved to Colorado, once again opening hotels that became famous and the People's Restaurant that still exists today. He continued to battle for rights for African Americans, and he opposed Colorado becoming a state in 1865 because Blacks would not be able to vote. Still, he fought for the 15th amendment, and when it was passed he went to DC to fight for statehood. By that time in 1870, he was one of the wealthiest men in all of Colorado.
Here's a great song and for us to think about on this January the 22nd. Today is the birthday of an important trombonist in music history. He was born in 1924 in Indianapolis. At the age of 9, he learned how to play the piano, and decided to become a trombonist by age 14. His playing was highly influential in the jazz world, and he is remembered as someone who embraced bebop music before any other trombonists did. Trombonist Steve Turre once said:
"[He] did for the trombone what Charlie Parker did for the saxophone. And all of us that are playing today wouldn't be playing the way we're playing if it wasn't for what he did. And not only, of course, is he the master of the trombone—the definitive master of this century—but, as a composer and arranger, he is in the top shelf as well"
We're talking about the great James Louis "J. J." Johnson, and here is the J.J. Johnson Sextet performing "Really Livin'" in 1959.
J.J. Johnson Sextet – "Really Livin'"
https://www.youtube.com/watch?v=6uVtkK5wWrc&list=PLC37BEC3BA9CD6F92
To continue your exploration of this day in history, take a look at some of our favorite sources: Charles H. Wright Museum: Today in Black History; African American Registry; BlackPast; NYTimes on this Day; EyewitnessToHistory.com; The Civil War Trust; Voices in Labor: Today in Labor History; Union Communication Services at The Worker Institute: Today in Labor History; BBC On This Day; The Holocaust History Project; PBS African American World; PBS; Today in Women's History; South African History Online; This Day In North American Indian History; Jewish Virtual Library; The People History; Wikipedia List of Historical Anniversaries; Yenoba; and This Day in Music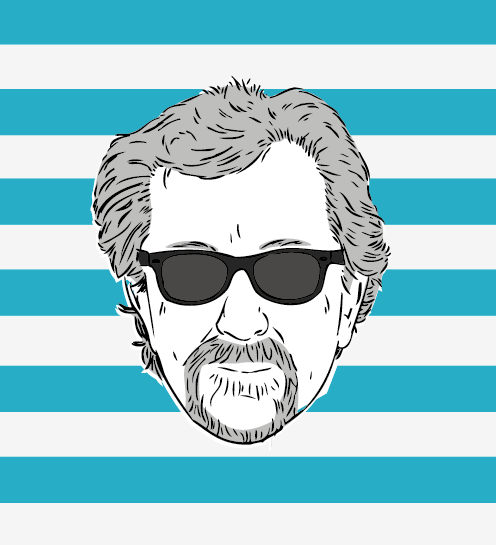 The Marc Steiner Show currently airs on The Real News Network. The show covers the topics that matter, engaging real voices, from Charm City to Cairo and beyond. Email us to share your comments with us.