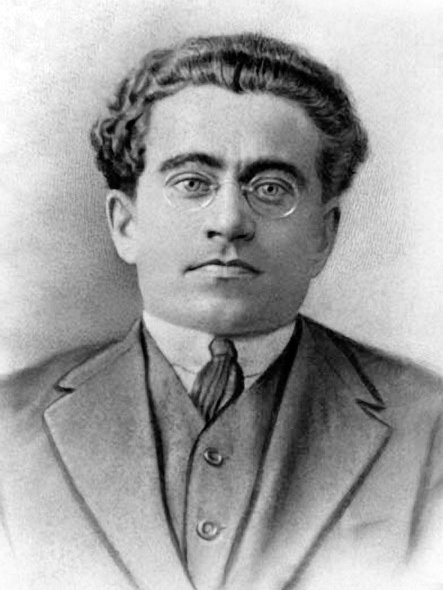 Podcast: Play in new window | Download
Subscribe: RSS
January 22, 2014 – Segment 1
Marc shares some of the events that happened on this day in history, including the creation of the Central Intelligence Group, the forerunner of the Central Intelligence Agency, Israel's withdrawal from the Sinai Peninsula, David Bowie coming out as bisexual, and the births of Nat Turner, Antonio Gramsci, and Sam Cooke.
BIRTHS
1879 – Anglo-Zulu War: Battle of Isandlwana – Zulu troops defeat British troops.
1879 – Anglo-Zulu War: Battle of Rorke's Drift – 139 British soldiers successfully defend their garrison against an onslaught by three to four thousand Zulu warriors.
1890 – The United Mine Workers of America is founded in Columbus, Ohio.
1905 – Bloody Sunday in St. Petersburg, beginning of the 1905 revolution.
1917 – World War I: President Woodrow Wilson of the still-neutral United States calls for "peace without victory" in Europe.
1932 – Five hundred New York City tenants battle police to prevent evictions
1946 – Creation of the Central Intelligence Group, forerunner of the Central Intelligence Agency.
1947 – KTLA, the first commercial television station west of the Mississippi River, begins operation in Hollywood, California.
1949 – James Robert Gladden becomes first African American certified in orthopedic surgery.
1957 – Israel withdraws from the Sinai Peninsula.
1959 – Alone with an acoustic guitar and tape recorder in his New York City apartment Buddy Holly made his last recordings, including 'Peggy Sue Got Married', 'Crying, Waiting, Hoping', 'That's What They Say', 'What To Do', 'Learning The Game' and 'That Makes It Tough'. The recordings would be overdubbed posthumously and were later released by Coral Records.
1966, The Beach Boys went into the studio to record 'Wouldn't It Be Nice', which would be the opening track on their forthcoming album 'Pet Sounds.'
1969 – A gunman attempts to assassinate Soviet leader Leonid Brezhnev.
1972, David Bowie 'came out' as bisexual during an interview in the British music weekly Melody Maker.
1973 – The Supreme Court of the United States delivers its decision in Roe v. Wade, legalizing elective abortion in all fifty states.
1984 – The Apple Macintosh, the first consumer computer to popularize the computer mouse and the graphical user interface, is introduced during Super Bowl XVIII with its famous "1984" television commercial.
1987 – Pennsylvania politician R. Budd Dwyer shoots and kills himself during a televised press conference, leading to debates on boundaries in journalism.
1995 – Israeli-Palestinian conflict: Beit Lid massacre – In central Israel, near Netanya, two suicide bombers from the Gaza Strip blow themselves up at a military transit point killing 19 Israelis.
1999 – Australian missionary Graham Staines and his two sons are burned alive by radical Hindus while sleeping in their car in Eastern India.
2002 – Kmart becomes the largest retailer in United States history to file for Chapter 11 bankruptcy protection.
2006 – Evo Morales is inaugurated as President of Bolivia, becoming the country's first indigenous president.
2007 – At least 88 people are killed when two car bombs explode in the Bab Al-Sharqi market in central Baghdad, Iraq.
BIRTHS
1552 – Sir Walter Raleigh, English aristocrat, writer, poet, soldier, courtier, spy and explorer (d. 1618)
1561 – Francis Bacon, English philosopher (d. 1626)
1788 – Lord Byron, English poet (d. 1824)
1800 – Nat Turner
1875 – D. W. Griffith, American director (d. 1948)
1891 – Antonio Gramsci, Italian philosopher and politician (d. 1937)
1920 – Irving Kristol, American columnist, author and academic, founded The National Interest (d. 2009)
1931 – Sam Cooke, American singer-songwriter (The Soul Stirrers and The Highway Q.C.'s) (d. 1964)
1946 –Malcolm Mclaren, manager of the Sex Pistols and solo artist, (1983 UK No.3 single 'Double Dutch'). Died aged 64 from cancer on 8th April 2010.
1948 – George Foreman, two-time heavyweight boxing champion, was born in Marshall, TX. In a 1973 Kingston, Jamaica bout, he defeated Joe Frazier to receive the heavyweight championship. Foreman kept the title for 22 months until losing it to Muhammad Ali.
1953 – Jim Jarmusch, American director and screenwriter
1965 – DJ Jazzy Jeff, American DJ, producer, and actor (DJ Jazzy Jeff & The Fresh Prince)
DEATHS
1901 – Queen Victoria of the United Kingdom (b. 1819)
1973 – Lyndon B. Johnson, American politician, 36th President of the United States (b. 1908)
1989 – Clarence Willi Norris, last surviving member of the Scottsboro Boys, died at age 76 whiel a patient at the Bronx Community Hospital. Norris was one of nine African American teenagers accused of the 1931 rape of two white prostitutes in Alabama. The case was tried several times between 1931 and 1937 ending only after one woman recanted her charge. Norris spent 15 years in prison before being paroled. Once freed, Norris left Alabama for New York. He was pardoned by the state of Alabama in 1976 after the state parole board determined his innocence.
1993 – Kōbō Abe, Japanese playwright and photographer (b. 1924)
1995 – Rose Kennedy, American philanthropist (b. 1890) 2008 – Heath Ledger, Australian actor and director (b. 1979)