Podcast: Play in new window | Download
Subscribe:
January 20, 2015 – Segment 1
Marc talks about what happened on this day in history, January 20th, including the inauguration of President John F. Kennedy, the founding of the National Negro Network, and the birthday of Lead Belly.
Transcript of this day in history will be available below soon.
This is Marc Steiner, and today is January the 20th.
"And so, my fellow Americans: ask not what your country can do for you — ask what you can do for your country.

My fellow citizens of the world: ask not what America will do for you, but what together we can do for the freedom of man."
Today in 1961, John F. Kennedy was sworn in as the 35th President of the United States. This occasion was historic also because Robert Frost became the first poet to read in the program of a presidential inauguration. He was invited by the President by telegraph, and his response was:
"IF YOU CAN BEAR AT YOUR AGE THE HONOR OF BEING MADE PRESIDENT OF THE UNITED STATES, I OUGHT TO BE ABLE AT MY AGE TO BEAR THE HONOR OF TAKING SOME PART IN YOUR INAUGURATION. I MAY NOT BE EQUAL TO IT BUT I CAN ACCEPT IT FOR MY CAUSE—THE ARTS, POETRY, NOW FOR THE FIRST TIME TAKEN INTO THE AFFAIRS OF STATESMEN."
Frost had intended to read a poem he had written specifically for the occasion entitled "Dedication," but as he was having trouble reading the poem with which he was not terribly familiar, he chose to recite "The Gift Outright" from memory.
Another important institution was founded today in 1920: The American Civil Liberties Union, or ACLU. For the last 95 years, the ACLU has been at the heart of protecting our civil rights, our freedom of speech, defending even those it opposes — like the Nazis right to march — but always using the Constitution to fight for voting rights, racial justice, reproductive freedom, freedom of religion, and our right to privacy. Happy Birthday, ACLU!
Before BET , there was the National Negro Network. It was founded in 1954 by pioneering African American Chicago advertiser W. Leonard Evans, Jr. with 45 affiliate member stations. The first Black-owned radio network in the nation hosted the greats, like Cab Calloway and his series It's A Mystery Man; Ruby Dee and Juanita Hall in As The Twig Is Bent; and the running soap opera, The Story of Ruby Valentine. The National Negro Network's lead producers were Cab Calloway and Ethel Waters. It played classical concerts from Black universities and supported the work of local DJs from around the country. Despite its initial success, the explosion of TV left it without much capital, so it closed its doors only one year after its formation. Still, it is a pioneering creative business effort to be remembered.
And in 2005, the Ivey Delph Apartments were listed on the National Register of Historic Places. The 6-story building was the first large, project housing scheme for African Americans in New York City backed by a Federal Housing Administration mortgage commitment. The building was named after Dr. Walter Ivey Delph, who was a Harlem doctor and real estate investor. Delph believed in livable spaces for the least fortunate, and believed there was a correlation between housing health and happiness. The Ivey Delph Apartments were designed by Black architect Vertner Tandy, who began his studies in architecture at the Tuskegee Institute and then transferred to Cornell. Tandy was the first Black architect to be licensed in the state of New York. And we need more Delphi's for America
On this day two pioneering Black Americans received Presidential Medals of Honor. In 1967, the great long-standing leader of the NAACP, Roy Wilkins, received a Presidential Medal of Honor.
And two years later in 1969, author Ralph Waldo Ellison received the Presidential Medal of Honor. His stunning novel Invisible Man is one of the greatest classics of American literature, and it won the National Book Award in 1953.
It was an era when Black folks began getting national and official recognition because of the civil rights movement and black power movement that forced America to open its eyes to the power and beauty of Black America, which was too long oppressed and ignored.
Here's a great song and for us to think about on this January the 20th. It's by an artist whose birthday we celebrate today. He was born in Mooringsport, Louisiana, and we know him for his mastery of the twelve-string guitar, but he also played piano, mandolin, harmonica, violin and the Cajun accordion called a windjammer. Do you know who I'm talking about? That's right … Huddie William Ledbetter, who we know as Lead Belly. Here's his song "House of the Rising Sun." Happy Birthday!
Lead Belly – House of the Rising Sun

To continue your exploration of this day in history, take a look at some of our favorite sources: Charles H. Wright Museum: Today in Black History; African American Registry; BlackPast; NYTimes on this Day; EyewitnessToHistory.com; The Civil War Trust; Voices in Labor: Today in Labor History; Union Communication Services at The Worker Institute: Today in Labor History; BBC On This Day; The Holocaust History Project; PBS African American World; PBS; Today in Women's History; South African History Online; This Day In North American Indian History; Jewish Virtual Library; The People History; Wikipedia List of Historical Anniversaries; Yenoba; and This Day in Music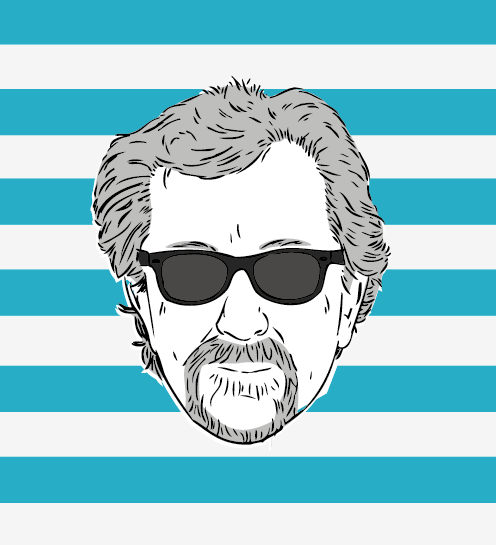 The Marc Steiner Show currently airs on The Real News Network. The show covers the topics that matter, engaging real voices, from Charm City to Cairo and beyond. Email us to share your comments with us.