Podcast: Play in new window | Download
Subscribe:
January 20, 2014 – Segment 1
Marc explores some of the events that happened today in history, including the birth of Leadbelly, the foundation of the American Civil Liberties Union, the 1954 establishment of the National Negro Network, and the death of Etta James.
EVENTS
250 – Emperor Decius begins a widespread persecution of Christians in Rome. Pope Fabian is martyred.
1841 – Hong Kong Island is occupied by the British.
1870 – Hiram Rhodes Revels elected senator (from Mississippi), becoming the first Black US Senator in the US
1920 – The American Civil Liberties Union is founded.
1934 – The Nazis adopt the "Act on the Regulation of National Labor," replacing independently negotiated collective agreements.  The act read, in part, "The leader of the plant makes the decisions for the employees and laborers in all matters concerning the enterprise… He is responsible for the well-being of the employees and laborers.  [They] owe him faithfulness."
1941 – A German officer is murdered in Bucharest, Romania, sparking a rebellion and pogrom by the Iron Guard, killing 125 Jews and 30 soldiers.
1942 – World War II: At the Wannsee Conference held in the Berlin suburb of Wannsee, senior Nazi German officials discuss the implementation of the "Final Solution to the Jewish Question".
1954 – The National Negro Network is established with 40 charter member radio stations.
1969 – East Pakistani police kill student activist Amanullah Asaduzzaman. The resulting outrage is in part responsible for the Bangladesh Liberation War.
1972 – Pakistan launched its Nuclear weapons program few weeks after its defeat in Bangladesh Liberation War and Indo-Pakistani War of 1971.
1981 – Twenty minutes after Ronald Reagan is inaugurated, at age 69 the oldest man ever to be inaugurated as U.S. President, Iran releases 52 American hostages.
1982, Stiff Little Fingers played the first night of an 11-date tour at The Tower in Hull, promoting their new 4-track EP. The press ads said, 'Pay no more than £1.10, more cuts than Maggie Thatcher.'
1986 – Martin Luther King, Jr. Day is celebrated as a federal holiday for the first time.
1986 – Bruce Springsteen's "My Hometown," a eulogy for dying industrial cities, is the country's most listened-to song. The lyrics, in part: "Now Main Street's whitewashed windows and vacant stores / Seems like there ain't nobody wants to come down here no more / They're closing down the textile mill across the railroad tracks / Foreman says these jobs are going boys and they ain't coming back to your hometown / Your hometown / Your hometown / Your hometown…" –
1991 – Sudan's government imposes Islamic law nationwide, worsening the civil war between the country's Muslim north and Christian south.
1993 – Maya Angelou speaks at Presidential Inauguration"ON THE PULSE OF MORNING" by Maya Angelou delivered at the Presidential Inaguaration Ceremony.
2001 – Philippine president Joseph Estrada is ousted in a nonviolent 4-day revolution, and is succeeded by Gloria Macapagal-Arroyo.
BIRTHS
1889, Born on this day, Leadbelly, (Huddi William Ledbetter), Blues musician, who wrote 'Goodnight Irene', 'The Rock Island Line', and 'The Midnight Special'. He was once jailed for shooting a man dead during an argument over a woman. Leadbelly died on 6th December 1949.
1896 – George Burns, American comedian (d. 1996)
1918 – Juan García Esquivel, Mexican pianist, composer, and bandleader (d. 2002)
1920 – Federico Fellini, Italian director (d. 1993)
1926 – David Tudor, American pianist and composer (d. 1996)  1930 – Buzz Aldrin, American pilot and astronaut
1936 – Congresswoman, Barbara Jordan
1942, Born on this day, Billy Powell, vocals, The O'Jays, (1973 US No.1 & UK No.9 single 'Love Train'). Powell died on 26th May 1982.
1946 – David Lynch, American director
DEATHS
1965 – Alan Freed, American radio host (b. 1922)
1997 – On this day in 1997, former major league outfielder Curt Flood, who challenged baseball's reserve system and made possible today's megasalaries, dies at age 59.

2012 – Etta James, American singer (b. 1938)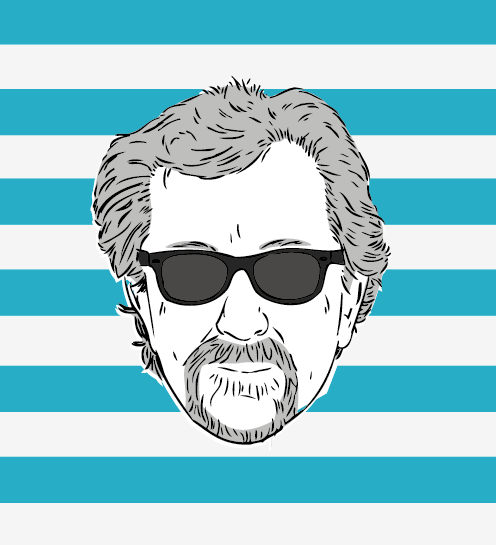 The Marc Steiner Show currently airs on The Real News Network. The show covers the topics that matter, engaging real voices, from Charm City to Cairo and beyond. Email us to share your comments with us.