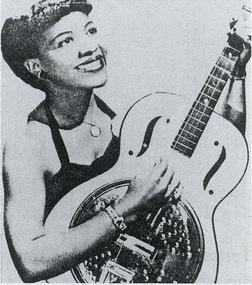 Podcast: Play in new window | Download
Subscribe: RSS
January 16, 2014 – Segment 1
Marc shares some of what happened on this day in history, including the day the first grammar of the Spanish language was presented to Queen Isabella I, the day Virginia enacted the Statute for Religious Freedom, and the day Bea Booze's "See See Rider" went #1 on what would become the R&B Chart.
Today is:
Flag Day or Magen David Day (Israel)
Teachers' Day (Thailand)
On this day in history:
27 BC – Gaius Julius Caesar Octavianus is granted the title Augustus by the Roman Senate, marking the beginning of the Roman Empire.
378 – General Siyaj K'ak' conquers Tikal, enlarging the domain of King Spearthrower Owl of Teotihuacán.
550 – Gothic War: The Ostrogoths, under King Totila, conquer Rome after a long siege, by bribing the Isaurian garrison.
929 – Emir Abd-ar-Rahman III established the Caliphate of Córdoba.
1120 – The Council of Nablus is held, establishing the earliest surviving written laws of the Crusader Kingdom of Jerusalem.
1492 – The first grammar of the Spanish language is presented to Queen Isabella I.
1547 – Ivan IV of Russia aka Ivan the Terrible becomes Czar of Russia.
1572 – Thomas Howard, 4th Duke of Norfolk is tried for treason for his part in the Ridolfi plot to restore Catholicism in England.
1581 – The English Parliament outlaws Roman Catholicism.
1605 – The first edition of El ingenioso hidalgo Don Quijote de la Mancha (Book One of Don Quixote) by Miguel de Cervantes is published in Madrid, Spain.
1776 – The Continental Congress approved President George Washington's request to enlist Black soldiers in the Revolutionary War
1786 – Virginia enacted the Statute for Religious Freedom authored by Thomas Jefferson.
1831: Mushulatubbe ("Determined to Kill") says he will step down as Chief when the removal of the CHOCTAWs to Indian Territory begins. He recommends that Peter Pitchlynn replace him as Chief of the Northeastern District.
1854: Citizens from Yreka, California, confront SHASTA Indians over stolen cattle. Four whites are killed. This helps to rekindle the Rogue River War.
1862 – Hartley Colliery Disaster: 204 men and boys killed in a mining disaster, prompted a change in UK law which henceforth required all collieries to have at least two independent means of escape.
1883 – The United States Civil Service Commission was established as the Pendleton Act went into effect
1871 – Jefferson Franklin Long (Georgia) took the oath of office as the second Black Congressman
1900 – The United States Senate accepts the Anglo-German treaty of 1899 in which the United Kingdom renounces its claims to the Samoan islands.
1909 – Ernest Shackleton's expedition finds the magnetic South Pole.
1919 – Temperance movement: The United States ratifies the Eighteenth Amendment to the United States Constitution, authorizing Prohibition in the United States one year after ratification.
1920 – The League of Nations holds its first council meeting in Paris, France.
1920 – The Zeta Phi Beta Sorority was founded at Howard University
1920 – Thousands of Palmer Raids detainees win right to meet with lawyers and attorney representation at deportation hearings. "Palmer" was Alexander Mitchell Palmer, U.S. attorney general under Woodrow Wilson. Palmer believed Communism was "eating its way into the homes of the American workman," and Socialists were causing most of the country's social problems
1941 – The War Department announced the formation of the first Army Air Corps Squadron for Black cadets on this date  in 1941.  The cadets were stationed in Tuskegee, AL.
1943 : "See See Rider" hits #1 on Billboard's "Harlem Hit Parade" – the chart that would become the Billboard R&B chart. Wee Bea Booze is the jazz singer that made it #1 and many experts consider this version to be the definitive version of the song.
1945 : Following a number of defeats and allied forces approaching Berlin, Adolf Hitler with his companion, Eva Braun takes to his underground bunker, where he remains for 105 days until he commits suicide
1956 – Islam is now the official Egyptian state religion, by order of Egyptian government.
1956 – President Gamal Abdel Nasser of Egypt vows to reconquer Palestine.
1958 : A grasshopper plague causes serious damage across the state of Colorado and Neighboring states. This particular plague damaged farmer's crops, annoyed tourists, and cost millions of dollars
1962 – President John F. Kennedy signs Executive Order 10988, guaranteeing federal workers the right to join unions and bargain collectively
1966 – Nigerian Army chief, General Johnson Aguiyi-Ironsi, briefly takes power in a military coup. Over 50 government officials are killed, including the existing prime minister Sir Abubakar Tafawa Balewa. Although it is was claimed to be an attempt to rid the government of corruption, most of those killed were Hausa Moslems from the north of Nigeria, whereas the new "government" is mostly Ibo from Eastern Nigeria.
1967 – Lucius D. Amerson was sworn in as Sheriff of Macon County, AL, on this date in 1967.  Amerson became the first Black sheriff in the South since Reconstruction.
1970: Private Muammar Kadhaffi, promoted to Colonel, becomes premier of Libya.
1975: Angola achieves independence from Portugal.
1975 – Muhammad Ali, three-time World Heavyweight Boxing Champion, was named as the Associated Press (AP) 1974 "Athlete of the Year" on this date
1976 – The National Aeronautics and Space Administration (NASA) named three Black astronauts (Dr. Ronald E. McNair, Major Frederick D. Gregory, and Major Guion S. Bluford) to the Space Shuttle program on this date
1979 : The Shah of Iran Mohammad Reza Shah Pahlavi, the leader of Iran since 1941, is forced to flee the country when his army mutiny and violent demonstrations in the streets against his rule .
1986 – Martin Luther King, Jr.'s bust was unveiled in the Great Rotunda of the U.S. Capitol on this date
1991 : After midnight of this date, war was to be declared in the Persian Gulf if Iraq did not pull out of Kuwait. Since Iraq did not pull out voluntarily, the Pentagon had begun acting on its preparations to begin an offensive attack on the Iraqi army. By evening of this day, Operation Desert Storm had begun.
1992 – El Salvador officials and rebel leaders sign the Chapultepec Peace Accords in Mexico City, Mexico ending the 12-year Salvadoran Civil War that claimed at least 75,000 lives.
2001 – Former UAW President Leonard Woodcock dies in Ann Arbor, Mich., at age 89. He had succeeded Walter Reuther and led the union from 1970 to 1977
2002 – The UN Security Council unanimously establishes an arms embargo and the freezing of assets of Osama bin Laden, al-Qaeda, and the remaining members of the Taliban.
2006 – Ellen Johnson Sirleaf is sworn in as Liberia's new president. She becomes Africa's first female elected head of state.
2007 – Barack Obama announced his Presidential Exploratory Committee on this date in 2007.
2009 : Bank Of America the largest in the U.S. will receive $20bn in fresh US government aid and $118bn worth of guarantees against bad assets. This is in addition to the $25bn in capital injections from the Troubled Assets Relief Programme, known as Tarp Bank of America has already received.
2013 : A suicide attack in northern Iraq killed at least ten people and injured another ninety people outside an office of the Kurdish Democratric Party.
Born on this day in history:
1855 – Eleanor Marx Aveling (16 January 1855 – 31 March 1898), also known as Jenny Julia Eleanor "Tussy" Marx , was the English-born youngest daughter of Karl Marx. She was herself a socialist activist, who sometimes worked as a literary translator.
1882 – Margaret Wilson (January 16, 1882 – October 6, 1973) was an American novelist. She was awarded the 1924 Pulitzer Prize for The Able McLaughlins.
1894 – Irving Mills (born Isadore Minsky January 16, 1894 – April 21, 1985) was a jazz music publisher and musician, also known by the name of "Joe Primrose." Mills died in 1985 in Palm Springs, California and is interned at Mount Sinai Memorial Park Cemetery.
1897 – Carlos Pellicer Cámara (January 16, 1897 – February 16, 1977), born in Villahermosa, Tabasco, was part of the first wave of modernist Mexican poets and was heavily active in the promotion of Mexican art and literature. An enthusiastic traveller, his work is filled with beautiful depictions of nature, and a certain sexual energy that is shared with his contemporary, Octavio Paz.
1901 – Fulgencio Batista, Cuban army officer and politician, 9th President of Cuba (d. 1973)
1923 – Gene Feist, American playwright and director, co-founded the Roundabout Theatre Company
1928 – William Kennedy, American journalist and author
1933 – Susan Sontag, American author (d. 2004) Sontag was active in writing and speaking about, or travelling to, areas of conflict, including during the Vietnam War and the Siege of Sarajevo. She wrote extensively about photography, culture and media, AIDS and illness, human rights, and communism and leftist ideology. Her often provocative essays and speeches sometimes drew criticism. The New York Review of Books called her "one of the most influential critics of her generation."
1942 – Barbara Lynn, US singer (You'll Lose a Good Thing),
1942 – Bill Francis Mobile Al, rocker (Dr Hook)
1944 – Jim Stafford, Eloise Fla, singer (Spiders & Snakes, My Girl Bill)
1944 – Ronnie Milsap, Robbinsville NC, country singer (Legend in My Time)
1962 – Maxine Jones, Paterson, New Jersey, American R&B singer (En Vogue)
On this day in history, we lost:
378 – Chak Tok Ich'aak I, Mayan king
1901 – Hiram Rhodes Revels, the first Black U.S. Senator (Mississippi), died at age 73 in Aberdeen, MS
1979 – Aaliyah, most well know for being a famous pop and R&B singer, actress, and model in the 1990s. Some of her most recognized songs are "Try Again" and "One in a Million" and she appeared in movies such as Romeo Must Die and Queen of the Damned. Aaliyah died in August of 2001 in a plane crash leaving the Bahamas.
1985 – Robert Stuart Fitzgerald (12 October 1910 – 16 January 1985) was a poet, critic and translator whose renderings of the Greek classics "became standard works for a generation of scholars and students."[1] He was best known as a translator of ancient Greek and Latin. In addition, he also composed several books of his own poetry.
1997 – Charlie Alfred Galbraith, jazz trombonist, dies at 76
1998 – David "Junior" Kimbrough, blues musician, dies at 67
2000 – Will "Dub" Jones, American singer (The Coasters and The Cadets) (b. 1928)
2001 – Congolese President Laurent-Désiré Kabila is assassinated by one of his own bodyguards.
2012 – Jimmy Castor, American pop and funk musician, died of heart failure at 71.
Sources: The People History; Wikipedia List of Historical Anniversaries; This Day in Women's History; This Day in Jewish History; This Day in African History;History.com; History Orb; Yenoba; Phil Konstantin's North American Indian History; and This Day in Music