Podcast: Play in new window | Download
Subscribe:
January 14, 2015 – Segment 1
Marc shares some of the events that happened on this day in history, including the incendiary inaugural speech of  former Alabama Governor George C. Wallace,  the ousting of former Tunisian president Zine El Abdine Ben Ali, and the premieres' of two of Americas most beloved TV comedies, Sanford and Sun and The Simpsons. 
Transcript of This Day in History included below.
George C. Wallace Inaugural Address, 1963
"Let us rise to the call of freedom loving blood that is in us and send our answer to he tyranny that clanks its chains upon the South. In the name of the greatest people that have ever trod this earth, I draw the line in the dust and toss the gauntlet before the feet of tyranny . . . and I say . . . segregation today . . .segregation tomorrow . . . segregation forever."
In 1963, George C. Wallace was sworn in as governor of Alabama. That line — "segregation now, segregation tomorrow, segregation forever" — became the rallying cry for those opposed to integration and the Civil Rights Movement. Later in life, Wallace apologized for his racism and for promoting policies of segregation.
And two iconic television programs debuted on this day.
Clip – Sanford and Son, The Simpsons
The first clip you heard from was Sanford and Son, which debuted today on NBC in 1972. The show ran for 6 seasons and was nominated for 4 Emmy Awards. Actor and comedian Redd Fox earned a Golden Globe award for Best TV Actor in a Musical/Comedy for his performance on the show.
That last clip was of course from the Simpsons, where you heard the voice of Homer Simpson and his daughter Lisa. In 1990, The Simpsons premiered on FOX TV.
A Brooklyn trolley strike began today in 1895. Martial law was declared and members of the Knights of Labor battled militiamen in the streets. In an account of that time:
"[the stockholders] had found a means of reaping and taking to themselves large and very exceptional profits, and at the same time avoiding and evading certain responsibilities to the laws of this State."
In 1941, there was a call for a March on Washington by A.Phillip Randolph, president of the Brotherhood of Sleeping Car Porters, and political activist Bayard Rustin, to demand racial intergration of the military and equal access defense-industry jobs. America and President Franklin D Roosevelt's administration were gearing up for war.  In late 1940, after Randolph, Rustin and leaders of the NAACP and the Urban League visited President Roosevelt, the White House issued a statement that said,
"The policy of the War Department is not to intermingle colored and white enlisted personnel in the same regimental organizations."
And the president of the North American Aviation Co., that year, was quoted as saying
"While we are in complete sympathy with the Negro it is against company policy to employ them as aircraft workers or mechanics…regardless of their training…There will be some jobs as janitors for Negroes."
On the eve of the March, President Roosevelt panicked and issued Executive Order 8802 that established a Fair Practices Commission that promised equal pay for Black troops and desegregation of war industries. The March on Washington Movement was called off and the 100,000 person march.
And in 2011, the reality and the spirit of the Arab Spring came into bloom. It is the day when Zine El Abidine Ben Ali, former president of Tunisia fled to Saudi Arabia after a series of street demonstrations against his regime and corrupt policies, asking for freedom.  The Tunisian Revolution, which led to the most democratic reforms in the Arab world of revolt was the prelude to the Arab Spring.
And we lost two important people on this day:
In 1887, Abby Kelly Foster passed away. She was a radical American abolitionist, who not only opposed slavery, but made it clear she was unequivocally for absolute equality and equal rights for Americans of African descent. She appeared on stage with formerly enslaved freedom fighters for which she was roundly condemned by more conservative abolitionists. She was a leader for women rights early on, mentoring Susan B Anthony and many women. She said these words, which tore apart the abolitionist movement, to a convention:
"I rejoice to be identified with the despised people of color. If they are to be despised, so ought their advocates to be"
And in 1898, Charles Luwidge Dodgson died. He was known by his pen name Lewis Carroll. The English author wrote 'Alice's Adventures in Wonderland'.
Here's a song and for us to think about as we go about our days on this January the 14th. It was written by a homesick Hawaiian while touring in Michigan. And we think about Hawaii on this day, that magical place, the state farthest from the shore of the continental USA, the real home of the heart for President Barack Obama.  How did it become part of the United States?  Well, on the this day in 1893, a group called the Committee of Safety made up of mostly American missionaries, sugar and pineapple plantation owners went to Hawaii to overthrow the Hawaiian government and depose Queen Lili'uokalani. While other names appeared at the top of the list, Mr. Sanford Dole, of yes, Dole Pineapples, led the way to call in the US Marines to depose Queen Lili'uokalani, opening the path for Hawaii to become an American territory. And the song we leave you with today is "Waikiki" by Andy Cummings.
Andy Cummings – Waikiki
To continue your exploration of this day in history, take a look at some of our favorite sources: Charles H. Wright Museum: Today in Black History; African American Registry; BlackPast; NYTimes on this Day; EyewitnessToHistory.com; The Civil War Trust; Voices in Labor: Today in Labor History; Union Communication Services at The Worker Institute: Today in Labor History; BBC On This Day; The Holocaust History Project; PBS African American World; PBS; Today in Women's History; South African History Online; This Day In North American Indian History; Jewish Virtual Library; The People History; Wikipedia List of Historical Anniversaries; Yenoba; and This Day in Music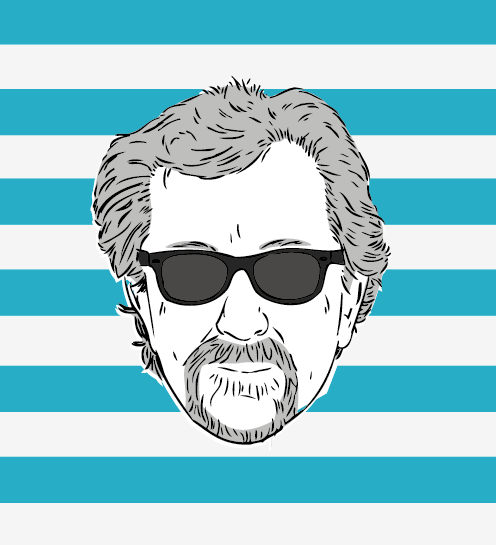 The Marc Steiner Show currently airs on The Real News Network. The show covers the topics that matter, engaging real voices, from Charm City to Cairo and beyond. Email us to share your comments with us.