Podcast: Play in new window | Download
Subscribe: RSS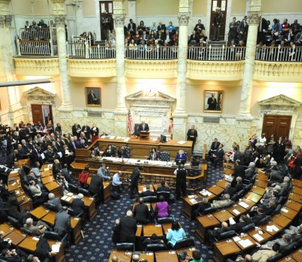 We will take a look at the 2013 Maryland Legislative Session. Lawmakers will grapple with some hot topics this session, including gun control and whether to repeal the death penalty. Our panel of guests includes:
Cory McCray, co-founder of the BEST Democratic Club
Laura Hussey, assistant professor of Political Science at University of Maryland-Baltimore County
Jon Cardin, Delegate for Maryland's 11th Legislative District in Baltimore County
E.J. Pipkin, Minority Leader in the Maryland State Senate.