Podcast: Play in new window | Download
Subscribe:
January 13, 2015 – Segment 1
Marc shares some of the events that happened on this day in history including, Henry Ford's patent for the soybean car, the birthday of 19th century intellectual and women's rights activist Ernestine Louise Rose, the 1869 National Convention of the Colored Men of America, and Vernon Joseph Baker, an African American who was honored on this day by President William Clinton for his acts of heroism and bravery during WWII.
Transcript of this day in history included below.
Speed Demon – Michael Jackson
That was Michael Jackson's "Speed Demon," and we play that today because in 1942, Henry Ford patented a plastic automobile, which was 30% lighter than a regular car at that time and more fuel efficient. Ford's years of research and investment into the plastic car — which he also called the Soybean Car — never came to fruition. US automobile production was drastically curtailed during World War II and the idea didn't have the same pull after the war. Now, why was it called the Soybean Car? It was actually made with agricultural plastic, an idea that Ford was very interested in. He said:
"Why use up the forests which were centuries in the making and the mines which required ages to lay down, if we can get the equivalent of forest and mineral products in the annual growth of the fields?
For better or for worse, the soybean car never happened.
There are a few notable birthdays that I want to share with you today:
It's the birthday of someone of local note, Isaac Myers. He was born in 1835.  We all know the Myers Douglass Museum in Fells Point, well Isaac Myers was a friend and colleague of Frederick Douglass. He founded the Colored Caulkers Trade Union Society that became a workers co-op that opened up their own shipyard and was gaining contracts. But, when Isaac Myers would not submit to white leadership, the shipyard ended in the 1870's. Still, Isaac Myers continued his leadership as both a Black Laborer, a business leader, and a labor leader in Baltimore, MD.
And in 1808, Salmon Chase was born. He was a politician and a lawyer who fought against "Slave Power" and advocated for black suffrage and Reconstruction. He believed that there was a conspiracy of Southern slave owners to seize control of the federal government. It was Salmon Chase who coined the slogan of the Free Soil Party: "Free Soil, Free Labor, Free Men."
And two years later in 1810, Ernestine Louise Rose was born. She was one of the great intellectual forces behind the women's rights movement of the 19th century. As a young girl, she petitioned the Polish courts for her inheritance, so that she could receive it herself instead of it going to a man as a dowry. When she came to the United States, she continued her work around married women's rights and fought against the the legal representation of women as property.
And today in 1842, Afghanistan first proved to the West that it was a nation not easily conquered. The British lost in the quagmire of war with the Pashtuns, on this day, Sole British soldier, Dr. William Brydon, an assistant surgeon in the British east India Company Army with part of his skull blown off came to into a British garrison. When asked where is the the army?, He responded "I am the army, the only survivor of 45 soldiers"
Today in 1869, a National convention of black leaders met in Washington, D.C. as part of the National Convention of the Colored Men of America. There, they demand full enfranchisement of rights in the United States.
And in 1997, President William Clinton awarded America's highest military decoration, the Congressional Medal of Honor, to seven African American World War II veterans who had been denied the medal because of systemic racial discrimination in the criteria for awarding medals during World War II. Vernon Joseph Baker was the only one of the veterans living at the time. Baker received the medal for his actions in April 1945 when he participated in an attack on the German stronghold of Castle Aghinolfi. During the assault, he led his heavy weapons platoon through German defenses to within sight of the castle, personally destroying three machine gun nests, two observation posts, two bunkers, and a network of German telephone lines. The other recipients were Staff Sgt. Edward A. Carter, Jr., 1st Lt. John R. Fox, Pfc. Wiley F. James, Jr., 1st Lt. Charles L. Thomas, Pvt. George Watson, and Staff Sgt. Ruben Rivers.
And we remember an event that took place in 1989 that is reminiscent of today. In 1989, New York City subway gunman Bernhard H. Goetz shot 4 young black men on the subway, saying they were trying to rob him. Many Americans saw him as a hero who was standing up to crime, but Black and Puerto Rican communities saw it differently. They saw it as another racist attack against their communities. The gunman received one year in jail, but only served 8 months of his sentence.He became an anti-crime symbol for politicians and many in the white community.
Here's a song and for us to think about as we go about our days on this January the 13th. It's by a composer who wrote many songs that are still well-known today, but who didn't profit from his work. He is remembered for having written many of the popular songs of the minstrel era. He was a white man who sought to make minstrel shows more refined and wanted to "encourage a taste for that kind of music". This composer wrote 286 songs in less than 20 years, including "Oh, Susanna".. Do you know who it is? Stephen Foster, American composer, who died on this day. This is his song "My Old Kentucky Home".
Stephen Foster – My Old Kentucky Home
To continue your exploration of this day in history, take a look at some of our favorite sources: Charles H. Wright Museum: Today in Black History; African American Registry; BlackPast; NYTimes on this Day; EyewitnessToHistory.com; The Civil War Trust; Voices in Labor: Today in Labor History; Union Communication Services at The Worker Institute: Today in Labor History; BBC On This Day; The Holocaust History Project; PBS African American World; PBS; Today in Women's History; South African History Online; This Day In North American Indian History; Jewish Virtual Library; The People History; Wikipedia List of Historical Anniversaries; Yenoba; and This Day in Music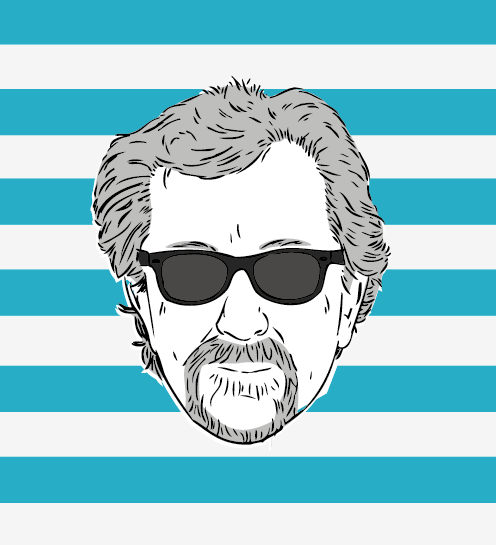 The Marc Steiner Show currently airs on The Real News Network. The show covers the topics that matter, engaging real voices, from Charm City to Cairo and beyond. Email us to share your comments with us.