Podcast: Play in new window | Download
Subscribe: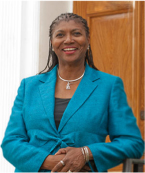 Victoria Jackson-Stanley is both the first woman and the first African American to serve as Mayor of Cambridge, Maryland, a town known as a focal point for the civil rights struggle in the 1960's.  She joins us to discuss her vision for Cambridge and the legacy that she is part of.
Later this hour, Tom Horton takes us on a 4,000 mile-long journey with the Tundra Swan, stopping right here in Maryland.