Podcast: Play in new window | Download
Subscribe: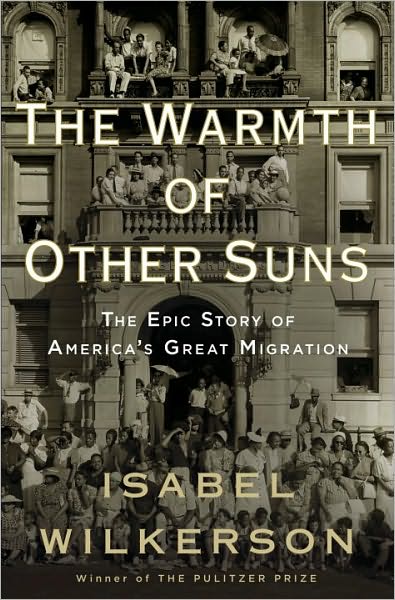 Today we'll revisit our interview with Isabelle Wilkerson, a journalist and writer who was the first African-American woman to win the Pulitzer Prize in Journalism.  Her new book, The Warmth of Other Suns, took 15 years to research and write.  It documents the history of the migration of black Americans from the South to the North and West.  The book tells an important historical story, but doesn't lose sight of the more personal angle of the migration: it focuses on three people who left the South, and weaves their narratives with a broader look at the subject.
You can hear Wilkerson speak at the Enoch Pratt Free Library Central Branch tomorrow, Wednesday, January 12th, at 7pm.