Podcast: Play in new window | Download
Subscribe:
January 10, 2014 – Segment 1
Marc looks back at some of the events that happened today in history, including the publishing of Tomas Paine's Common Sense, the founding of the Southern Christian Leadership Conference, and the birth of jazz drummer Max Roach.
Events
1776 – Thomas Paine publishes his pamphlet Common Sense.1806 – Dutch settlers in Cape Town surrender to the British.
1811 – Philadelphia Blacks held meetings at Bethel Church to protest colonization society's campaign "to exile us from the land of our nativity."
1861 – American Civil War: Florida secedes from the Union.
1866 – Georgia Equal Rights Association organized.
1870 – Georgia legislature reconvened and admitted Black representatives and senators.
1920 – The Treaty of Versailles takes effect, officially ending World War I.
1927 – Fritz Lang's futuristic film Metropolis is released in Germany.
1929 – The Adventures of Tintin, one of the most popular European comic books, is first published in Belgium.
1946 – The first General Assembly of the United Nations opens in London. Fifty-one nations are represented.
1946 – The United States Army Signal Corps successfully conducts Project Diana, bouncing radio waves off the moon and receiving the reflected signals.
1957 – The Southern Christian Leadership Conference was founded by five ministers including Martin Luther King, Jr., Ralph Abernathy, Joseph Lowery, Fred Shuttlesworth and C.K. Steele. Dr. King was the founding president, Abernathy president emeritus and Rep. Walter Fauntroy, D-District of Columbia, was chairman of the board of directors.
1966 – Julian Bond, communications director of the Student Nonviolent Coordinating Committee, denied seat in Georgia House of Representatives because of his opposition to Vietnam War.
1981 – Salvadoran Civil War: The FMLN launches its first major offensive, gaining control of most of Morazán and Chalatenango departments
1985 – Sandinista Daniel Ortega becomes president of Nicaragua and vows to continue the transformation to socialism and alliance with the Soviet Union and Cuba; American policy continues to support the Contras in their revolt against the Nicaraguan government.
1990 – Time Warner is formed by the merger of Time Inc. and Warner Communications.
2007 – A general strike begins in Guinea in an eventually successful attempt to get President Lansana Conté to resign.
2011 – 2010–2011 Queensland floods: Torrential rain in the Lockyer Valley region of South East Queensland, Australia causes severe flash flooding, killing 9 people.
2013 – More than 100 people are killed and 270 injured in several bomb blasts in Pakistan.
Births
1917 – Jerry Wexler, American record producer and journalist (d. 2008)
1924 – Max Roach, American drummer and composer (M'Boom) (d. 2007)
1928 – Philip Levine, American poet
1935 – Ronnie Hawkins, American singer-songwriter and producer
1936 – Stephen E. Ambrose, American historian and author (d. 2002)
1939 – David Horowitz, American activist and author, founded the David Horowitz Freedom Center
1939 – Sal Mineo, American actor (d. 1976)
1945 – Rod Stewart, English-Scottish singer-songwriter (The Jeff Beck Group, Faces, Shotgun Express, and The Steampacket)
1948 – Donald Fagen, American singer-songwriter and pianist (Steely Dan)
1950 – Roy Blunt, American politician
1959 – Chris Van Hollen, American politician
Deaths
1917 – Buffalo Bill, American soldier and hunter (b. 1846)
1951 – Sinclair Lewis, American author and playwright, Nobel Prize laureate (b. 1885)
1961 – Dashiell Hammett, American author and screenwriter (b. 1894)
1976 – Howlin' Wolf, American singer-songwriter and guitarist (b. 1910)
1982 – Paul Lynde, American comedian and actor (b. 1926)
2004 – Spalding Gray, American actor and screenwriter (b. 1941)
2005 – Jack Horner, American journalist (b. 1912)
Sources: The People History; Wikipedia List of Historical Anniversaries; This Day in Women's History; This Day in Jewish History; This Day in African History;History.com; History Orb; Yenoba; Phil Konstantin's North American Indian History; and This Day in Music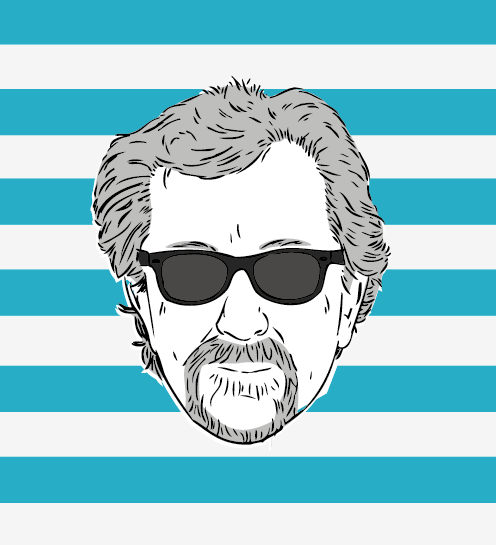 The Marc Steiner Show currently airs on The Real News Network. The show covers the topics that matter, engaging real voices, from Charm City to Cairo and beyond. Email us to share your comments with us.