Podcast: Play in new window | Download
Subscribe: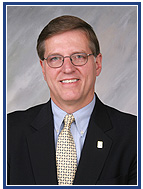 We start off the show today with a short conversation with Professor Shibley Telhami about the protests in Egypt and their implications across the Middle East. Professor Telhami is Anwar Sadat Professor for Peace and Development at the University of Maryland, College Park, and Nonresident Senior Fellow in the Saban Center for Middle East Policy at the Brookings Institute.
Then we continue our series with those who are considering running for Mayor of Baltimore City this year. Jody Landers is Vice President of the Greater Baltimore Board of Realtors and a former Baltimore City Council Member, and he joins us to discuss his ideas for the city.