Podcast: Play in new window | Download
Subscribe:
January 21, 2015 – Segment 1
Marc shares some of the events that happened on this day in history including the death of African American scholar Fanny Jackson Coppin; the election of Ahmed Sékou Touré, The passing of New Mexico Chicano activist Reies López Tijerina, who fought for land grants in New Mexico; and the birthday of our Attorney General Eric Holder.
Transcript of this day in history included below.
This is Marc Steiner, and today is January the 21st.
Richie Havens – Freedom at Woodstock, 1969
https://www.youtube.com/watch?v=W5aPBU34Fyk
That's the great musician and unique guitarist Richie Havens, performing "Freedom" at Woodstock in 1969. He was born in Brooklyn, New York and today is his birthday.
And it's Eric Holder's birthday. He was born on this day in 1851 in The Bronx. Happy Birthday Attorney General Holder.
Harvesting those potatoes became a whole lot easier on this day in 1891 when African American inventor P.D. Smith  created and patented the potato digger.
And to our friends down the street on West North Avenue, we want to remember the woman for whom your institution is named.  Fanny Jackson Coppin passed away on this day in 1913. Soon after her death, Coppin Norman School for Girls was named in her honor, it is now Coppin State University.  She was born enslaved, her aunt bought her freedom when she was 12 years old, when she went to work for a then-noted author. In 1835, she went to Oberlin College, which was the first school to admit both white and black students. While at Oberlin, she taught free men and women math and reading in the evenings.  She was a brilliant scholar who taught math, Greek, and Latin at the Philadelphia Institute, a place where she would become the first woman principal running an academic institution. The Philadelphia Institute is now Cheney State. Fanny Jackson Coppin later became Baltimore's own, marrying the man who was the minister at the Bethel AME Church. We remember you today.
There was a time that Bayer sold Heroin as a pain reliever alongside Aspirin. And it was the German chemist Felix Hoffman, born on this day in 1868, who discovered and developed both pain relievers in a two-week period in 1897.
And today in 1961, Ahmed Sékou Touré was elected as the 1st president of the Republic of Guinea. He was a Guinean nationalist and was involved in leading the country of Guinea to independence from France.
And one year later in 1962, Julius Kambarage Nyerere, who was the Tanganyikan president under British colonial rule, resigned because of colonialist opposition to his policies. He spent the year converting the Tanganyikan African National Union (or TANU) into a governing party in preparation for the Republic.
We remember an important person who just passed away on Monday of this week. Reies López Tijerina passed away on Monday at 88. His name became emblazoned across America when he led a band of land-grant activists in an armed raid on the Rio Arriba County courthouse in Tierra Amarilla in northern New Mexico.   It was for him reparations, demanding land rights for all those of Mexican descent whose land was taken from them by the US.  He was imprisoned but never defeated in his struggle for full rights for his people, who he called Indio-Hispanics, whose roots go back to the 1500's to the migrations of the 35,000 years before. This was said about him:
He was a legendary figure who symbolized the desire of millions of Mexicans and natives of the Southwest for self-determination, — i.e, freedom from domination by Anglo-Saxon Americans.
Here's a great song and for us to think about on this January the 21st. It's by an artist who is remembered for bringing rhythm and blues into soul music. And we lost him today in 1984, after he spent more than 8 years in a vegetative state after suffering a heart attack on stage in 1975. I'm talking about the great Jackie Wilson, who we remember on this day with his song "Lonely Teardrops."
Jackie Wilson – Lonely Teardrops
https://www.youtube.com/watch?v=2nEfuE8Pw4U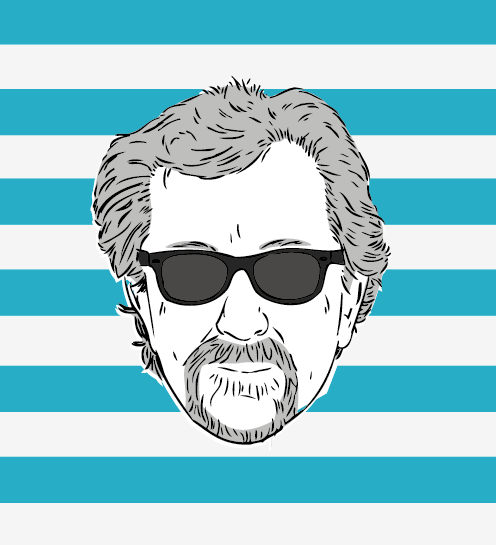 The Marc Steiner Show currently airs on The Real News Network. The show covers the topics that matter, engaging real voices, from Charm City to Cairo and beyond. Email us to share your comments with us.