Podcast: Play in new window | Download
Subscribe: RSS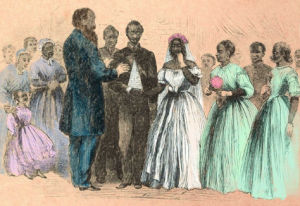 April 11, 2014 – Hour 2
This week is the WEAA Happiness Spring Membership Drive, so tune in for compelling topics and wonderful premiums! Now is your opportunity to support the station you have come to love: WEAA, THE Voice of the Community. Call 410-319-8888 or visit weaa.org to make your pledge of support during the show.
I talk to award-winning journalist Betty DeRamus about her fascinating book, Forbidden Fruit: Love Stories from the Underground Railroad. The book tells the largely untold tales of ordinary men and women who faced mobs, bloodhounds, bounty hunters, and bullets to be together — and defy a system that categorized blacks not only as servants, but as property.
This segment originally aired February 14, 2014.