Podcast: Play in new window | Download
Subscribe:
February 9, 2015 – Segment 1
Marc talks about what happened on this day in history, including the day Hlubi Chief Langalibalele became one of the first Black activists to be tried and banished to Robben Island, the day Satchel Paige became the first Negro League player to be voted into the Baseball Hall of Fame, and the day the American Revolution began.
Transcript of this day in history included below.
This is Marc Steiner, and today is February the 9th.
(The Specials – Nelson Mandela)
That was "Nelson Mandela" by the Specials. And we play that today because there are a few significant events that happened today in the history of South Africa:
Hlubi Chief Langalibalele became one of the first Black activists to be tried and banished to Robben Island in 1874. That was the place where Nelson Mandela languished for 27 years. Chief Langalibalele was the leader of amaHlubi people, who lived in Natal Province. Until diamonds were discovered there, Europeans did not venture into Natal. But as mines opened, many of the amaHlubi people became miners and bought guns. The British demanded they disarm, but they would not. Chief Langalibalele resisted, leading to his arrest and banishment to Robben Island. Upon Nelson Mandela's own release, his first visit was to Chief Langalibalele's grave to honor him.
And nearly a century later in 1955, the South African newspaper The Star condemned the forced removal of Black residents from Sophiatown, near central Johannesburg, to Soweto, on the outskirts of the city. This began the creation of one of the largest Black townships that became a focal point of the Black Freedom movement..
And speaking of Nelson Mandela, his wife Winnie Mandela kept up the struggle and never stepped back while her husband was imprisoned. Today in 1978, she received a 6 month prison sentence for kidnapping and assault charges, which was reduced to two years on appeal.
The American Revolution in some senses began today in 1775. Massachusetts citizens had been attacking tax collectors, refusing to pay taxes. Today, the British Parliament declared Massachusetts in a state of rebellion, Martial Law was declared, allowing the British to shoot anyone on site if they thought they were a rebel.
Beginning on February 6th and lasting through the 9th, Seattle mobs attacked the Chinese community, pulling people from their homes, forcing them to the docks onto a steamer leaving Seattle in 1866. When the militia intervened, 2,000 White citizens fought them. President Grover Cleveland declared a state of emergency in Seattle as local members of the Knights of Labor attempted to forcibly drive all of the Chinese from the city. It was a period of vicious violence against the Chinese throughout the West and Northwest United States.
And the great pitcher Satchel Paige because the first Negro League player to be voted into the Baseball Hall of Fame today in 1971. Satchel Paige, who many agree was one of the greatest pitchers of all time, began playing in 1926, fresh out of reform school, for the Down the Bay Boys. He went to star in the Negro Baseball and Cuban Leagues, and when baseball was integrated, he became the oldest rookie ever to play at the age of 42. He stayed with the Browns until he was 47. Here is a little story about Satchel Paige: He played on the first integrated team in South Dakota for a short period of time, and he fell in love with a Lakota woman whose grandfather was holy man that raised rattlesnakes and used their venom to heal people. Satchel was blown away by all of this and asked the grandfather for some. He was told not to use too much, but he did — his arm swelled up, but then he got the hang of it and his arm never hurt again from pitching. Some say it might be the first case of doping … snake venom — he kept it till he left baseball.
And we remember someone who we lost last week: Howard Ehrlich, American sociologist and anarchist activist. He was a professor at the University of Iowa and co-founded Research Group One, which did research on behalf of activist organizations in the U.S. Subsequently, he co-founded a collective that produced a successful syndicated radio program called the Great Atlantic Radio Conspiracy, a free school, and in 1980 he co-founded a peer-reviewed journal called Social Anarchism, of which he was Editor-in-Chief until his passing. After years of teaching in higher education, he became the Director of the Prejudice Institute here in Baltimore, it is a sociological research organization that studied ethnoviolence. In his later years, he was diagnosed with Parkinson's disease and Dementia. He died at Johns Hopkins Bayview last Monday.
Here's a song for us to think about as we go about our days this February the 9th. This is by a Portuguese Brazilian samba singer, dancer, Broadway actress, and film star whose birthday we celebrate today. We remember her as the Chiquita Banana Girl, and she was the precursor of Brazil's Tropicalismo cultural movement in the 1960s. Do you know her name? It's Carmen Miranda, the first South American to receive a star on the Hollywood Walk of Fame. Here's her performance of "Chica Chica Boom Chic." Happy Birthday, Carmen.
(Carmen Miranda – Chica Chica Boom Chic)
To continue your exploration of this day in history, take a look at some of our favorite sources: Charles H. Wright Museum: Today in Black History; African American Registry; BlackPast; NYTimes on this Day; EyewitnessToHistory.com; The Civil War Trust; Voices in Labor: Today in Labor History; Union Communication Services at The Worker Institute: Today in Labor History; BBC On This Day; The Holocaust History Project; PBS African American World; PBS; Today in Women's History; South African History Online; This Day In North American Indian History; Jewish Virtual Library; The People History; Wikipedia List of Historical Anniversaries; Yenoba; and This Day in Music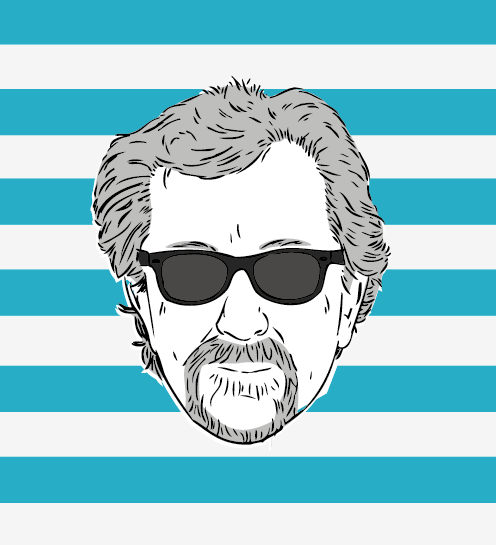 The Marc Steiner Show currently airs on The Real News Network. The show covers the topics that matter, engaging real voices, from Charm City to Cairo and beyond. Email us to share your comments with us.