Podcast: Play in new window | Download
Subscribe: RSS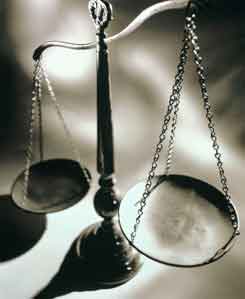 At the beginning of today's show, Marc spoke briefly with Congressman John Sarbanes about the economic stimulus legislation that's making its way through Congress.
Then, Doug Colbert and Page Croyder are each passionate about criminal justice reform – but they have very different ideas on what ideal reform would look like. Today they came on The Marc Steiner Show to discuss their ideas on representation for defendants at bail hearings, the booking process, and how to change the system.  You can read their thoughts about criminal justice on the Marc Steiner Show website.
 Our Guests
Congressman John Sarbanes is the U.S. Representative for Maryland's third district.
Page Croyder is a former Assistant State's Attorney for Baltimore City.

Doug Colbert is a professor of law at the University of Maryland Law School. He serves on the board for the Public Justice Center and the Maryland Criminal Defense Attorneys' Association. 
If you're interested in hearing more about the stimulus package, remember to tune in for tomorrow's show, when we'll discuss the legislation at length with Representative Elijah Cummings and Senator Ben Cardin.