Podcast: Play in new window | Download
Subscribe:
February 7, 2014 – Segment 1
Marc talks about some of the things that happened on this day in history, including Grenada's Independence Day, the first celebration of Negro History Week, and the birthday of Baltimore music legend Eubie Blake.
Today is:
Independence Day, celebrates the independence of Grenada from the United Kingdom in 1974.
On this day in history:
1791 – Benjamin Banneker, inventor, surveyor, mathematician, and astronomer, began to help lay out Washington, DC, under the supervision of Major Andrew Endicott, IV
1861: Convinced that they will get better treatment from a southern government than from the one in Washington, D. C., Today, the CHOCTAWs will announce their support of the Confederacy.
1876: The War Department authorizes General Sheridan to start operations against the Indians.
1894 – Union miners in Cripple Creek, Colo., begin what is to become a five-month strike that started when mine owners cut wages to $2.50 a day, from $3. The state militia was called out in support of the strikers—the only time in U.S. history that a militia was directed to side with the workers. The strike ended in victory for the union
1910 – Britain, Germany and Belgium agree on the borders of Congo, Uganda and German East Africa.
1926: Negro History Week celebrated for the first time — forerunner of Black History Month
1935 – The classic board game Monopoly is invented.
1956 – Autherine Juanita Lucy, the first Black student at the University of Alabama, was suspended after a riot at the school
1962 – The United States bans all Cuban imports and exports.
1971: Women win voting rights in Switzerland
1984 – Walter Bergman, an 84-year-old Freedom Rider who was beaten by Ku Klux Klansmen at an Alabama bus station in 1961, was awarded a judgment of $50,000 by a U.S. District Court on this date
1990 – Dissolution of the Soviet Union: The Central Committee of the Soviet Communist Party agrees to give up its monopoly on power.
1991 – Haiti's first democratically-elected president, Jean-Bertrand Aristide, is sworn in.
2008 – Thirteen workers are killed, 42 injured in a dust explosion at an Imperial Sugar refinery in Port Wentworth, Georgia. Investigators found that the company had been aware of dangers for years but had not acted on them
Born on this day in history:
1812 – Charles Dickens
1867 – Laura Elizabeth Ingalls Wilder (February 7, 1867 – February 10, 1957) was an American writer, most notably the author of the Little House series of children's novels based on her childhood in a pioneer family.[2] Her daughter Rose encouraged Laura to write and helped her to edit and publish the novels.
1883 – James Hubert "Eubie" Blake, pianist and composer, was born in Baltimore, MD
1885 – Sinclair Lewis
On this day in history, we lost:
1986 – Cheikh Anta Diop, Egyptologist and author of Civilization or Barbarism and the General History of Africa, died on this date in 1986. Diop proved Egyptians were Black and their culture predated and directly influenced Greek and Roman culture.
Sources: The People History; Wikipedia List of Historical Anniversaries; This Day in Women's History; This Day in African History;History.com; History Orb; Yenoba; Selected Black Facts; Phil Konstantin's North American Indian History; and This Day in Music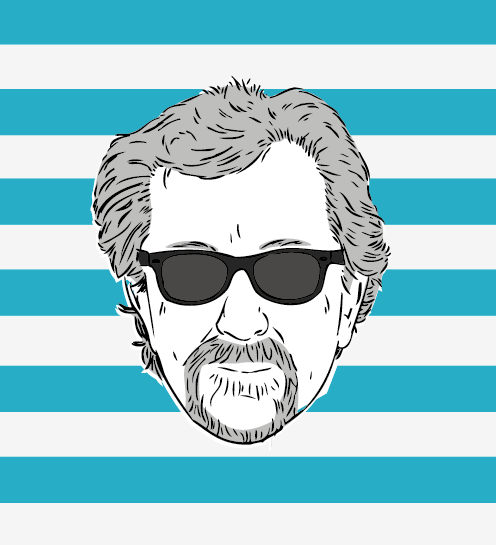 The Marc Steiner Show currently airs on The Real News Network. The show covers the topics that matter, engaging real voices, from Charm City to Cairo and beyond. Email us to share your comments with us.