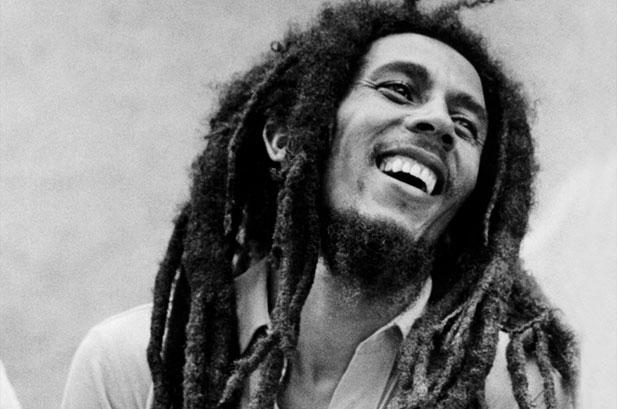 Podcast: Play in new window | Download
Subscribe: RSS
February 6, 2014 – Segment 1
Marc shares some of what happened on this day in history, including the first minstrel show in the United States, the day the Great Baltimore Fire started, and the birthday of Bob Marley.
EVENTS
1820 – The first organized emigration back to Africa begins when 86 free African Americans leave New York Harbor aboard the Mayflower of Liberia. They are bound for the British colony of Sierra Leone, which welcomes free African Americans as well as fugitive slaves.
1843 – The first minstrel show in the United States, The Virginia Minstrels, opens (Bowery Amphitheatre in New York City).
1904 – It took 1,231 firefighters 30 hours to put down The Great Baltimore Fire, which started on this day and destroyed 1,500 buildings over an area of some 140 acres
1918 – British women over the age of 30 get the right to vote.
1919 – Seattle General Strike begins. The city was run by a General Strike Committee for six days as tens of thousands of union members stopped work in support of 32,000 striking longshoremen –
1959 – At Cape Canaveral, Florida, the first successful test firing of a Titan intercontinental ballistic missile is accomplished.
1961 – Jail-in movement started in Rock Hill, S.C., when students refused to pay fines and requested jail sentences. Students Nonviolent Coordinating Committee urged south-wide "Jail, No Bail" campaign.
1989 – The Round Table Talks start in Poland, thus marking the beginning of overthrow of communism in Eastern Europe.
2000 – Second Chechen War: Russia captures Grozny, Chechnya, forcing the separatist Chechen Republic of Ichkeria government into exile.
BIRTHS
1895 – Babe Ruth, American baseball player (d. 1948)
1911 – Ronald Reagan, American actor and politician, 40th President of the United States (d. 2004)
1912 – Eva Braun, German wife of Adolf Hitler (d. 1945)
1940 – Tom Brokaw, American journalist
1943 – Georgeanna Tillman, American singer and dancer (The Marvelettes) (d. 1980)
1945 – Bob Marley, Jamaican-American singer-songwriter and guitarist (Bob Marley & The Wailers) (d. 1981)
1963 – Kevin Trudeau, American radio host and author
DEATHS
1931 – Motilal Nehru, Indian layer and politician (b. 1861)
1989 – Jamaican sound engineer, and producer King Tubby died after being shot in the street outside his home. Worked with Robbie Shakespeare, Sly Dunbar, Carlton Barrett.
1993 – Arthur Ashe, American tennis player (b. 1943)
1994 – Jack Kirby, comic book artist, writer and editor regarded by historians and fans as one of the major innovators and most influential creators in the comic book medium. Created Captain America. (b. 1917)
Sources: The People History; Wikipedia List of Historical Anniversaries; This Day in Women's History; This Day in African History;History.com; History Orb; Yenoba; Selected Black Facts; Phil Konstantin's North American Indian History; and This Day in Music