Podcast: Play in new window | Download
Subscribe:
February 6, 2015 – Segment 1
Marc talks about what happened on this day in history, including the birthday of Bob Marley, the day Jamaican sound engineer King Tubby passed away, and the day 86 free African Americans boarded the Mayflower of Liberia headed for Sierra Leone.
Transcript of this day in history below. 

This is Marc Steiner, and today is February the 6th.
(King Tubby – Badness Dub)
That was "Badness Dub" by Jamaican sound engineer King Tubby. We play that because we lost King Tubby on this day in 1989 when he was shot in the street outside his home in Kingston, Jamaica. He helped develop the dub genre of music and invented the idea of the remix, which are at the foundation of much electronic and dance music.
And today in 1820, a group of 86 free African Americans boarded a ship called the Mayflower of Liberia. They were headed for the British colony of Sierra Leone, which welcomed free African Americans and fugitive slaves. This was the first organized emigration of African Americans back to Africa, and the Mayflower of Liberia, which set out on this day, made it to Sierra Leone on March 9th. A very controverseial movement backed by some aboltitionists and slave holders not believing that Africans could be part of Amierican society and Black folk who'd enough of white people and America
The first minstrel show in the United States opened on this day in 1843 at the Bowery Amphitheater in New York City. Called the Virginia Minstrels, they set the tone for minstrel entertainment going forward in United States history. Minstrelsy once owned by African American became form of deep racist entertainment for white audiences.
And the Great Baltimore Fire broke out today in 1904, destroying much of central Baltimore. It took over 1,200 firefighters over the course of 30 hours to extinguish the fire. At this time, fire-fighting equipment was largely carried by horse, and firefighters from Philadelphia, Washington, D.C., New York City, Virginia, Wilmington, and Atlantic City all came to Baltimore to help fight the fire. Over 1,500 buildings were destroyed in the blaze over 140 acres of Baltimore.
Students in Rock Hill, South Carolina began the jail-in movement today in 1961. They asked for jail sentences instead of paying bail or fines. Drawing on the ideology of Ghandi, the "Jail, No Bail" campaign of the Student Nonviolent Coordinating Committee argued that to pay such fines would be tantamount to accepting the immoral system that led to their arrest.
And in 1919, the Seattle General Strike began. Tens of thousands of union members stopped working to support 32,000 striking longshoreman, and the city of Seattle was run by a General Strike Committee for six days. This strike showed the power of what workers and their unions could do when they united.
And we celebrate the birthday of Georgeanna Tillman today! She was born in Inkster, Michigan and was one of the original members of the motown group The Marvelettes.
Here's a great song and for us to think about on this February the 6th. It's the birthday of President Ronald Reagan today, but that's not who we're celebrating. We're celebrating the great Jamaican singer-songwriter and guitarist Bob Marley. Today is his birthday, and here is "Buffalo Soldier."
(Bob Marley – Buffalo Soldier)
To continue your exploration of this day in history, take a look at some of our favorite sources: Charles H. Wright Museum: Today in Black History; African American Registry; BlackPast; NYTimes on this Day; EyewitnessToHistory.com; The Civil War Trust; Voices in Labor: Today in Labor History; Union Communication Services at The Worker Institute: Today in Labor History; BBC On This Day; The Holocaust History Project; PBS African American World; PBS; Today in Women's History; South African History Online; This Day In North American Indian History; Jewish Virtual Library; The People History; Wikipedia List of Historical Anniversaries; Yenoba; and This Day in Music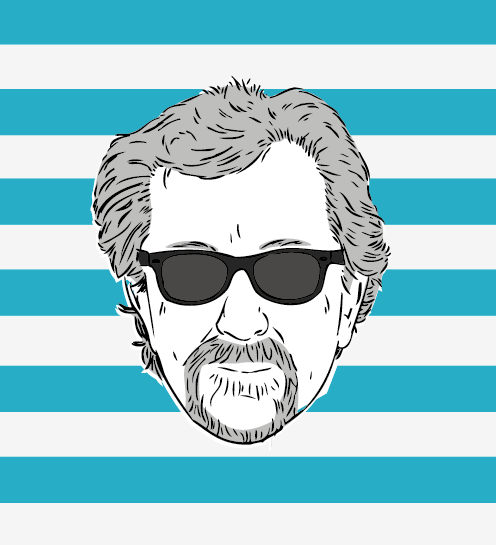 The Marc Steiner Show currently airs on The Real News Network. The show covers the topics that matter, engaging real voices, from Charm City to Cairo and beyond. Email us to share your comments with us.