Podcast: Play in new window | Download
Subscribe:
February 5, 2014 – Segment 1
Marc shares some of the events that happened on this day in history, including the birth of Trayvon Martin, King Leopold II of Belgium establishing the Congo as a "personal possession,"  the 2000 Russian massacre of at least 60 civilians in the Novye Aldi suburb of Grozny, Chechnya, and the death of Violeta Parra, Chilean singer-songwriter and guitarist.
EVENTS1597 – A group of early Japanese Christians are killed by the new government of Japan for being seen as a threat to Japanese society.
1778 – South Carolina becomes the second state to ratify the Articles of Confederation. 1782 – Spanish defeat British forces and capture Minorca.
1830 – First daily labor newspaper, N.Y. Daily Sentinel, begins publication
1866 – Congressman Thaddeus Stevens offered an amendment to Freedmen's Bureau bill authorizing the distribution of public land and confiscated land to freedmen and loyal refugees in forty acre lots. The measure was defeated in the House by a vote of 126 to 37. A Black delegation, led by Frederick Douglas called on President Johnson and urged ballots for former slaves. Meeting ended in disagreement and controversy after Johnson reiterated his opposition to Black suffrage.
1885 – King Leopold II of Belgium establishes the Congo as a personal possession.
1917 – The current constitution of Mexico is adopted, establishing a federal republic with powers separated into independent executive, legislative, and judicial branches.
1917 – The Congress of the United States passes the Immigration Act of 1917 over President Woodrow Wilson's veto. Also known as the Asiatic Barred Zone Act, it forbade immigration from nearly all of south and southeast Asia.
1919 – Charlie Chaplin, Mary Pickford, Douglas Fairbanks, and D.W. Griffith launch United Artists.
1937 – The movie Modern Times premieres. The tale of the tramp (Charlie Chaplin) and his paramour (Paulette Goddard) mixed slapstick comedy and social satire, as the couple struggled to overcome the difficulties of the machine age including unemployment and nerve-wracking factory work, and get along in modern times
1937 – President Franklin D. Roosevelt proposes a plan to enlarge the Supreme Court of the United States.
1939 – Generalísimo Francisco Franco becomes the 68th "Caudillo de España", or Leader of Spain.
1958 – Gamel Abdel Nasser is nominated to be the first president of the United Arab Republic.
1958 – A hydrogen bomb known as the Tybee Bomb is lost by the US Air Force off the coast of Savannah, Georgia, never to be recovered.
1962 – French President Charles de Gaulle calls for Algeria to be granted independence.
1962 – Suit seeking to bar Englewood, N.J., from maintaining "racial segregated" elementary schools filed in U.S. District Court.
1972 – Bob Douglas becomes the first African American elected to the Basketball Hall of Fame.
1975 – Riots break in Lima, Peru after the police forces go on strike the day before. The uprising (locally known as the Limazo) is bloodily suppressed by the military dictatorship.
1985 – Ugo Vetere, then the mayor of Rome, and Chedli Klibi, then the mayor of Carthage meet in Tunis to sign a treaty of friendship officially ending the Third Punic War which lasted 2,131 years.
1988 – Manuel Noriega is indicted on drug smuggling and money laundering charges.1994 – Byron De La Beckwith is convicted of the 1963 murder of civil rights leader Medgar Evers.
1990 – Columbia University graduate and Harvard University law student Barack Obama became the first African American named president of the Harvard Law Review.
1993 – President Bill Clinton signs the Family and Medical Leave Act. The law requires most employers of 50 or more workers to grant up to 12 weeks of unpaid leave for a family or medical emergency
1994 – During the war in Bosnia and Herzegovina more than 60 people are killed and some 200 wounded as a mortar shell slams into a downtown marketplace in Sarajevo.
2000 – Russian forces massacre at least 60 civilians in the Novye Aldi suburb of Grozny, Chechnya.
2003 – In what turns out to be a bad business decision, Circuit City fires 3,900 experienced sales people because they're making too much in commissions. Sales plummet. Six years later it declares bankruptcy.
2004, Janet Jackson's right breast became the most searched-for image in net history, Jackson's breast was seen by millions on TV after Justin Timberlake pulled at her bodice during a duet. Search engines reported a big jump in searches for Janet Jackson and Super Bowl, as people turned to the web for images of the event.
2004 – Rebels from the Revolutionary Artibonite Resistance Front capture the city of Gonaïves, starting the 2004 Haiti rebellion.
2008 – A major tornado outbreak across the Southern United States kills 57.
BIRTHS
1848 – Belle Starr, American outlaw (d. 1889)
1900 – Adlai Stevenson, American politician, 31st Governor of Illinois (d. 1965)
1914 – William S. Burroughs, American author (d. 1997) 1934 – Hank Aaron. American baseball player
1940 – H. R. Giger, Swiss painter, sculptor, and set designer
1941, Born on this day, Barrett Strong, US songwriter who was the first artist to record a hit for Motown records. Wrote many Motown hits with Norman Whitfield including, 'Money', 'War', 'Ball Of Confusion', and 'Papa Was A Rolling Stone'.
1948 – Christopher Guest, American actor and director
1948 – Errol Morris, American director
1950 – Singer Natalie Cole, daughter of legedary singer Nat Cole, born in Los Angeles, California. Singing professionally at age 11, by 1976 Cole had won Grammys for New Artist of the Year and Best R&B Female Vocalist.
1967 – Chris Parnell, American actor
1969 – Bobby Brown, American singer-songwriter, dancer, and actor (New Edition)
1995 – Trayvon Martin, American homicide victim (d. 2012)
DEATHS
1967 – Violeta Parra, Chilean singer-songwriter and guitarist (b. 1917)
1976 – American saxophonist Rudy Pompilli died of lung cancer aged 52. Although not a smoker himself, it is believed he contracted the disease through second hand smoke. With Bill Haley and his Comets, he had the 1955 UK & US No.1 single with 'Rock Around The Clock', Pompilli released one solo album, Rudy's Rock: The Sax That Changed the World.
2010 – Brendan Burke, Canadian ice hockey player and activist (b. 1988) In November 2009, he made international headlines for coming out, advocating for tolerance and speaking out against homophobia in professional sports. Burke's coming out was widely praised and supported by sports news outlets and fans, generating multiple discussions about homophobia in sports, and in hockey in particular. He was viewed as a pioneer in advocacy against homophobia in hockey, described as "the closest person to the NHL ever to come out publicly and say that he is gay."
Sources: The People History; Wikipedia List of Historical Anniversaries; This Day in Women's History; This Day in African History;History.com; History Orb; Yenoba; Selected Black Facts; Phil Konstantin's North American Indian History; and This Day in Music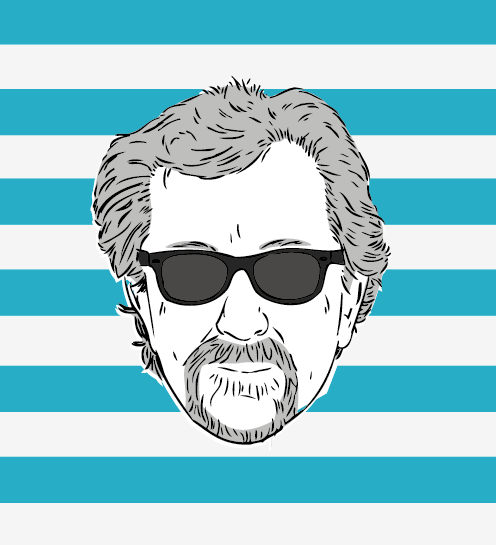 The Marc Steiner Show currently airs on The Real News Network. The show covers the topics that matter, engaging real voices, from Charm City to Cairo and beyond. Email us to share your comments with us.