Podcast: Play in new window | Download
Subscribe: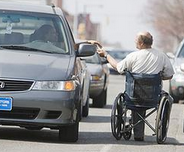 We discuss the state of homelessness in Baltimore City and see where the city is headed to address this issue. Baltimore City Councilwoman Rikki Spector joins us to discuss the bill she proposed that would make "aggressive" panhandling illegal. We discuss the implications of this bill and Baltimore's 10 Year Plan to End Homelessness with:
Bonnie Lane, a local activist who is part of Housing Our Neighbors (HON);
Kevin Lindamood, President & CEO of Health Care for the Homeless;
and Jeff Singer, founder and former Executive Director of Health Care for the Homeless.