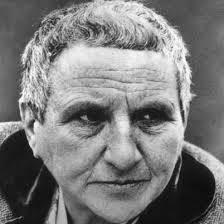 Podcast: Play in new window | Download
Subscribe: RSS
February 3, 2014 – Segment 1
Marc shares some of the events that happened on this day in history, including the authorization of the US federal government to impose and collect an income tax, the banning of child labor and implementation of the forty-hour work week, and the births of Pretty Boy Floyd and Gertrude Stein.
EVENTS
1377 – More than 2,000 people of the Italian city of Cesena are slaughtered by Papal Troops (Cesena Bloodbath).
1534 – The Irish rebel Silken Thomas is executed by the order of Henry VIII in London, England.
1690 – The colony of Massachusetts issues the first paper money in America.
1870 – The Fifteenth Amendment to the United States Constitution is ratified, guaranteeing voting rights to citizens regardless of race.
1900 – Governor of Kentucky William Goebel dies of wound sustained in an assassination attempt three days earlier in Frankfort, Kentucky.
1913 – The Sixteenth Amendment to the United States Constitution is ratified, authorizing the Federal government to impose and collect an income tax.
1916 – Parliament buildings in Ottawa, Canada burn down.
1917 – World War I: The United States breaks off diplomatic relations with Germany a day after the latter announced a new policy of unrestricted submarine warfare.
1941 – U.S. Supreme Court upholds the Wages and Hours (later Fair Labor Standards) Act banning child labor and establishing the 40-hour work week
1948 – Rosa Ingram and her fourteen-and sixteen -year-old sons condemned to death for the alleged murder of a white Georgian. Mrs. Ingram said she acted in self-defense.
1959 – Death of rock and roll musicians Buddy Holly, Ritchie Valens, and J. P. "The Big Bopper" Richardson, in a plane crash near Clear Lake, Iowa.
1960 – British Prime Minister Harold Macmillan speaks of the "a wind of change" of increasing national consciousness blowing through colonial Africa, signalling that his Government is likely to support decolonisation.
1961 – A protest by agricultural workers in Baixa de Cassanje, Portuguese Angola, turns into a revolt, opening the Angolan War of Independence, the first of the Portuguese Colonial Wars.
1969 – In Cairo, Yasser Arafat is appointed Palestine Liberation Organization leader at the Palestinian National Congress.
1971 – New York Police Officer Frank Serpico is shot during a drug bust in Brooklyn and survives to later testify against police corruption. Many believe the incident proves that NYPD officers tried to kill him.
1989 – A military coup overthrows Alfredo Stroessner, dictator of Paraguay since 1954.
1989 – Former Saint Louis Cardinals first baseman Bill White is named president of the National League. He is the first African American to head a major sports league.
1998 – Karla Faye Tucker is executed in Texas becoming the first woman executed in the United States since 1984.
2010, AC/DC singer Brian Johnson, joined a growing group of critics of Bob Geldof and U2 singer Bono over their very public charity work, saying they should stop lecturing audiences about charity work and instead do their good deeds in private. Johnson said "When I was a working man I didn't want to go to a concert for some bastard to talk down to me that I should be thinking of some kid in Africa. I'm sorry mate, do it yourself, spend some of your own money and get it done. It just makes me angry."
BIRTHS
1811 – Horace Greeley, American journalist and politician (d. 1872)
1874 – Gertrude Stein, American poet and art collector (d. 1946)
1894 – Norman Rockwell, American painter and illustrator (d. 1978)
1904 – Pretty Boy Floyd, American gangster (d. 1934)
1909 – Simone Weil, French mystic and philosopher (d. 1943)
1927 – Kenneth Anger, American actor, director, and author
1935, Born on this day, Johnny 'guitar' Watson, American blues guitarist, singer, who had the 1976 UK No.35 single 'I Need It'. Watson died on 17th May 1996 while on tour in Yokohama, Japan. According to eyewitness reports, he collapsed mid-guitar solo.
1943, Born on this day, Dennis Edwards, singer with The Temptations, who had the 1971 US No.1 & UK No.8 single 'Just My Imagination' and re- issued 'My Girl' UK No.2 in 1992.
1947 – Paul Auster, American author 1990 – Sean Kingston, American-Jamaican singer-songwriter
DEATHS
1810 – Antonio Ruiz (El Negro Falucho), national hero of Buenos Aires, Agentina, dies for his country.
1889 – Belle Starr, American outlaw (b. 1848)
1922 – John Butler Yeats, Irish illustrator (b. 1839)
1924 – Woodrow Wilson, American politician, 28th President of the United States, Nobel Prize laureate (b. 1856)
1959 – The Day the Music Died: The Big Bopper, American singer-songwriter and guitarist (b. 1930)Buddy Holly, American singer-songwriter and guitarist (The Crickets) (b. 1936)Roger Peterson, American pilot (b. 1937), Ritchie Valens, American singer-songwriter and guitarist (b. 1941)
1967 – Joe Meek, English songwriter and producer (b. 1929)
1969 – Eduardo Mondlane Mozambican activist (b. 1920)
1985 – Frank Oppenheimer, American physicist (b. 1912)
1989 – John Cassavetes, American actor (b. 1929)
1997 – Award-winning jazz drummer Tony Williams dies in Daly City, California
Sources: The People History; Wikipedia List of Historical Anniversaries; This Day in Women's History; This Day in African History;History.com; History Orb; Yenoba; Selected Black Facts; Phil Konstantin's North American Indian History; and This Day in Music