Podcast: Play in new window | Download
Subscribe: RSS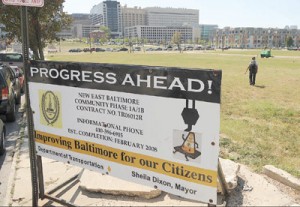 Up first, join Housing Secretary Raymond Skinner for this week's installment of Spotlight on Maryland Housing.
Then, Investigative journalists Melody Simmons and Joan Jacobson teamed up for a groundbreaking new look at the nation's biggest urban redevlopment project – a $1.8 billion project right here in East Baltimore.  Their five-part series in the Daily Record started this week, and they joined us to discuss questions about how public money is being spent, a misled public, and a project far behind its original schedule.
To read the series, Too big to fail? Betting a billion on East Baltimore, click here.