Podcast: Play in new window | Download
Subscribe:
February 26, 2014 – Segment 1
Marc talks about some of what happened on this day in history, including the day the Fifteenth Amendment guaranteeing the right to vote was sent to the states for ratification, the birthday of singer Erykah Badu, and the second anniversary of the death of Trayvon Martin.
Today is:
Savior's Day (Nation of Islam)
The first day of Ayyám-i-Há (Bahá'í Faith)
On this day in history:
1815: Napoleon Bonaparte escapes from Elba.
1869: Fifteenth Amendment guaranteeing the right to vote sent to the states for ratification.
1919: Congress established Grand Canyon National Park which includes the Grand Canyon, a gorge of the Colorado River, considered to be one of the major natural wonders of the world in Arizona. This is considered by many to be one of the earliest successes the environmental conservation movement.
1926: Carter G. Woddson started Negro History Week. This week would later become Black History Month.
1929: President Calvin Coolidge signs an Executive Order establishing the 96,000 acre Grand Teton National Park in Wyoming
1938: Crude oil was found in Abilene, Texas. This discovery was actually made on the day before. The report that was made on this day, however, had depicted the excitement that was felt by the people of the town of Opin, located approximately south of Abilene.
1964: On this day, the Kentucky boxer known to all as Cassius Clay, changed his name to Muhammad Ali as he accepted Islam and rejected Christianity. "I believe in the religion of Islam. I believe in Allah and in peace…I'm not a Christian anymore."
1966: Andrew Brimmer becomes the first African American governor of the Federal Reserve Board when he is appointed by President Lyndon B. Johnson
1966: Nancy Sinatra went to No.1 on the US singles chart with 'These Boots Are Made For Walking', also a UK No.1.
1971: U.N. Secretary General U Thant signs United Nations proclamation of the vernal equinox as Earth Day.
1980: Egypt and Israel establish full diplomatic relations.
1983: Michael Jackson's 'Thriller' went to No.1 on the US album chart. It went on to become the most successful album of all time with sales over 50 million copies.
1985: At the Grammy Awards ceremony, African-American musicians won awards in several categories. Lionel Richie's 'Can't Slow Down' won best album of 1984. Tina Turner's 'What's Love Got to Do With It' took the best record slot and earned her the title Best Female Pop Vocalist. The Pointer Sisters won best Pop Group for 'Jump.'
1987: Iran-Contra affair: The Tower Commission rebukes President Ronald Reagan for not controlling his national security staff.
1990: Sinead O'Connor was at No.1 on the UK singles chart with 'Nothing Compares 2 U.' Her version of the Prince penned song was also a No.1 hit in 18 other countries.
1993: A car bomb which exploded in an underground garage at the World Trade Center shook the 110 story towers causing the collapse of several floors in the underground garage and tearing a hole in the ceiling of an adjoining subway leaving six people dead and injuring a further 100. It is thought Islamic extremists are responsible. In May 1994, four men – Mohammed Salameh, Nidal Ayyad, Mahmud Abouhalima and Ahmad Ajaj – were sentenced to life for bombing the World Trade Center, which killed six people and injured 100.
2009: President Obama has told congressional leaders that he's planning to pull all combat troops out of Iraq by August 2010. Under this scenario, all combat troops will have been withdrawn within nineteen months of Obama's January inauguration, and three months longer than the promises he made on the campaign trail. In a meeting at the White House, Obama told lawmakers that he plans to keep a range of 35,000 to 50,000 support troops on the ground in Iraq after combat operations are over. All U.S. troops will have to be out of Iraq by December 31st, 2011, under the agreement that the Bush administration had signed with the Iraqi government.
2009: The Defence Department has lifted the ban on news organisations showing pictures of the coffins of soldiers being returned to the United States. Robert Gates has said that photographs of the flag-draped caskets of U.S. war dead being returned home will be allowed if their families agree to it. The move overturns a ban put in place by President George Bush Snr. in 1991.
2011: It was announced that Queen's We Will Rock You was still the most-played song at US sporting events, according to a new survey from BMI, the royalty-distribution service. According to its data, based off of MLB, NFL and NHL games in 2009-2010, We Will Rock You was the No.1 song overall, as well as for the NFL specifically.
Born on this day in history:
1802: Victor Hugo, French author, poet, and playwright (d. 1885)
1829: Levi Strauss, German-American fashion designer, founded Levi Strauss & Co. (d. 1902)
1846: Buffalo Bill, American soldier and hunter (d. 1917)
1852: John Harvey Kellogg, American surgeon, co-created Corn flakes (d. 1943)
1888: John Foster Dulles, American politician, 52nd United States Secretary of State.
1908: Tex Avery, American animator, producer, and voice actor (d. 1980)
1916: Jackie Gleason, American actor and singer (d. 1987)
1920: Tony Randall, American actor, director, and producer (d. 2004)
1928: Fats Domino, American singer-songwriter and pianist.
1928: Ariel Sharon, Israeli general and politician, 11th Prime Minister of Israel (d. 2014)
1931: Robert Novak, American journalist and author (d. 2009)
1932: Johnny Cash, American singer-songwriter, guitarist, and actor (The Tennessee Three and The Highwaymen) (d. 2003)
1943: Bill Duke, American actor and director
1945: Mitch Ryder, American singer-songwriter and guitarist (The Detroit Wheels)
1953: Michael Bolton, American singer-songwriter and actor (Blackjack)
1971: Erykah Badu, American singer-songwriter, producer, and actress (Soulquarians)
On this day in history, we lost:
1839: Sybil Ludington (married name: Sybil Ogden) died (Revolutionary War messenger, "female Paul Revere")
1870: Wyatt Outlaw, Black leader of the Union League in Alamance County, N.C., Lynched.
1871: Sophia Peabody Hawthorne died in England (author, artist, wife of Nathaniel Hawthorne, one of the Peabody sisters)
1965: Jimmie Lee Jackson, civil rights activist, died of injuries reportedly inflicted by officers in Marion, Alabama.
1990: Cornell Gunter, American singer (The Coasters, The Platters, and The Flairs) (b. 1938)
2008: Buddy Miles, American drummer and songwriter (Band of Gypsies and Electric Flag) (b. 1947)
2012: Trayvon Martin, American homicide victim (b. 1995)
Sources: The People History; Wikipedia List of Historical Anniversaries; This Day in Women's History; This Day in African History;History.com; History Orb; Yenoba; Selected Black Facts; Phil Konstantin's North American Indian History; and This Day in Music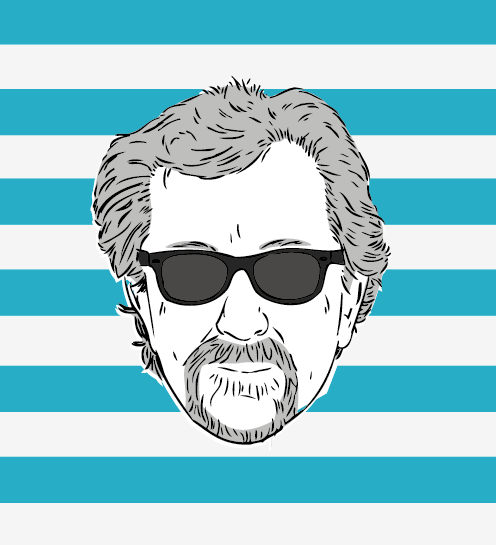 The Marc Steiner Show currently airs on The Real News Network. The show covers the topics that matter, engaging real voices, from Charm City to Cairo and beyond. Email us to share your comments with us.