Podcast: Play in new window | Download
Subscribe:
February 25, 2015 – Segment 1
Marc talks about what happened on this day in history, including the day Hiram Revels became the first Black man to sit in the United States Senate, the day playwright Tennessee Williams passed away, and the birthday of Bo Diddley.
Transcript of this day in history included below. 

This is Marc Steiner, and today is February the 25th.
(The Godfather – Tessio is taken away to be killed)
That's the voice of Abe Vigoda, who turns 96 today. He was famous for his roles as Sal Tessio in the Godfather and Detective Sargeant Phil Fish on Barney Miller and Fish. Every year there are accounts of his death but he is very much with us, alvie, well and working
Hiram Revels was the first Black man to sit in the United States Senate. He was born free in North Carolina. At the age of eleven he moved to Ohio with his brother, became a barber, taught to read by Free Black women and became a minister in the AME church. During the Civil War he helped raise two regimens of Black soldiers for whom he served as chaplain. In 1870 he was elected to represent Mississippi in the US Senate by the Mississippi Senate – then Senators were not elected by popular vote – when he arrived , he was greeted by white southern Democrats insisting that he could not be seated., since the Constitution said a person had to be a US Citizen for 9 years before serving in office, and sinece he is Black man, he could not have been a citizen that long.. And that the Dred Scott decision said that no black person could hold office. A vicious ugly battle took place, but he was seated after a party line vote becoming the first Black man to also preach in the Senate. Though pushed out of office by Democrats retaking power in the South, Hiram Revels remained a fighter for social justice and became President of Alcorn University in Mississippi.
On this day in 1964: Muhammad Ali, then known as Cassius Clay, defeated Sonny Liston and became the world heavyweight boxing championship. As portrayed in Kemp Power's play One Night in Miami, Cassius Clay spent the rest of the night after the fight in a hotel room with Malcolm X, Jim Brown and Sam Cooke. He emerged that next morning announcing to the world he was no longer Cassius Clay, he was now Muhammad Ali
And 25 years later on this day in 1989, Mike Tyson became the undisputed Heavyweight Champion of the World by defeating challenger Frank Bruno of England. And speaking of boxing, on this day in 1994 we lost another great champion–Jersey Joe Walcott.
And on this day in 1975, Elijah Muhammad passed away. He was the leader of the Nation of Islam from 1934 until his death. We also lost one of America's greatest playwrights, Tennessee Williams, who passed away on this day in 1983.
Here's a song to think about on February 25th. Ellas Othas Bates man was born in McComb, Mississippi in 1929, is known as one of the originators of rock. His work marked a transition from electric blues to rock and roll, The rhythm he played in the song you're hearing now became one of the most famous in rock and roll, and though some people credit him with creating the beat, its roots go back to bell patterns in Afro-Cuban music and sub-Saharan African music. And when he appeared on the Ed Sullivan show, playing this song instead of the one he was told to play, Ed Sullivan said of him that he was one of the first "colored boys" to double cross him, and he wouldn't last six months. Who am I talking about? Bo Diddley. Here he is playing his self titled song, which features that famous rhythm, on the Ed Sullivan Show in 1955. On this day in 1998, Bo Diddley won a Lifetime Achievement Award at the Grammys.
(Bo Diddley – Bo Diddley)
To continue your exploration of this day in history, take a look at some of our favorite sources: Charles H. Wright Museum: Today in Black History; African American Registry; BlackPast; NYTimes on this Day; EyewitnessToHistory.com; The Civil War Trust; Voices in Labor: Today in Labor History; Union Communication Services at The Worker Institute: Today in Labor History; BBC On This Day; The Holocaust History Project; PBS African American World; PBS; Today in Women's History; South African History Online; This Day In North American Indian History; Jewish Virtual Library; The People History; Wikipedia List of Historical Anniversaries; Yenoba; and This Day in Music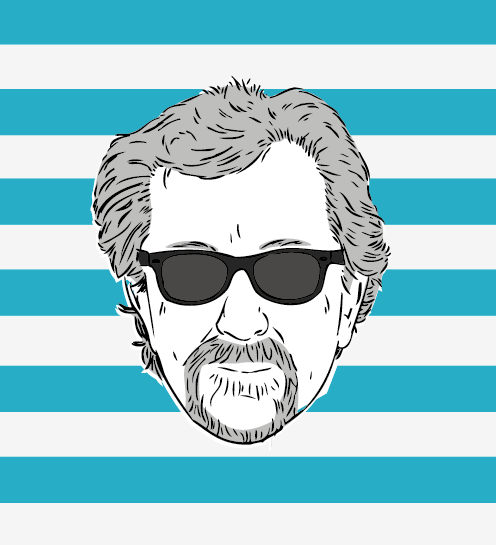 The Marc Steiner Show currently airs on The Real News Network. The show covers the topics that matter, engaging real voices, from Charm City to Cairo and beyond. Email us to share your comments with us.