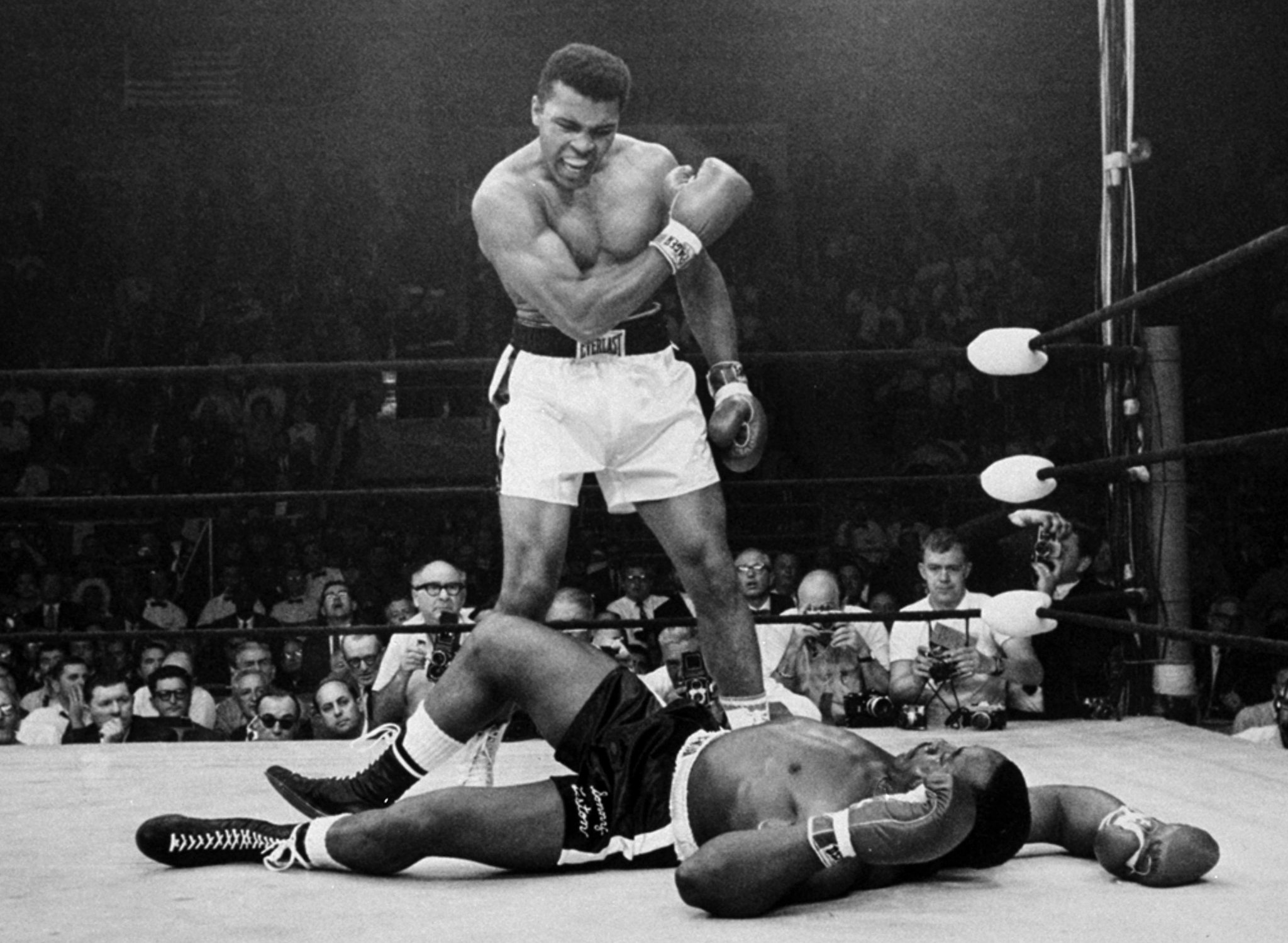 Podcast: Play in new window | Download
Subscribe: RSS
February 25, 2014 – Segment 1
We start the show with this day in history, February the 25th. Marc shares some of what happened on this day in history, including Muhammad Ali defeating Sonny Liston for the world heavyweight boxing championship, Hirman R. Revels of Mississippi being sworn in as first Black U.S. senator and first Black representative in Congress, and the birth of George Harrison, the lead guitar player for the Beatles.
Today is:
Memorial Day for the Victims of the Communist Dictatorships (Hungary)
National Day (Kuwait)
People Power Day (Philippines)
Soviet Occupation Day (Georgia)
On this day in history:
1870: Hiram R. Revels of Mississippi sworn in as first Black U.S. senator and first Black representative in Congress.
1913: The Sixteenth Amendment, which paved the way for the United States adoption of income tax, was ratified.
1930: Prohibition Laws – With the continuing debate in congress between wets and drys over the prohibition laws , the enforcement in each state also continues to be dependent on the position of the politicians in that state. In states where the wets are in control the boats used to enforce prohibition could not catch a cold let alone a fast rum runners boat, and speakeasies are very rarely raided by law enforcement. In other states where the dry's are in control fast patrol boats and many raids occur.
1948: Martin Luther King ordained as a Baptist minister
1956: Elvis Presley had his first national hit when 'I Forgot To Remember To Forget' went to No.1 on the Billboard Country & Western chart.
1964: Muhammad Ali defeated Sonny Liston for world heavyweight boxing championship.
1971: President Nixon meets with members of the Congressional Black Caucus and appoints a White House panel to study a list of recommendations made by the group.
1986: Philippines President Ferdinand Marcos and his entourage are rescued and airlifted from the presidential palace in Manila by U.S. helicopters. The new Philippines president is Corazon Aquino.
1987: U.S. Supreme Court ruled affirmative action was legal in U.S. v. Paradise
1989: Boxer Mike Tyson becomes the undisputed Heavyweight Champion of the World by defeating challenger Frank Bruno of England.
1995: At a private party for 1,200 select guests on the closing night of the Frank Sinatra Desert Classic golf tournament, Frank Sinatra sang before a live audience for the very last time. His closing song was 'The Best is Yet to Come'.
1999: White supremacist John King, one of three white men accused of chaining James Byrd to a pickup and dragging him along a Texas road until he was decapitated, was sentenced to death by lethal injection.
2008: An influential group of Muslim theologians in India denounced terrorism, saying it is against the teachings of Islam. Their thoughts were given at a meeting being held at an Islamic school. Scholars from around six thousand religious schools were attending the meeting.
2009: President Obama honoured Stevie Wonder, his musical hero, with America's highest award for pop music, the Library of Congress' Gershwin prize at a ceremony at the White House. The president said the Motown legend had been the soundtrack to his youth and he doubted that his wife would have married him if he hadn't been a fan. Wonder's song 'Signed, Sealed, Delivered' had been the theme song during Obama's presidential campaign.
Born on this day in history:
1841: Pierre-Auguste Renoir, French painter and sculptor.
1881: William Z. Foster, American union leader.
1888: John Foster Dulles, American politician, 52nd United States Secretary of State.
1920: Sun Myung Moon, South Korean religious leader, founded the Unification Church.
1929: Tommy Newsom, American saxophonist.
1935: Sally Jessy Raphael, American talk show host.
1943: Born on this day, George Harrison guitarist and vocalist with The Beatles, the world's most successful group. The all-time bestselling album in the UK is The Beatles' 'Sgt Pepper's Lonely Hearts Club Band', with over 4.5 million copies sold. Harrison wrote the 1969 US No.1 & UK No.4 Beatles single 'Something'. As a solo artist he had the 1971 US No.1 album 'All Things Must Pass' and the 1970 worldwide No.1 single 'My Sweet Lord'. He was also a member of the Traveling Wilburys with Tom Petty and Bob Dylan. Harrison died of cancer on November 29th 2001.
On this day in history, we lost:
1964: Nat "King" Cole, the singer with the "Golden Voice", dies.
1975: Death of Elijah Muhammad (77), leader of the Nation of Islam, in Chicago. He was succeeded by his son, Wallace D. Muhammad.
1978: On this day Daniel "Chappie" James, first African American four-star general, dies in Colorado Springs, Colorado.
1983: Tennessee Williams, American playwright.
1991: Adrienne Mitchell, first African American woman to die in combat in the Persian Gulf War is killed in her military barracks in Dharan, Saudi Arabia.
1994: Jersey Joe Walcott, American boxer.
2005: Peter Benenson, English lawyer, founded Amnesty International.
2013: C. Everett Koop, American surgeon and admiral, 13th Surgeon General of the United States.
Sources: The People History; Wikipedia List of Historical Anniversaries; This Day in Women's History; This Day in African History;History.com; History Orb; Yenoba; Selected Black Facts; Phil Konstantin's North American Indian History; and This Day in Music