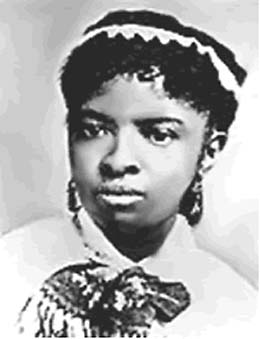 Podcast: Play in new window | Download
Subscribe: RSS
February 24, 2014 – Segment 1
Marc talks about some of what happened on this day in history, including the Supreme Court's Marbury v. Madison decision, the day the United States acquired Guantanamo Bay from Cuba, and the day Rebecca Lee Crumpler became the first black woman to receive an M.D. degree.
Today is:
Independence Day: Estonia celebrates independence from Russian Empire in 1918; the Soviet period is considered illegal annexation.
On this day in history:
1803: In Marbury v. Madison, the Supreme Court of the United States establishes the principle of judicial review.
1863: Arizona is organized as a United States territory.
1864: First Black Woman to receive an M.D. Rebecca Lee Crumpler becomes the first black woman to receive an M.D. degree. She graduated from the New England Female Medical College. Rebecca Lee Crumpler was born in 1833. She worked from 1852-1860 as a nurse in Massachusetts.
1868: Andrew Johnson becomes the first President of the United States to be impeached by the United States House of Representatives. He is later acquitted in the Senate.
1903: The United States signed a leasing agreement between the US and Cuba , acquiring Guantanamo Bay a naval station at the southeastern end in Cuba.
1917: World War I – The U.S. ambassador to the United Kingdom is given the Zimmermann Telegram, in which Germany pledges to ensure the return of New Mexico, Texas, and Arizona to Mexico if Mexico declares war on the United States.
1920: The Nazi Party is founded.
1942: The Voice of America goes on the air for the first time under the Office of War Information with news programs aimed at Japan, the south Pacific, and to areas of Europe and North Africa under the occupation of Nazi Germany.
1946: Juan Domingo Peron, is elected president in Argentina, at the time when he was elected he had a mistress named Eva Duarte who proved to be his greatest asset, or "Evita," as she became affectionately known who later became his wife.
1966: Kwame Nkrumah ousted in military coup. Elected leader and first president of Ghana, Kwame Nkrumah, ousted in military coup while he is away on a peace mission to Vietnam.
1969: The Jimi Hendrix Experience played their last ever-British performance when they appeared at the Royal Albert Hall.
1972: This was the day when President Nixon had visited the Great Wall of China. Nixon had called for the breaking down of the walls there and "walls of any kind between peoples".
1973: Roberta Flack had her second US No.1 when 'Killing Me Softly With His Song', started a five-week run at the top. The song was written about US singer songwriter Don McLean.
1976: The Eagles 'Greatest Hits' became the first album to be certified platinum by the R.I.A.A. New certification's represented sales of 1 million copies for albums and two million for singles.
1980: The United States Olympic Hockey team completes their Miracle on Ice by defeating Finland 4-2 to win the gold medal.
1981: Prince Charles and Lady Diana Spencer announced their engagement
1983: A special commission of the U.S. Congress releases a report that condemns the practice of Japanese internment during World War II.
1989: Ayatollah Ruhollah Khomeini issues a fatwā (religious edict) and offers a USD $3 million bounty for the death of author Salman Rushdie who had written The Satanic Verses. The Satanic Verses caused major controversy around the world In Muslim communities due to what many Muslims believed were blasphemous references to their religion.
1991: A ground troop invasion of Kuwait and Iraq was initiated by the U.S. on this date. This decision was made after six weeks of bombing against Iraq and its army.
1997: The FDA name six brands of birth control as safe and effective "morning-after" pills for preventing pregnancy.
1997: The Spice Girls won best single with 'Wannabe' at this year's Brit Awards held in London. Other winners included, Best Group for Manic Street Preachers, Best Dance Act went to The Prodigy, George Michael won Best Male, Best Female went to Gabrielle, Best Newcomer was won by Kula Shaker, International Male was Beck, International Female Sheryl Crow and Best International Group was The Fugees.
2000: Carlos Santana won eight awards at this year Grammy Awards. Before the 'Supernatural' album, the guitarist had not had a Top 10 album since 1981.
2004: Estelle Axton, who helped create the legendary US soul music label Stax, died in hospital in Memphis, aged 85. Stax was home to Otis Redding, Rufus Thomas, Isaac Hayes and Booker T and the MG's and the Stax studio, 'Soulsville USA', was second only to Motown in its production of soul hits during its 1960s heyday.
2006: South Dakota lawmakers approved a ban on nearly all abortions.
2008: Fidel Castro the Cuban revolutionary who had ruled Cuba for nearly 50 years retires as the President of Cuba after nearly fifty years, his retirement was forced due to illness and the Cuban National Assembly elects Raúl Castro to succeed him as the President of Cuba.
2009: The United States Mint launched a new coin featuring American composer, pianist and bandleader Duke Ellington, making him the first African-American to appear by himself on a US coin.
2011: Final Launch of Space Shuttle Discovery.
Born on this day in history:
1885: Chester Nimitz, American admiral
1933: David "Fathead" Newman, American saxophonist
1938: Phil Knight, American businessman, co-founded Nike, Inc.
1940: Heavy weight boxer Jimmy Ellis. Former world heavyweight boxing champion Jimmy Ellis was born James Albert Ellis in Louisville, Kentucky. Ellis won the World Boxing Association title after beating Jerry Quarry in April 1968.
1942: Joe Lieberman, American politician
1947: Edward James Olmos, American actor and director
1947: Born on this day, Rupert Holmes, writer, producer, singer who had the 1980 US No.1 & UK No. 23 single 'Escape, (The Pina Colada Song).
1950: George Thorogood, American singer-songwriter and guitarist
1955: Steve Jobs, American businessman, co-founded Apple Inc. and Pixar (d. 2011)
1956: Eddie Murray, American baseball player
1956: Paula Zahn born (journalist)
1977: Floyd Mayweather Jr, American boxer
On this day in history, we lost:
1990: Malcolm Forbes, American publisher
1990: American singer, songwriter, pianist Johnnie Ray died of liver failure at Cedars-Sinai Hospital in Los Angeles. He scored over 20 Top 40 singles between 1952 & 1960 including
1956 UK No.1 & US No.2 single, 'Just Walking In The Rain'. Dexys Midnight Runners' name checked Ray in the lyrics to their 1982 hit 'Come On Eileen'.
1991: Webb Pierce, American singer-songwriter and guitarist
1994: Dinah Shore, American actress and singer
1998: Clara Fraser, American activist, co-founded Radical Women
1999: Andre Dubus, American author
2002: Arthur Lyman, American marimba player
2006: Octavia E. Butler, American author
2006: Don Knotts, American actor